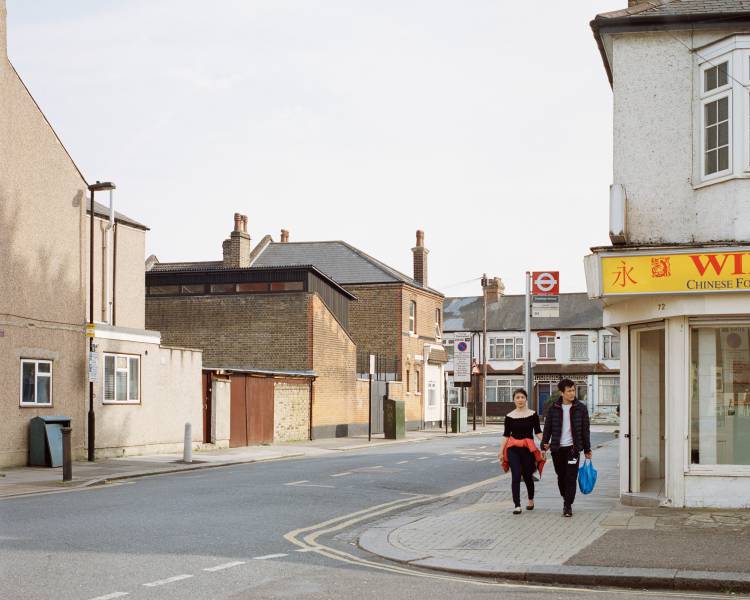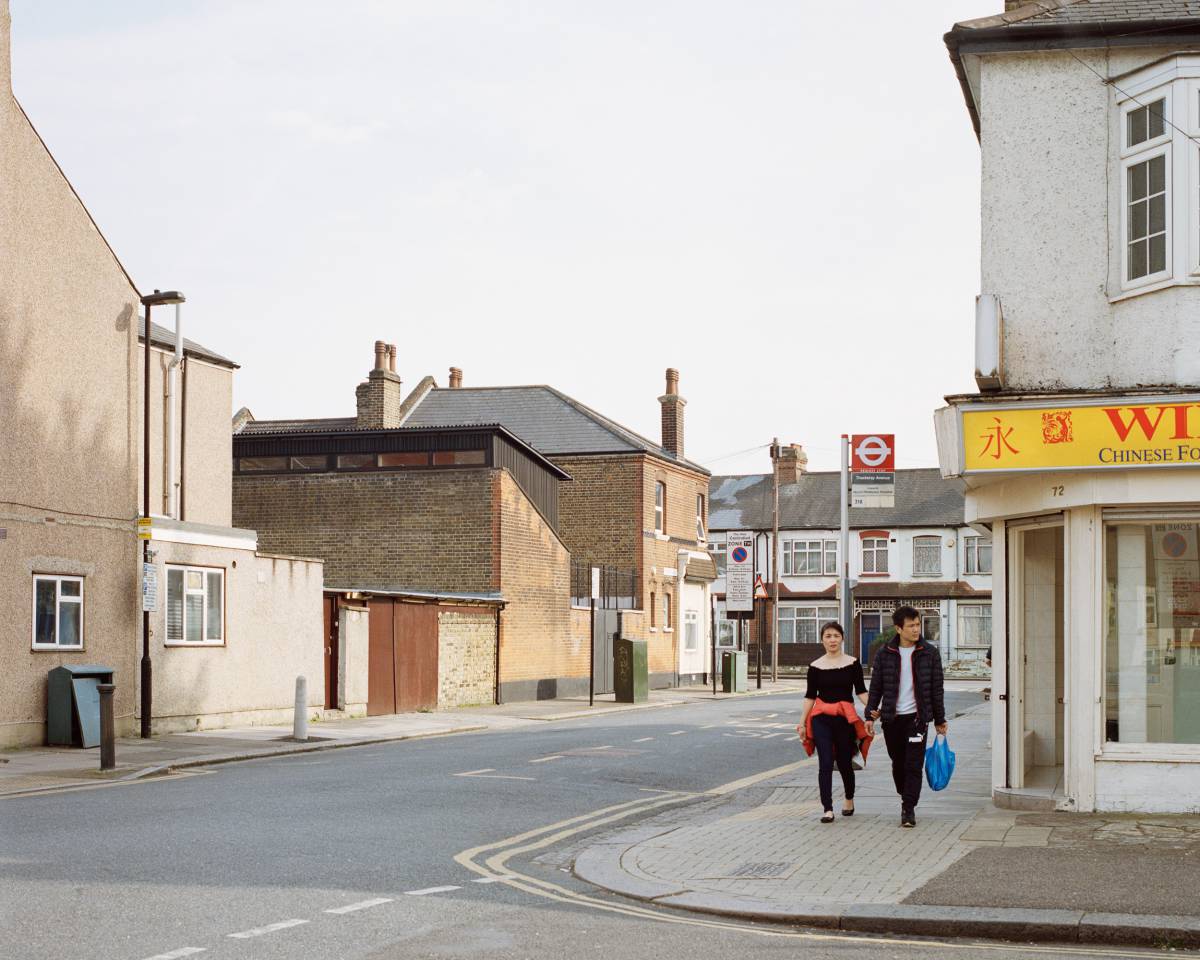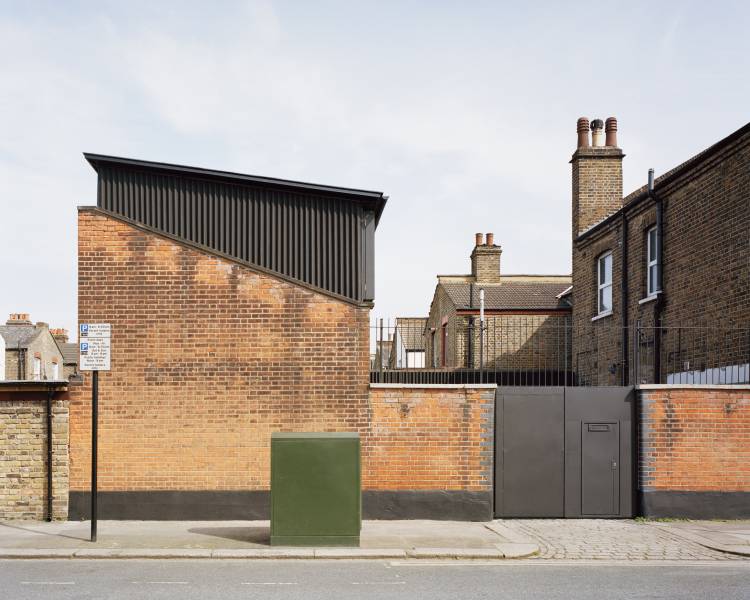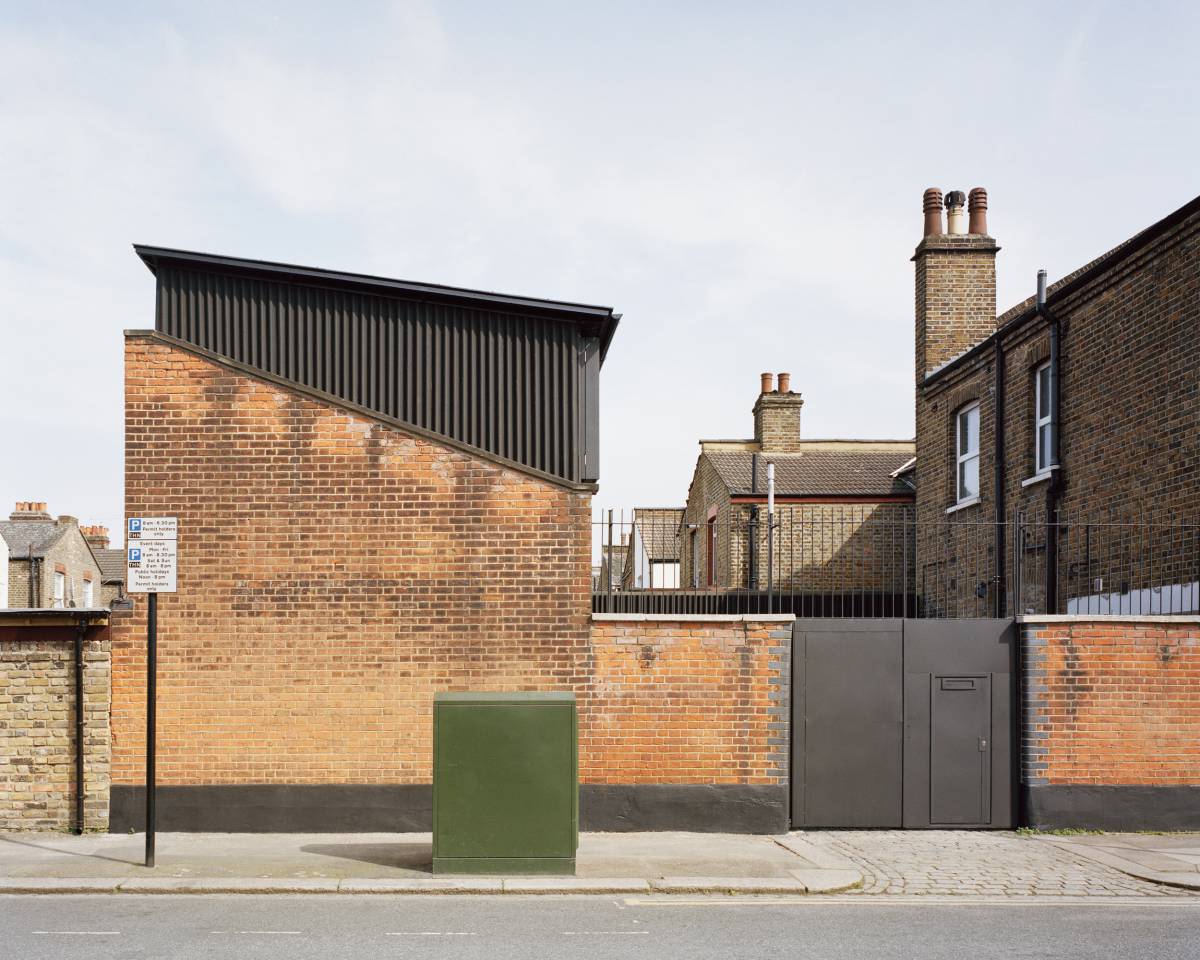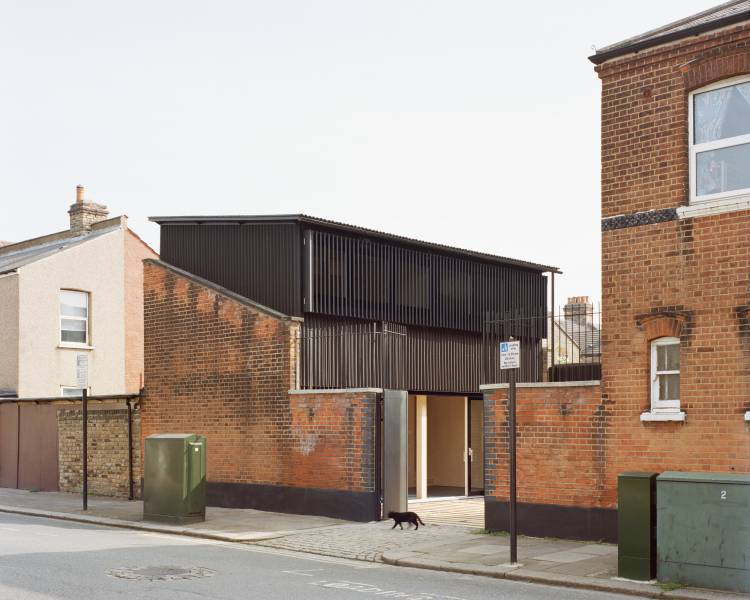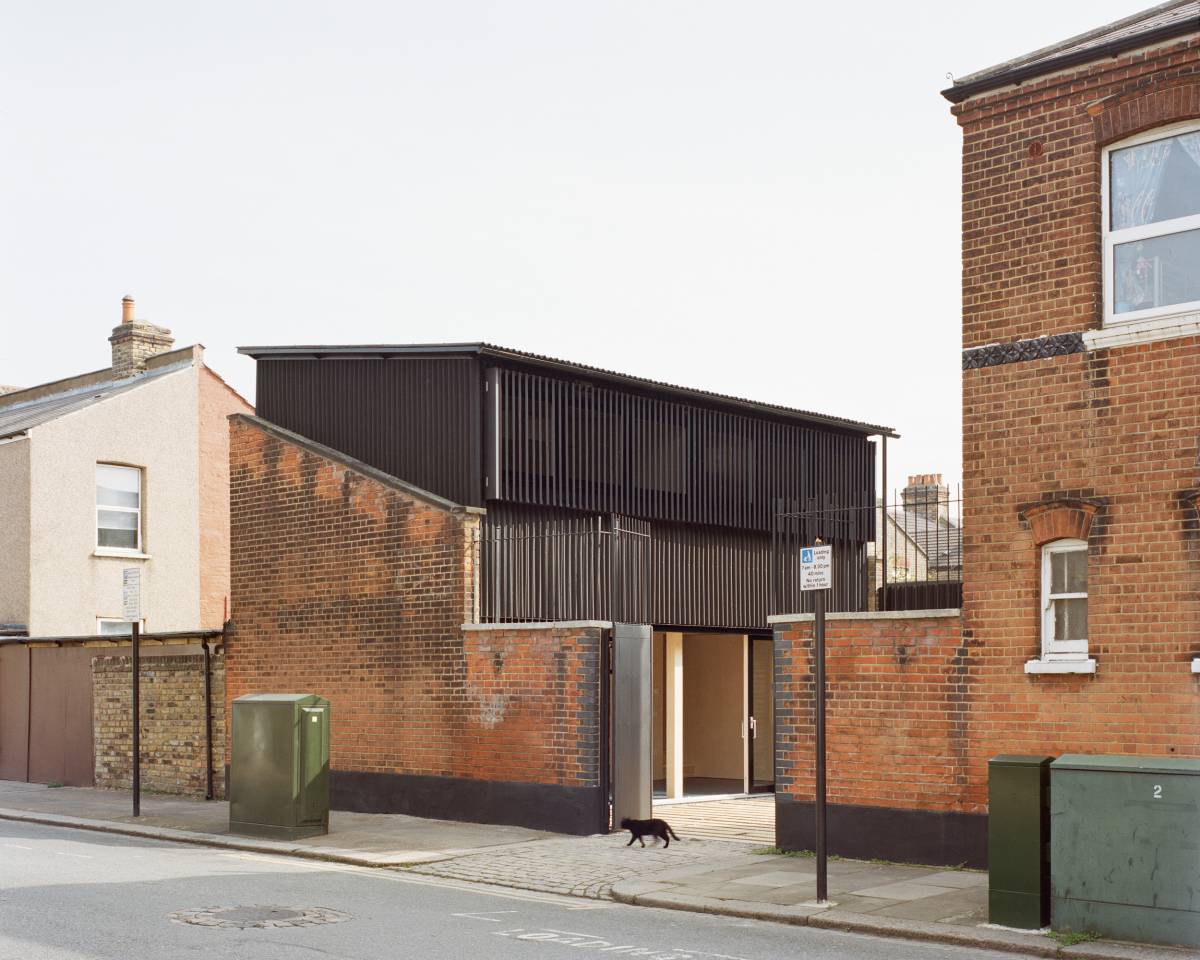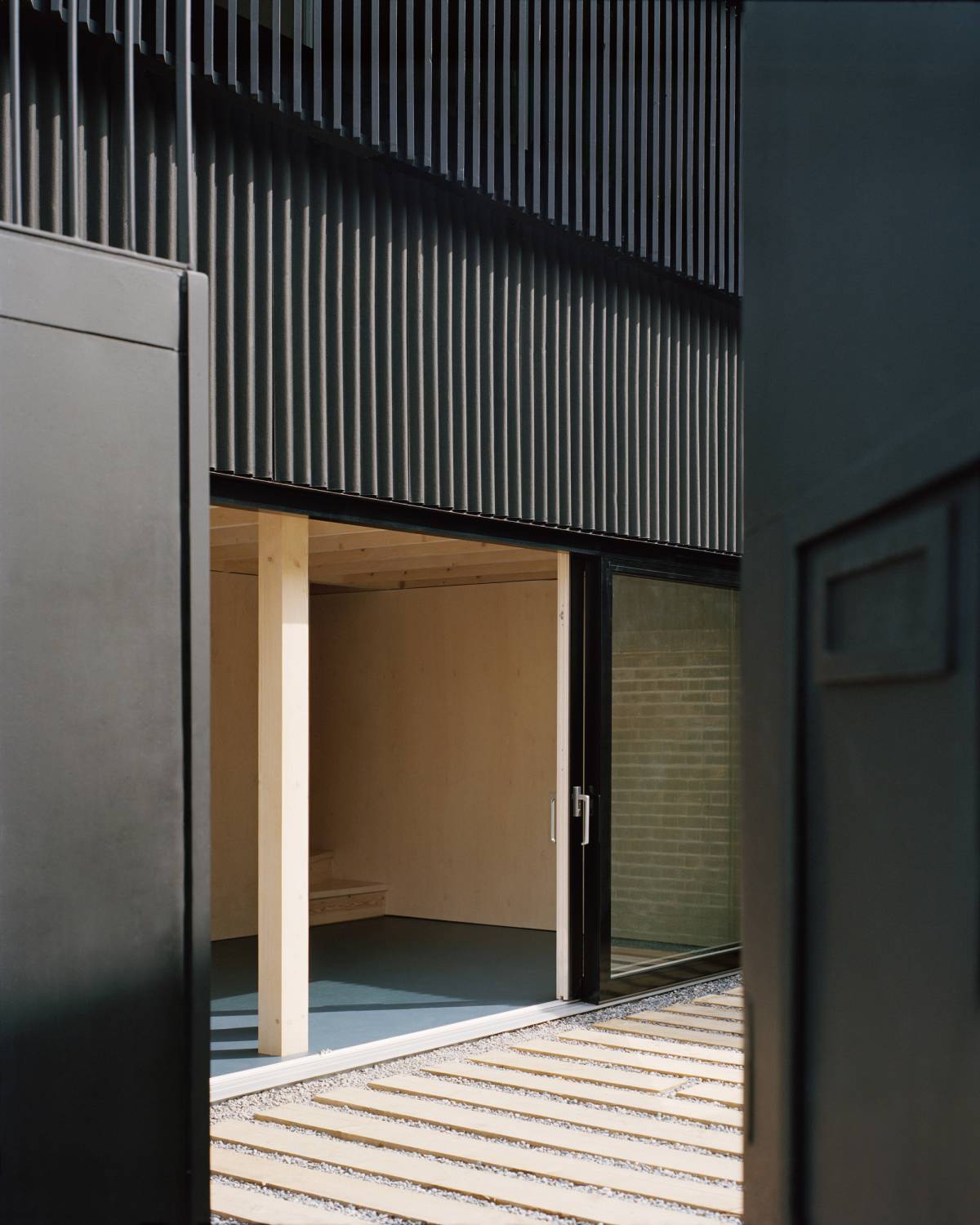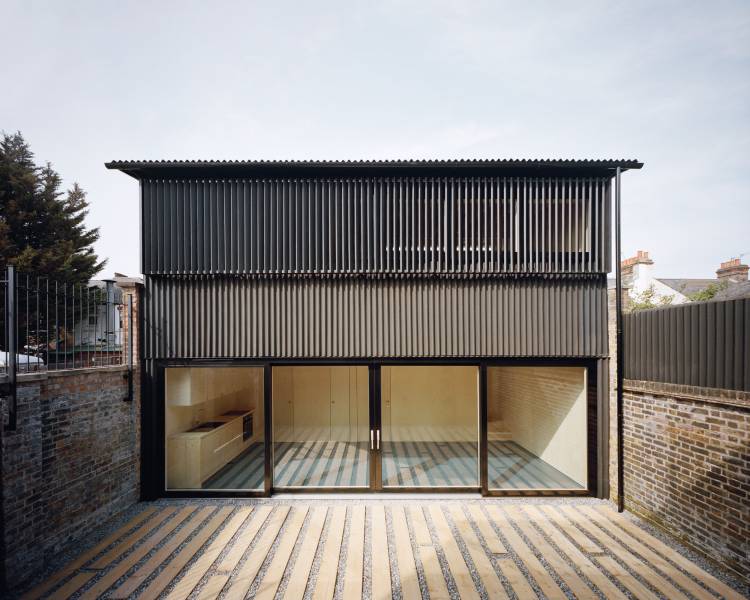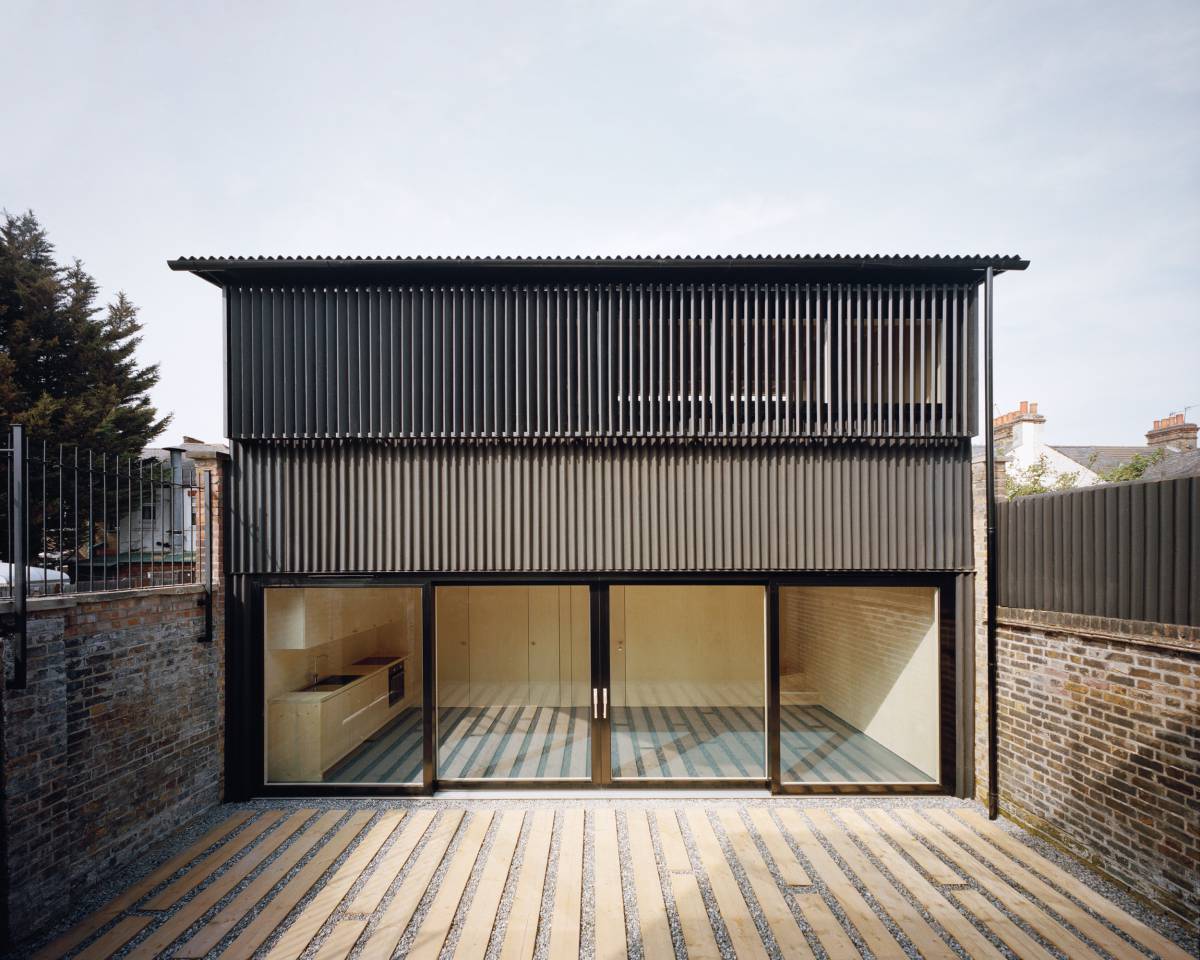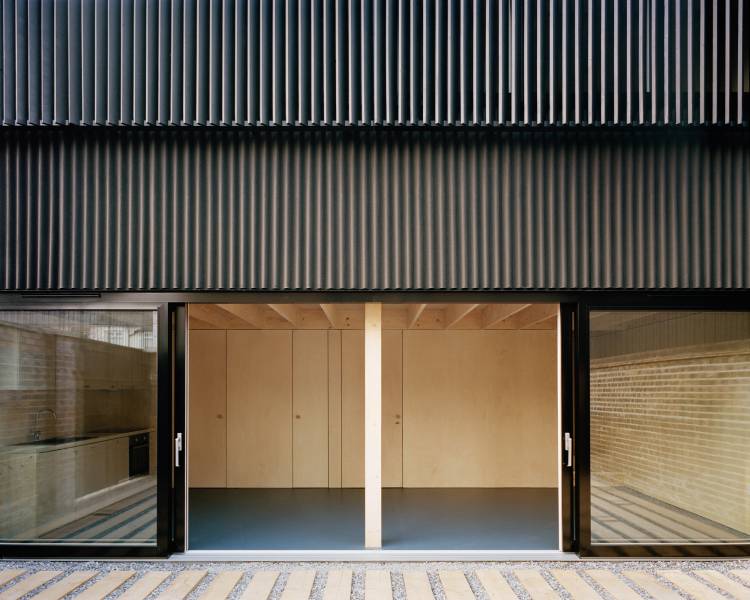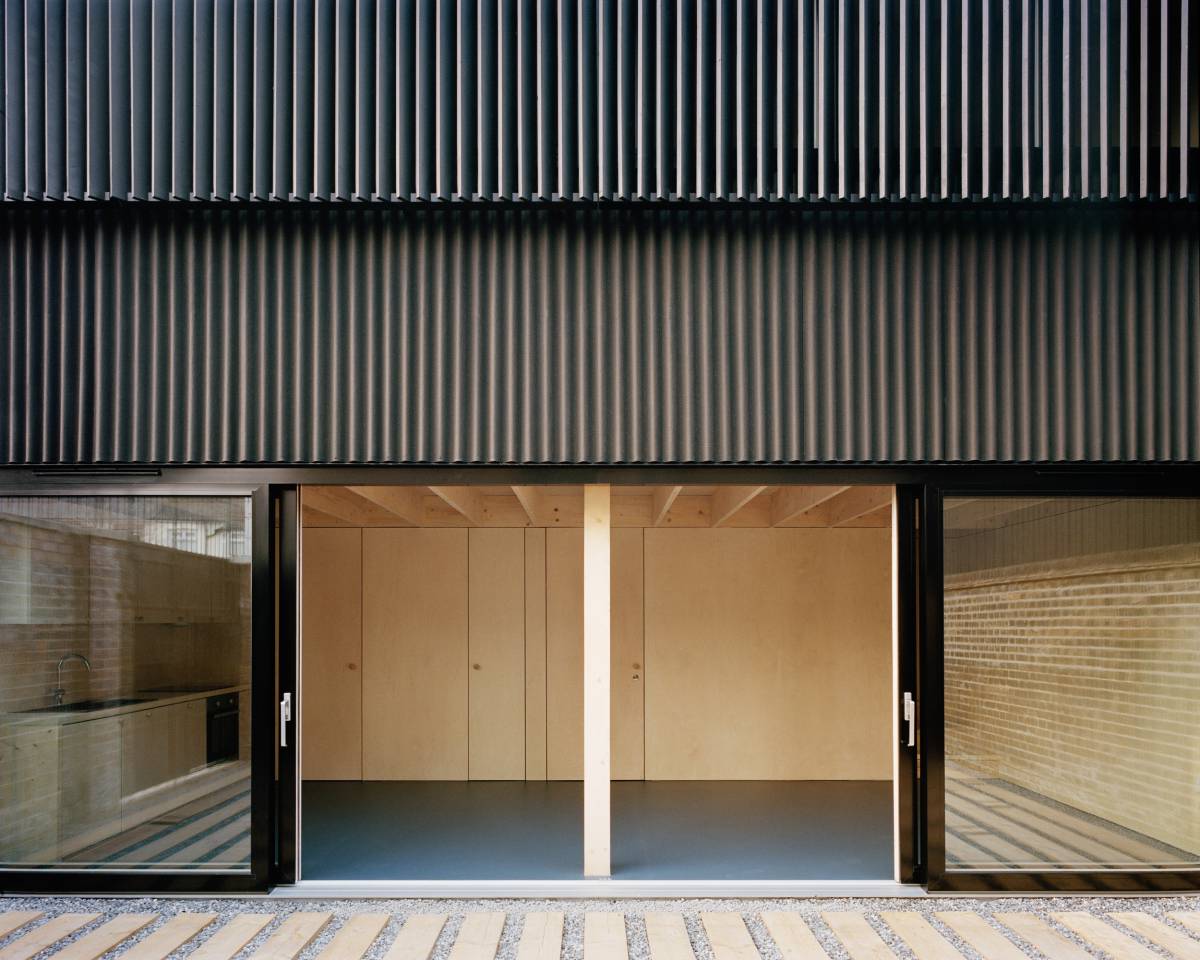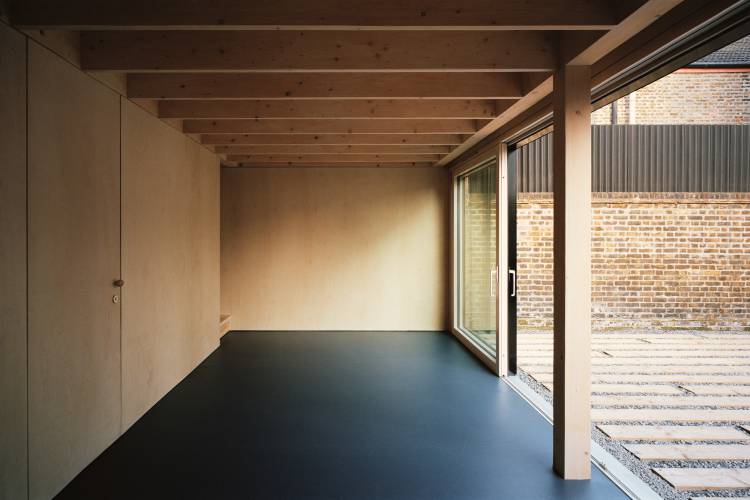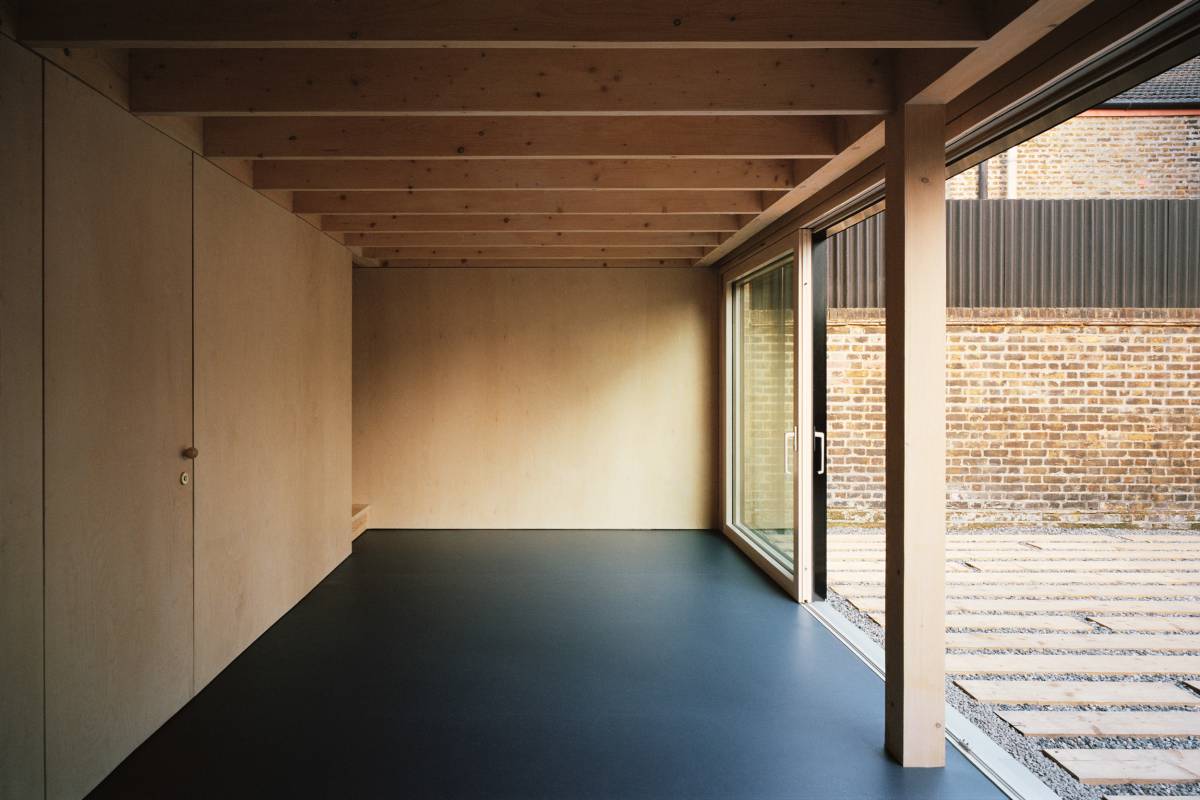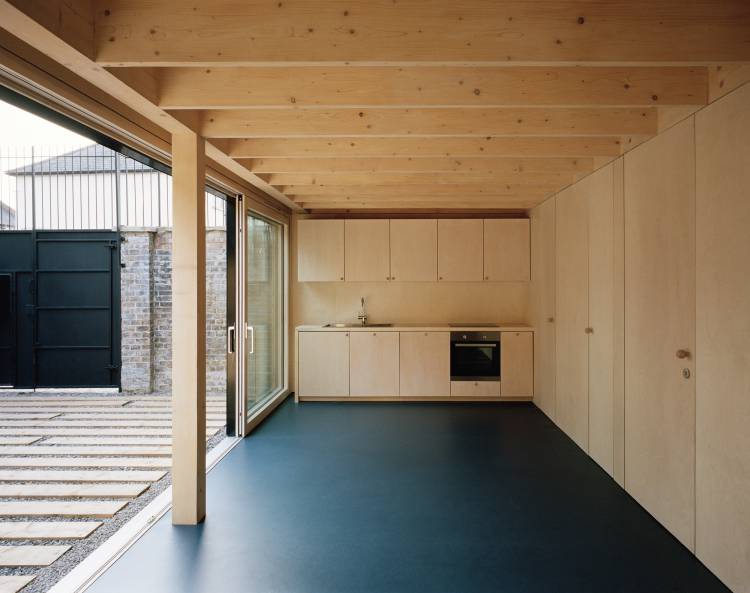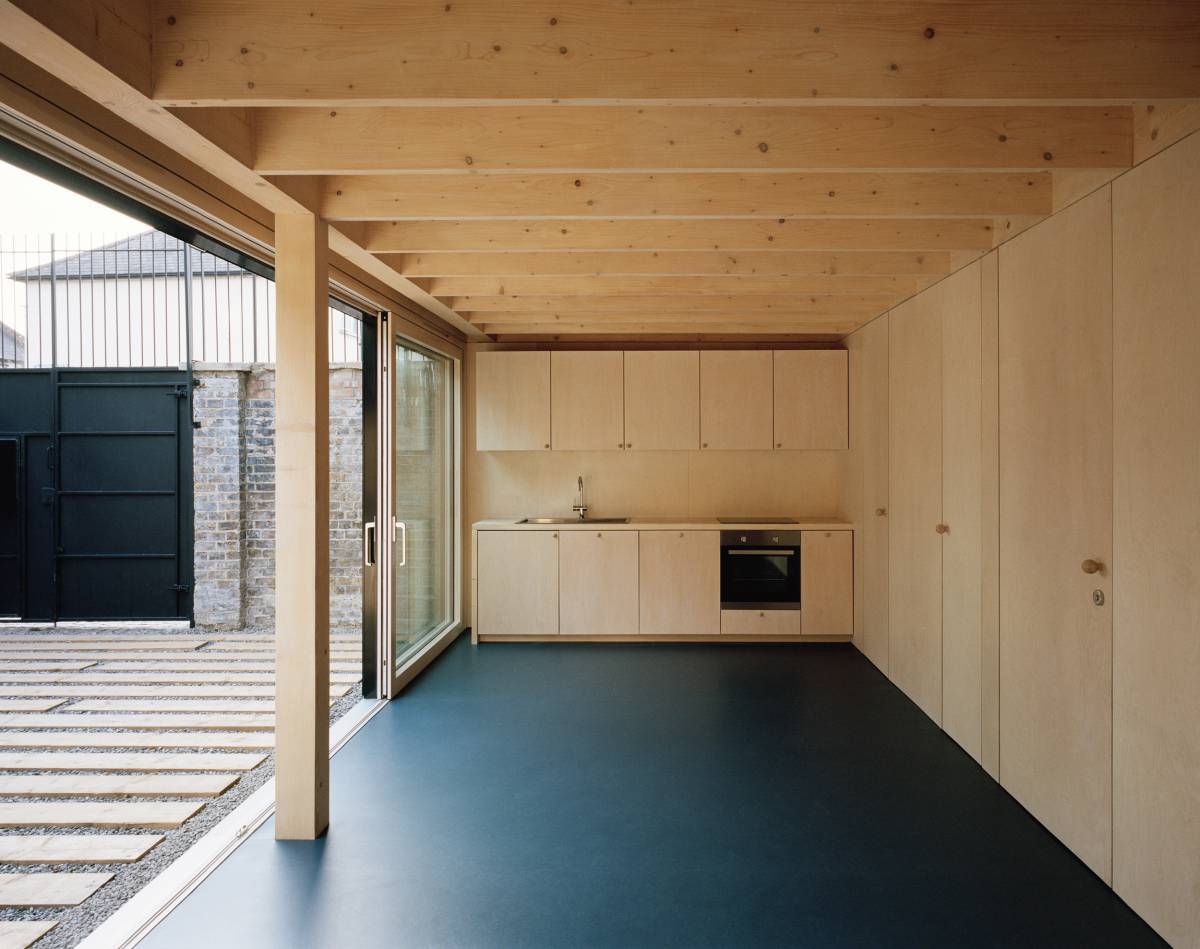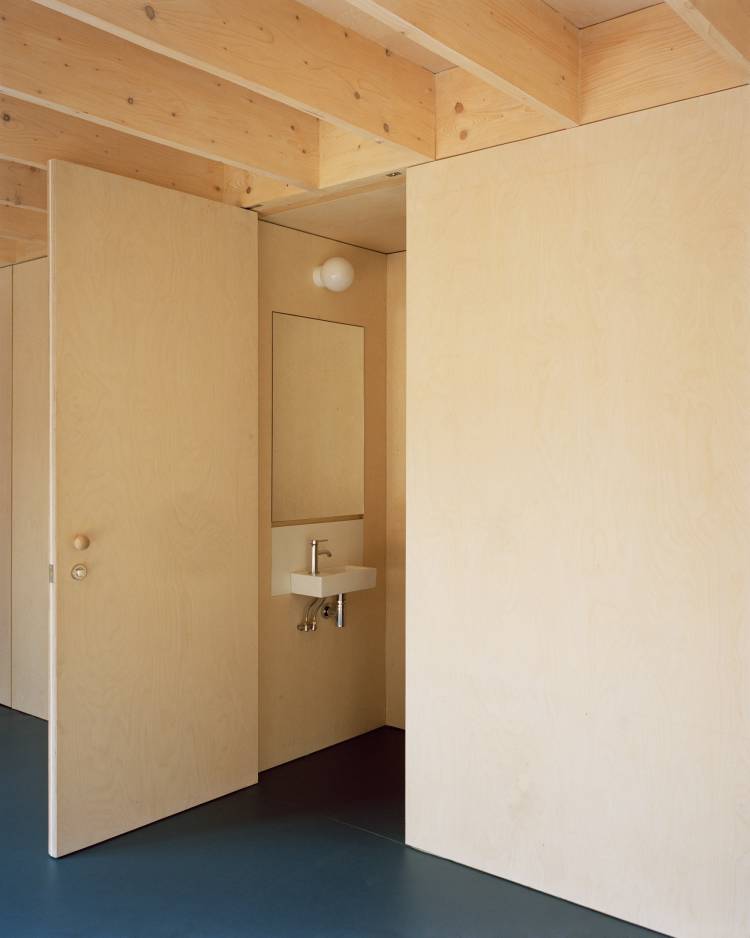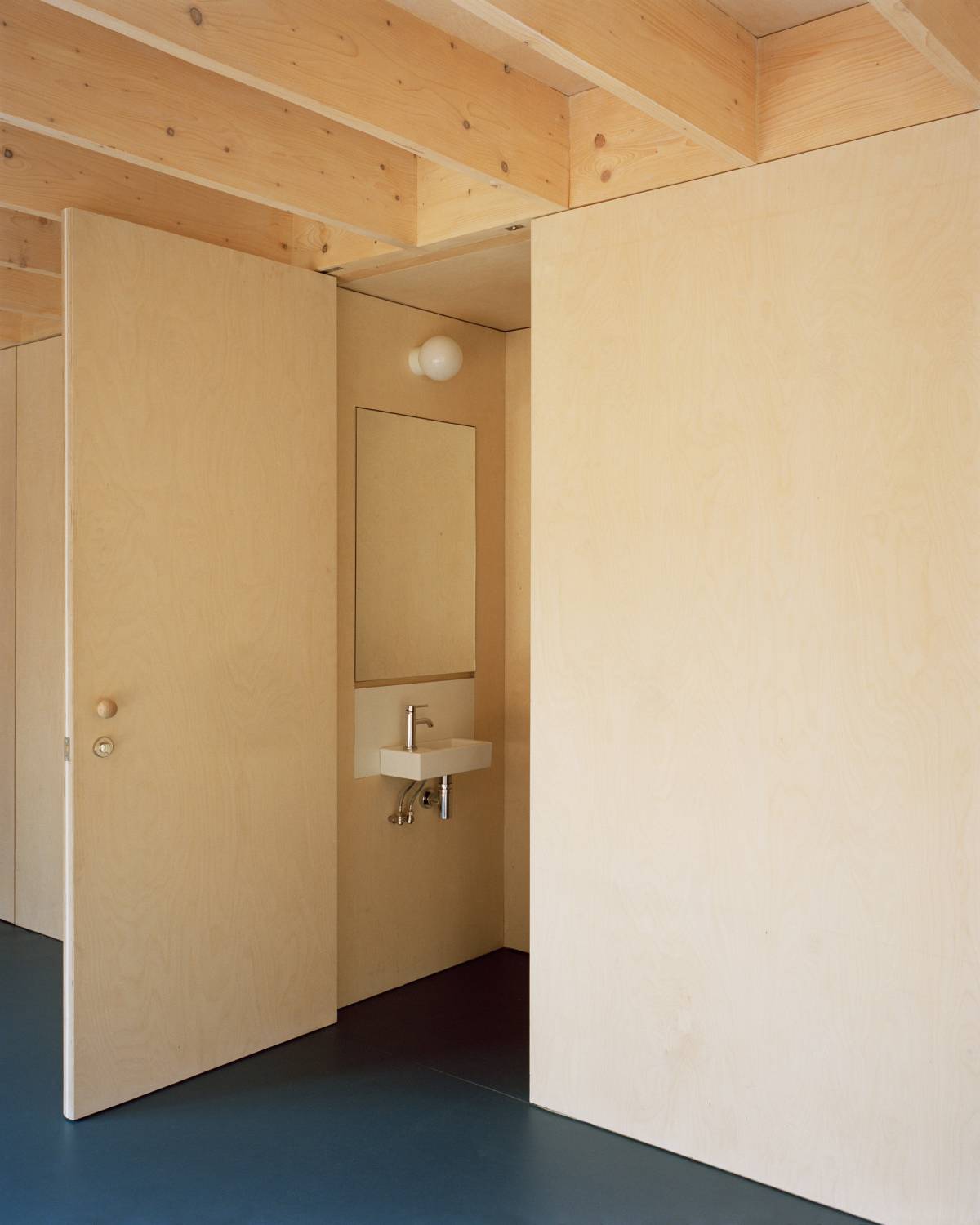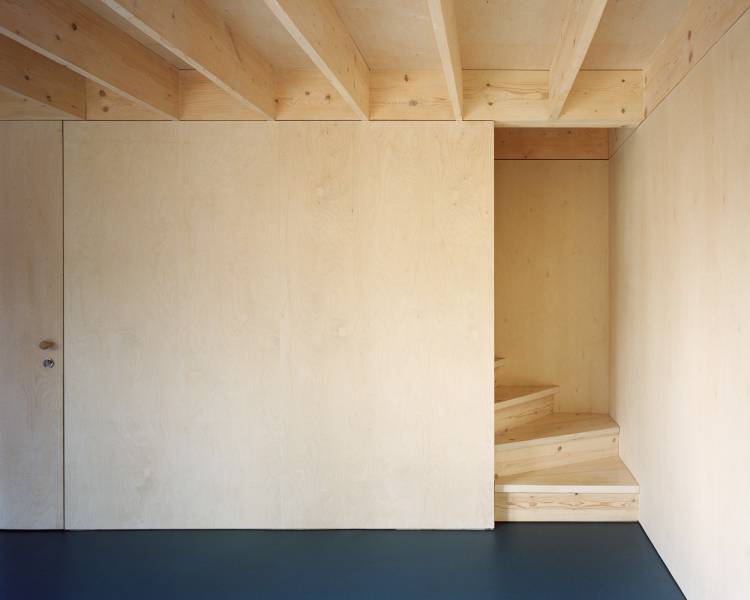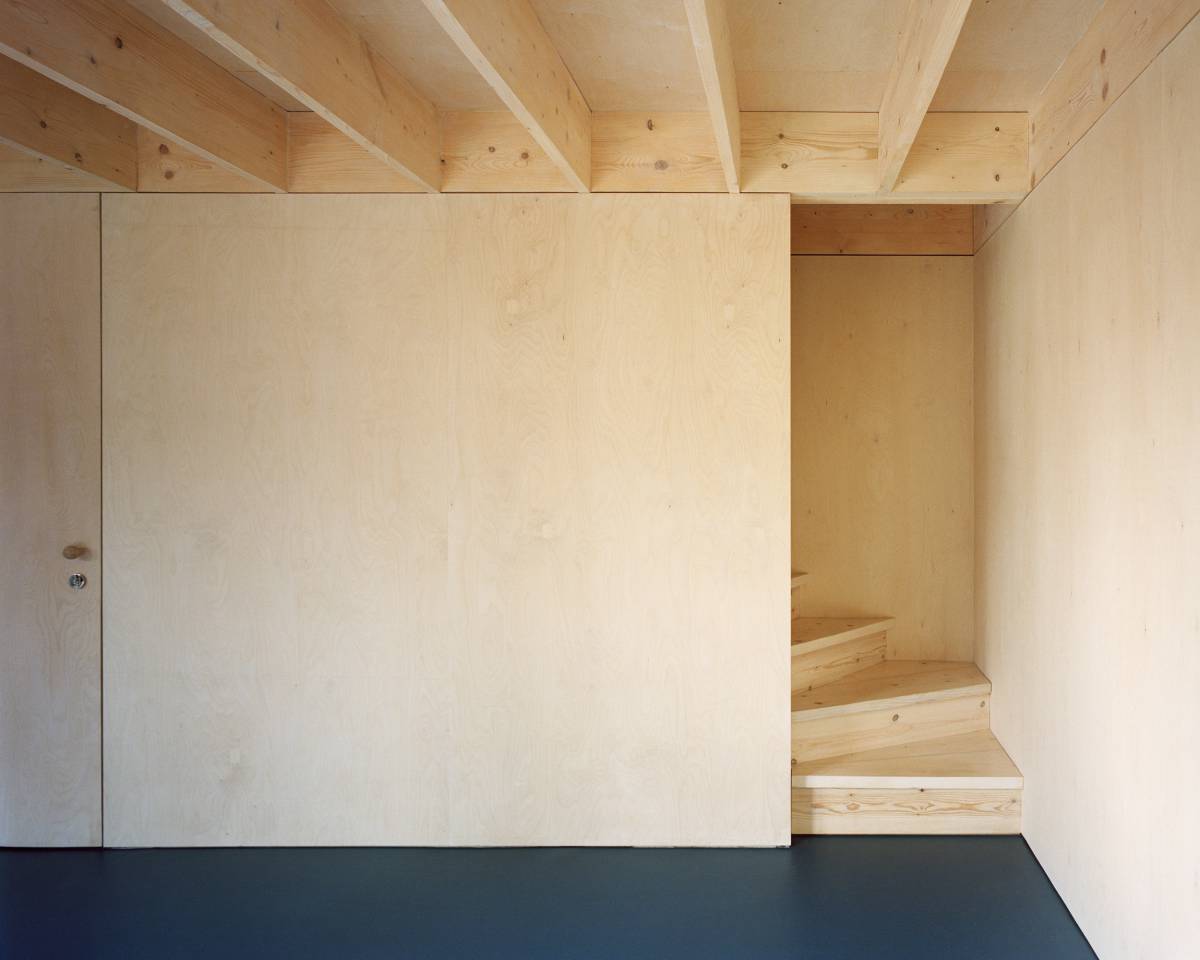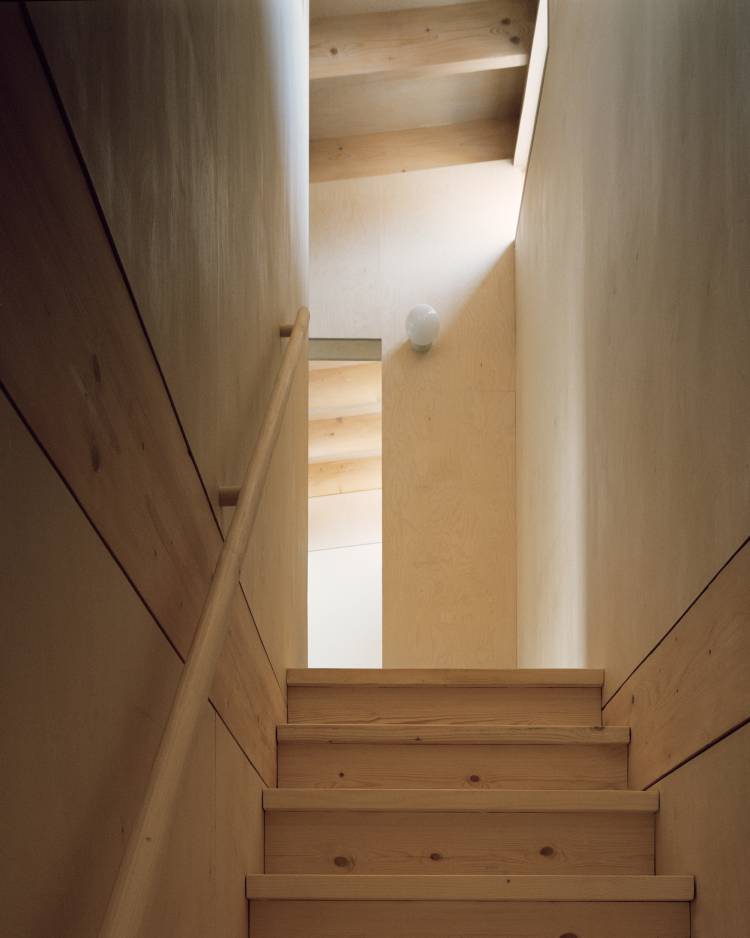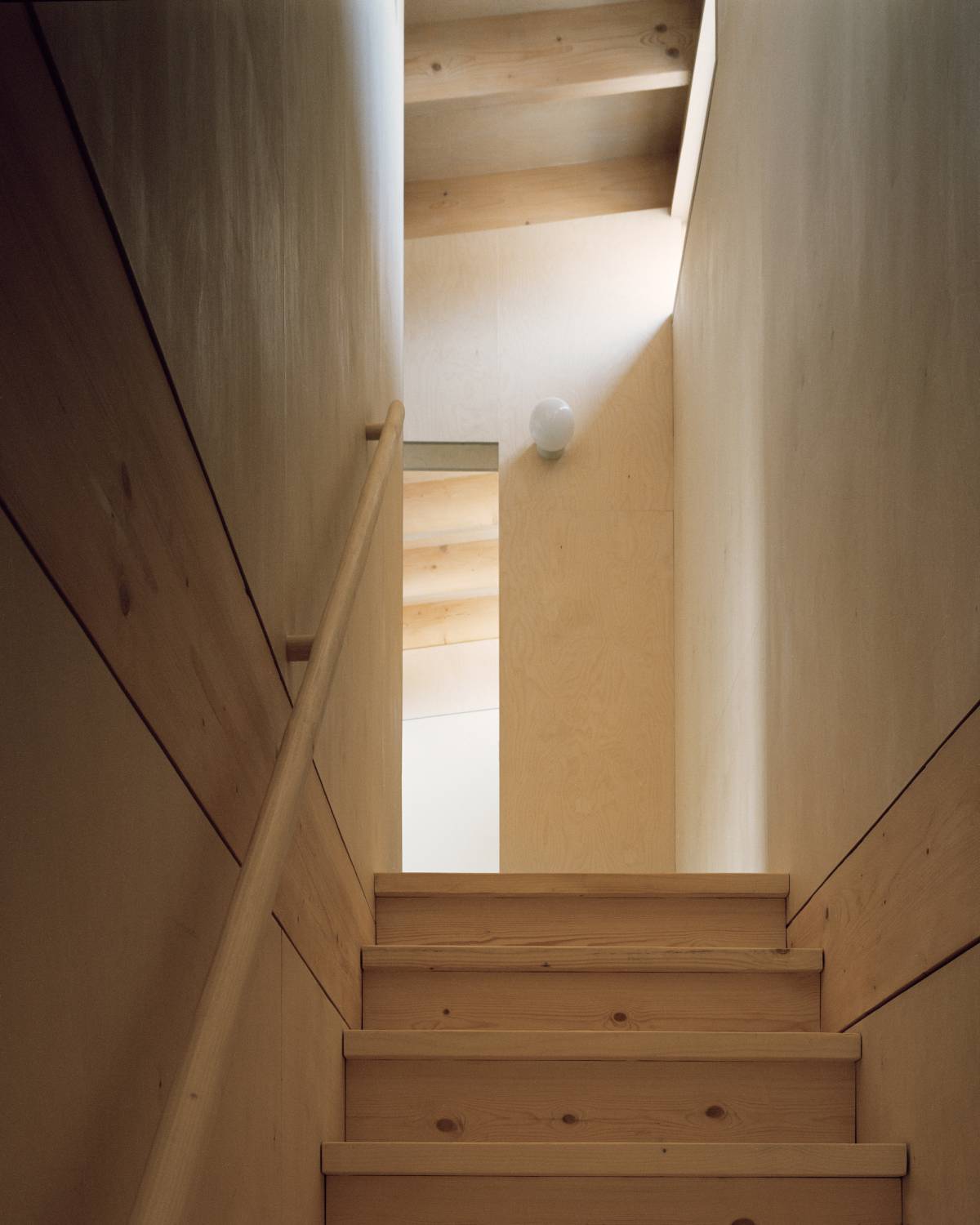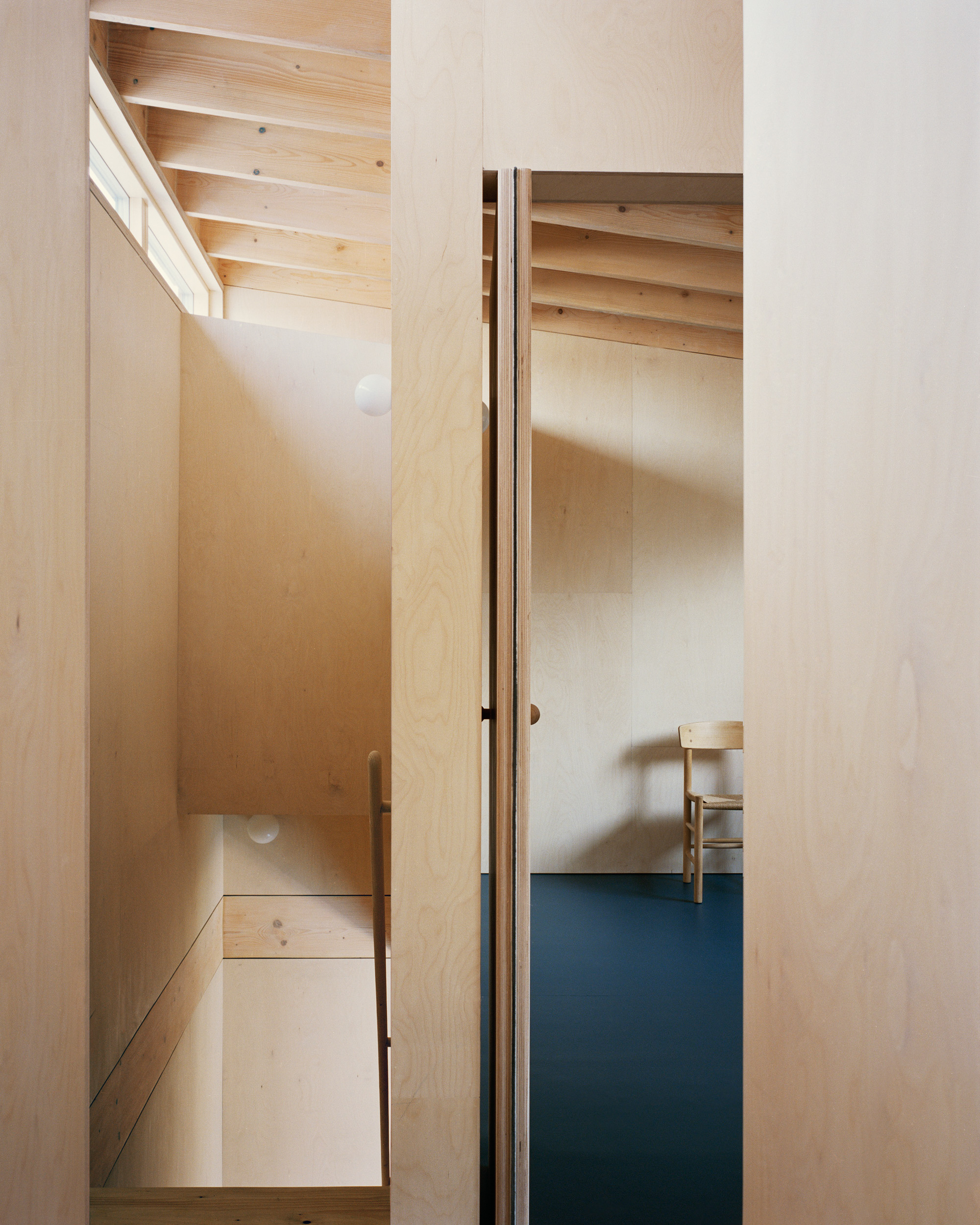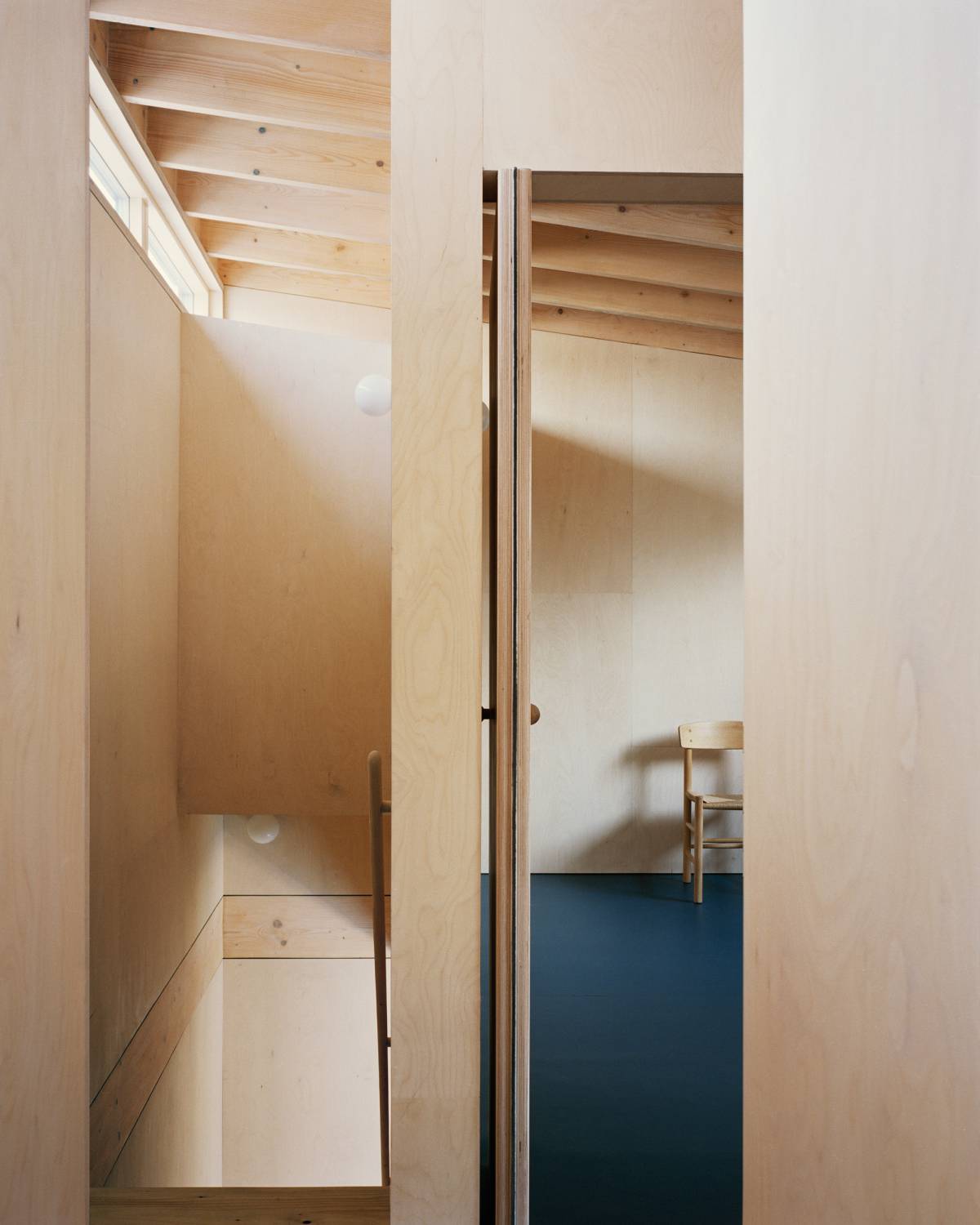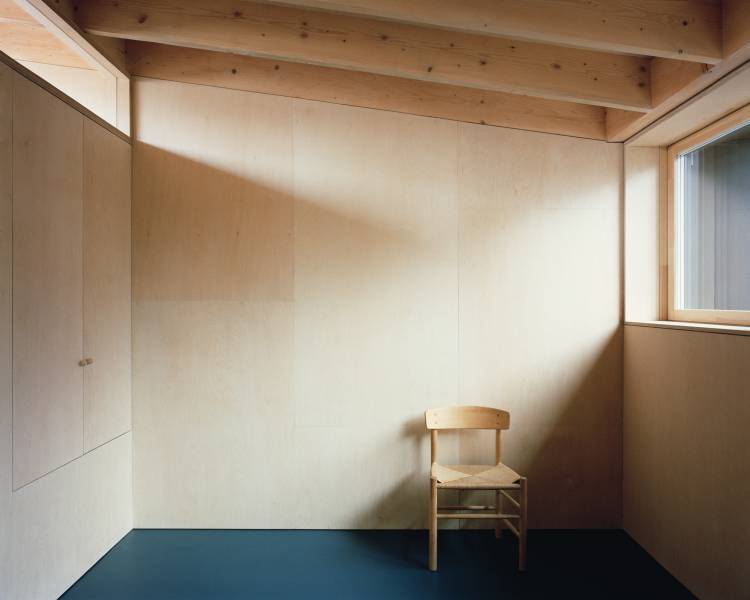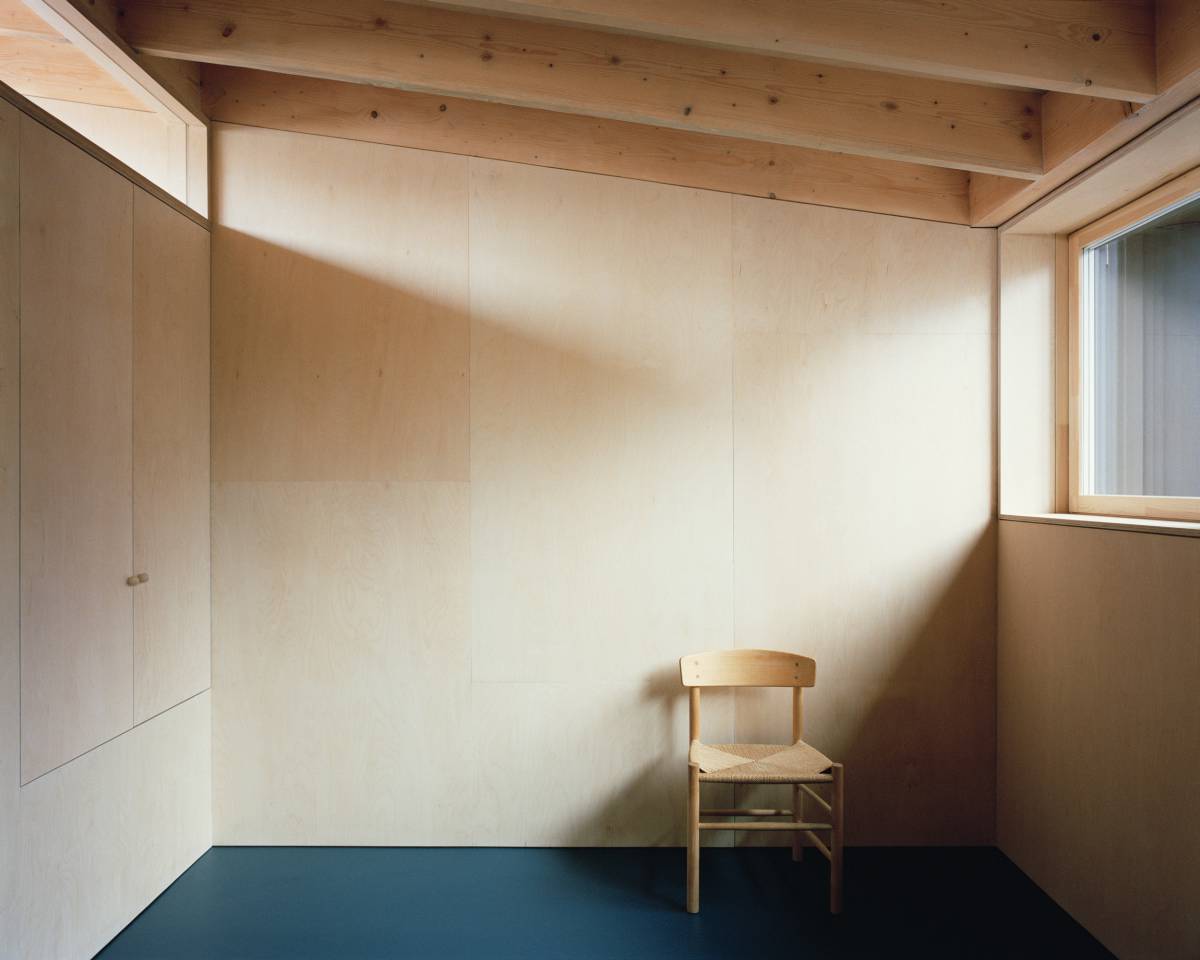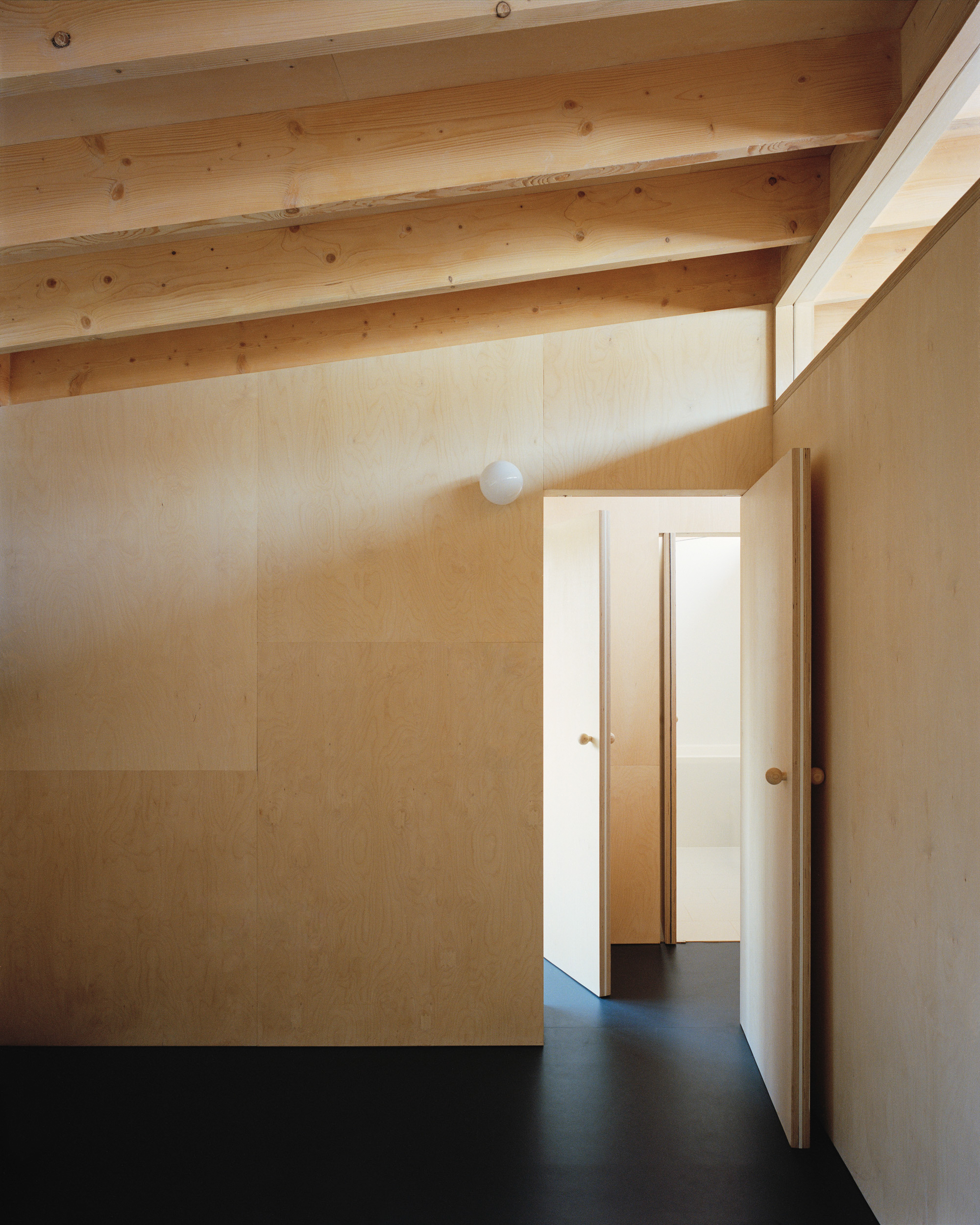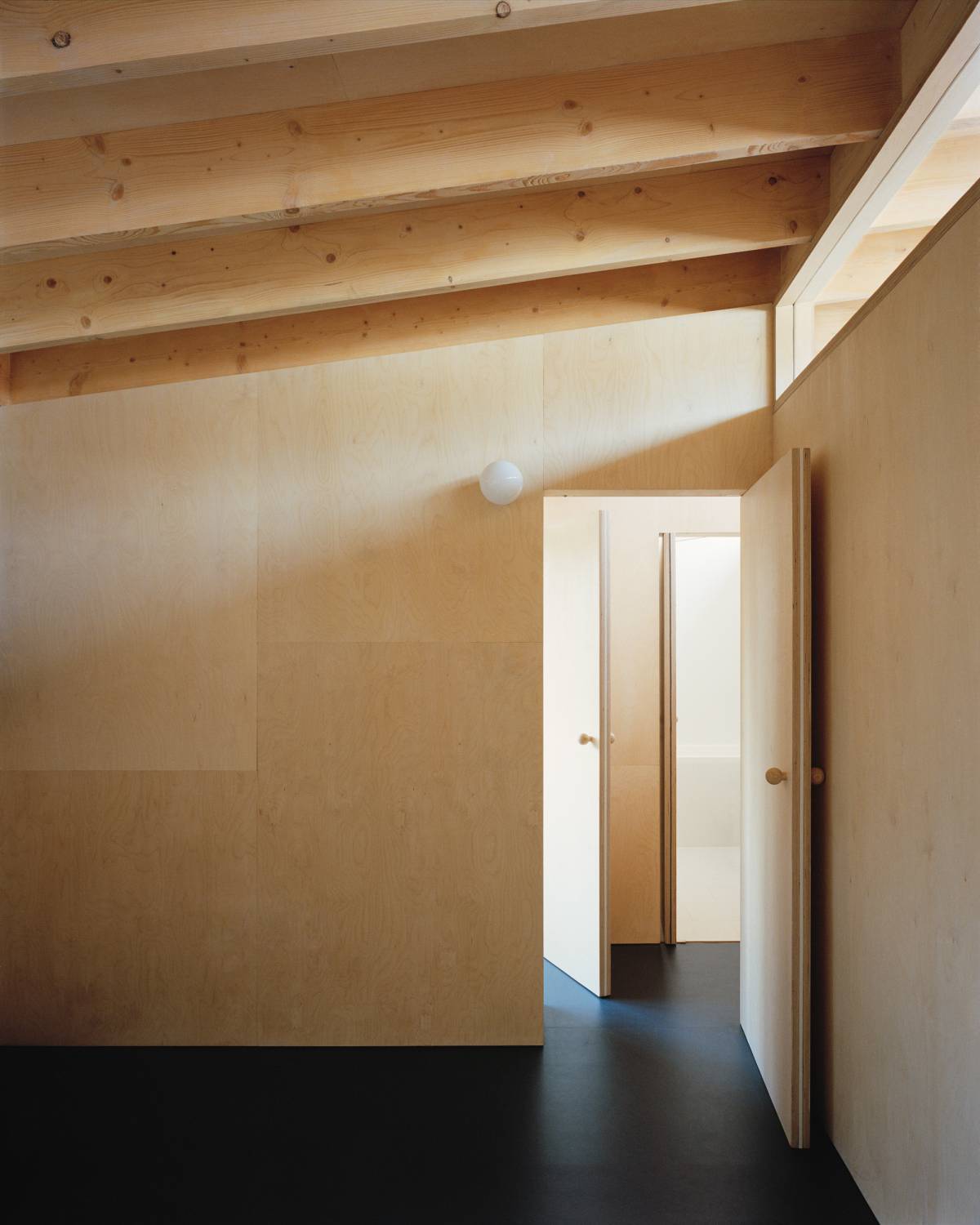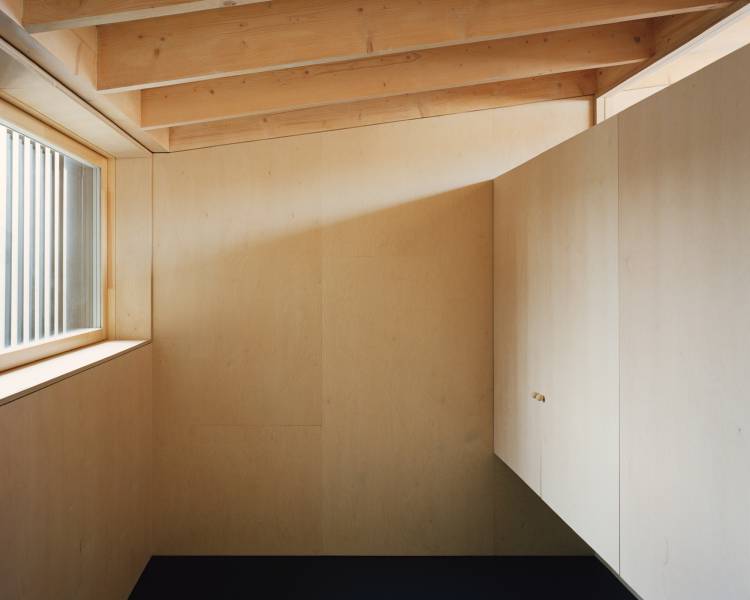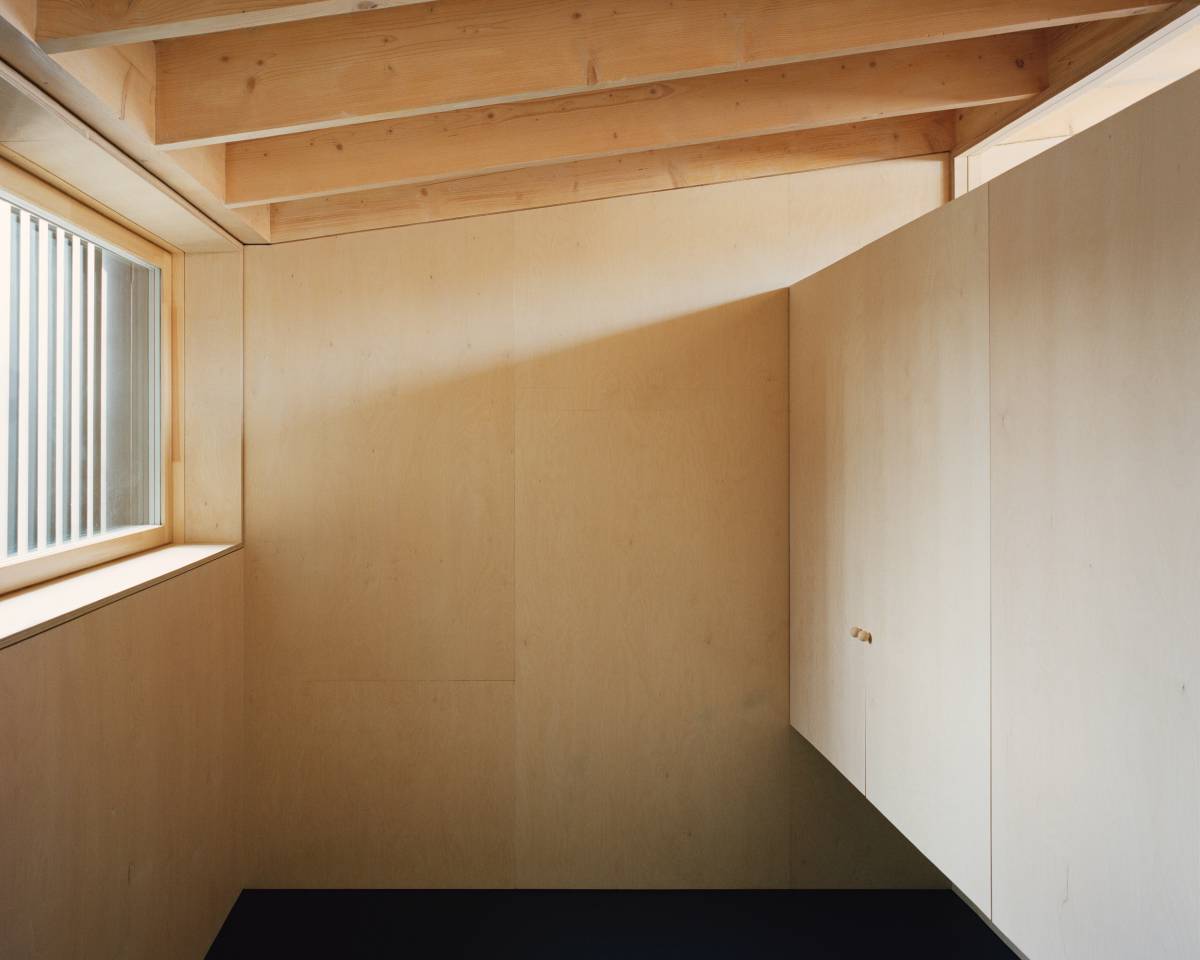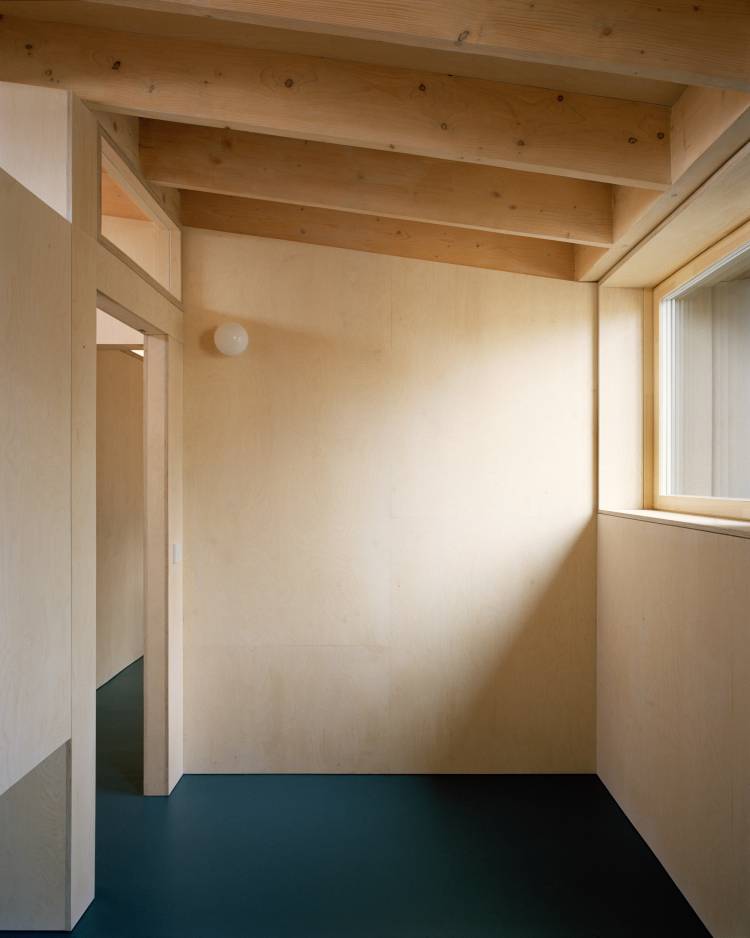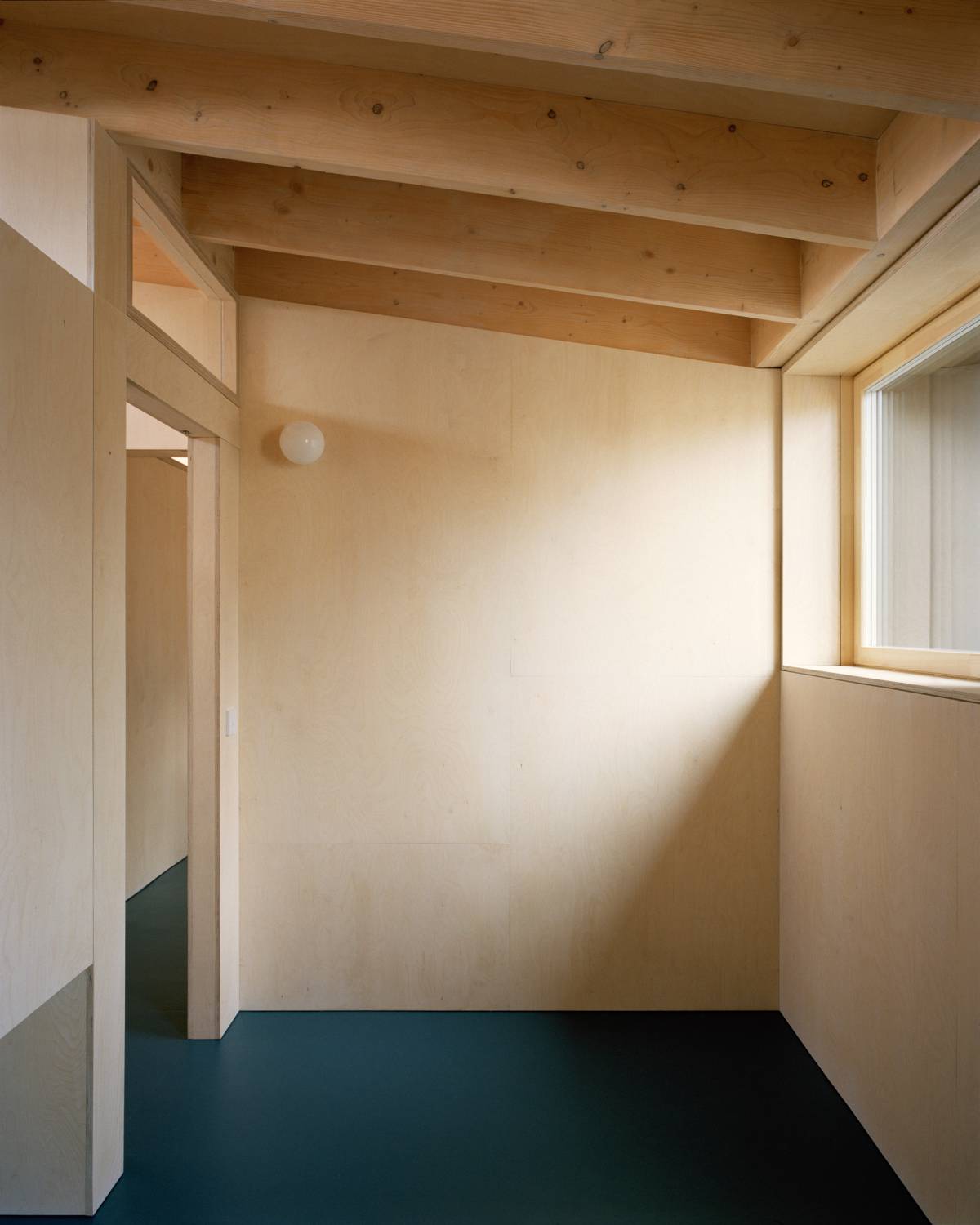 Tottenham, London, United Kingdom, 2017–2019
This residential project in Tottenham is set within a diverse neighbourhood made up of long terraced streets, lined with two-storey Victorian and Edwardian houses.
The 70 m2 plot is located behind what was a beer seller's premises; the single-storey brick outbuilding was originally used to store beer barrels and for stabling. The client, a small-scale developer called for the existing building and yard to be converted for residential use without compromising their adjacent property. Maximising the building envelope within a limited budget was critical.
The 58 m2 house sits within the footprint of the outbuilding. Using the existing foundations, the new two level, timber dwelling rises above the retained brick envelope. Whilst it's form loosely follows the profile of the Victorian predecessor, the choice of new materials distinguishes it from the original. External walls and roof are clad in corrugated cellulose sheets, dipped in bitumen. The matt black exterior palette, thin roofline and simple detail nod to the site's original heritage. The timber lined interior living spaces orientate southwards, maintaining the historic relationship between the yard and stable-building. The exterior space forms both entrance and private courtyard, while angled timber louvres above create privacy for bedrooms.
The project was designed to be built using readily available, off-the-shelf materials that could be sourced from local timber yards and builders' merchants and handled with ease. The appointment of a small contractor with sole responsibility for all trades encouraged a level of care, consistency and concern for economy. All structural timber, soffits, internal walls, cabinetry and doors were sawn and fabricated on site using the existing yard as a workshop.
Easing the new building gently into its existing context, choice and source of materials and simple construction methods work to achieve the client's economic aims, whilst minimising environmental impact.
Assistants

Hannah Guy
Joseph Little

Structural Engineer

Techniker
Matthew Wells

Contractor

TAD Builders
Tomasz Raczynski

Photography

Rory Gardiner