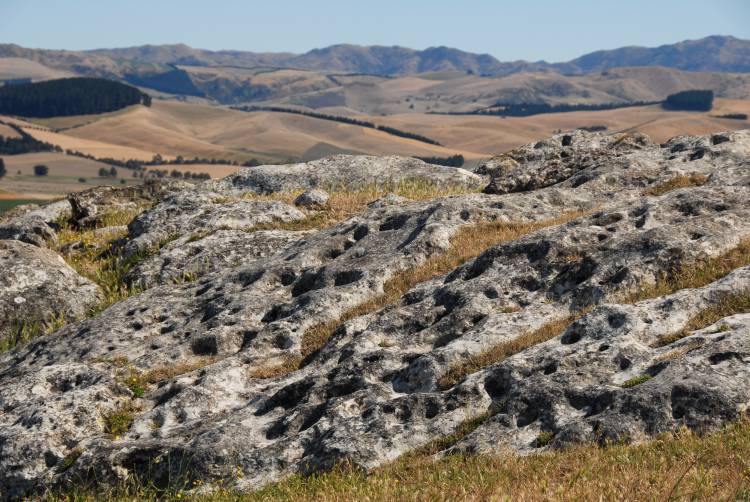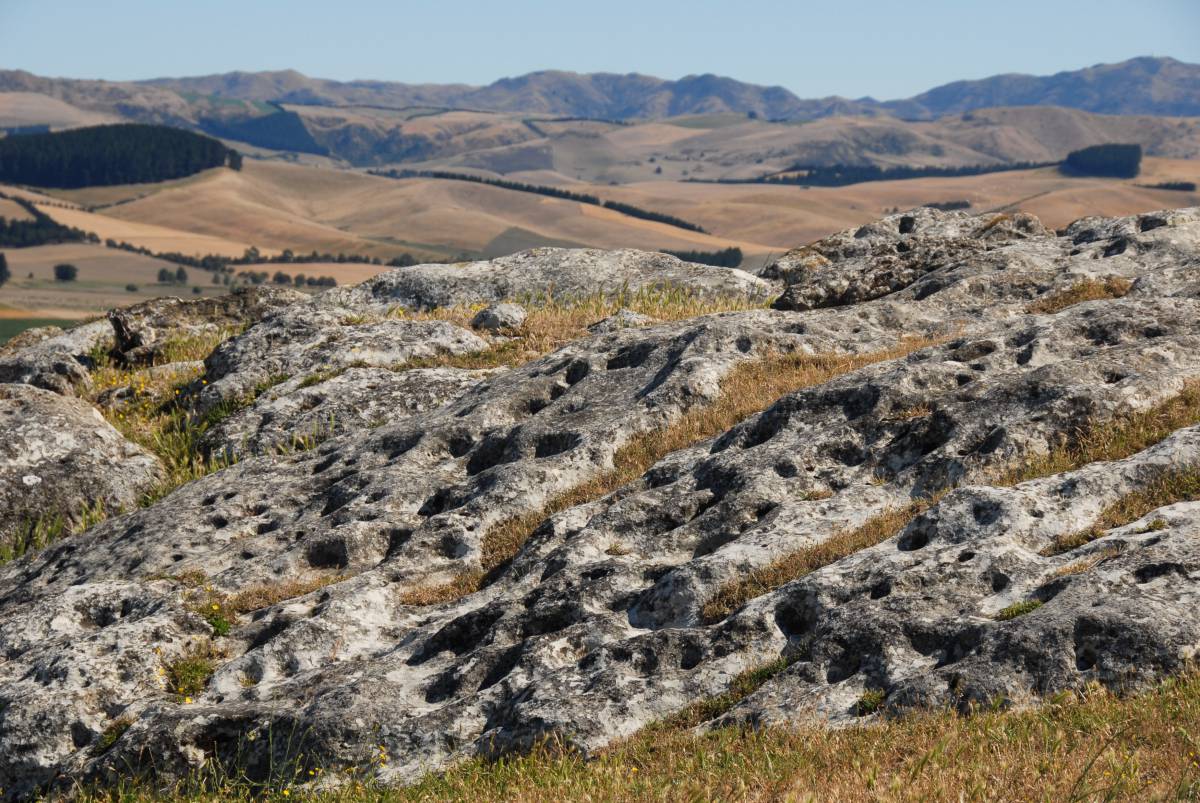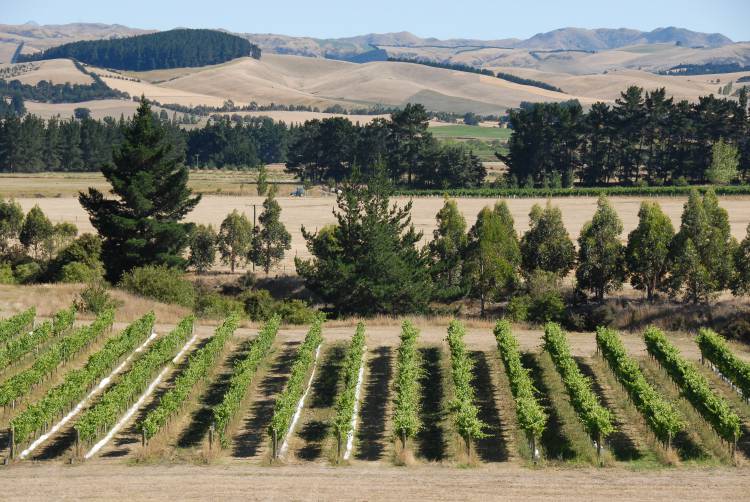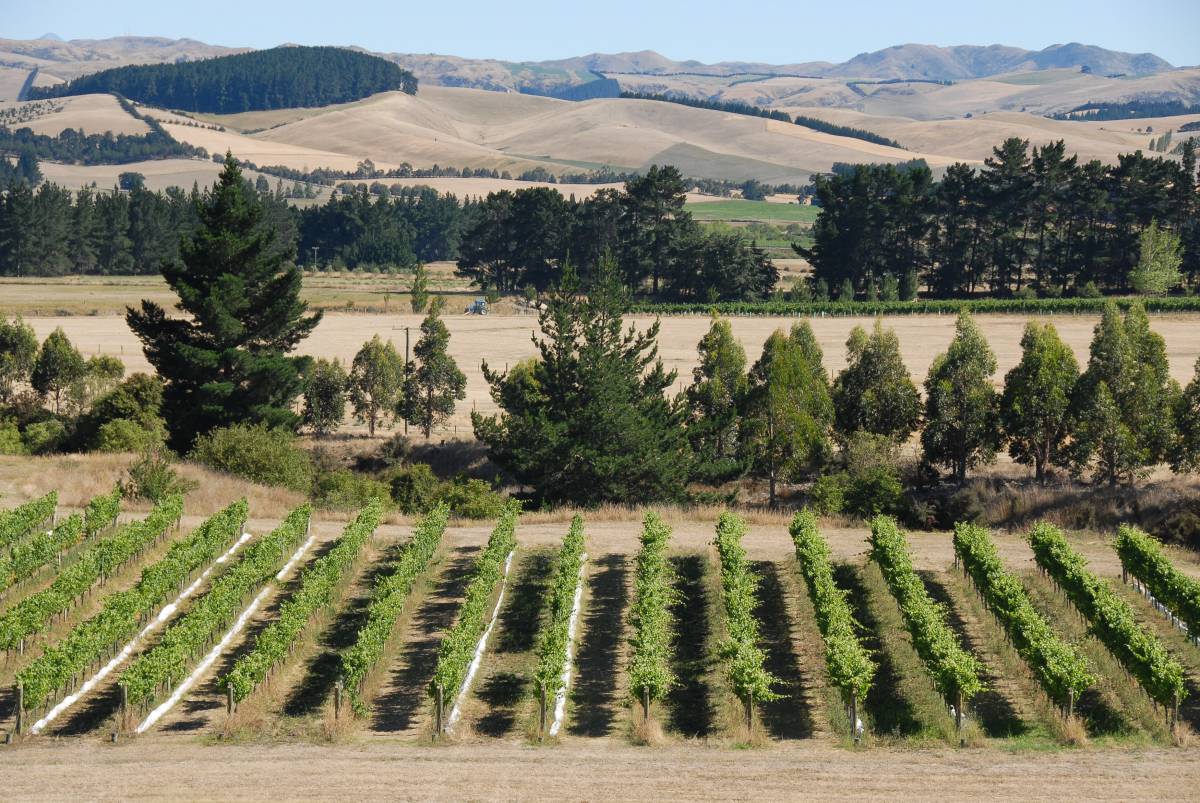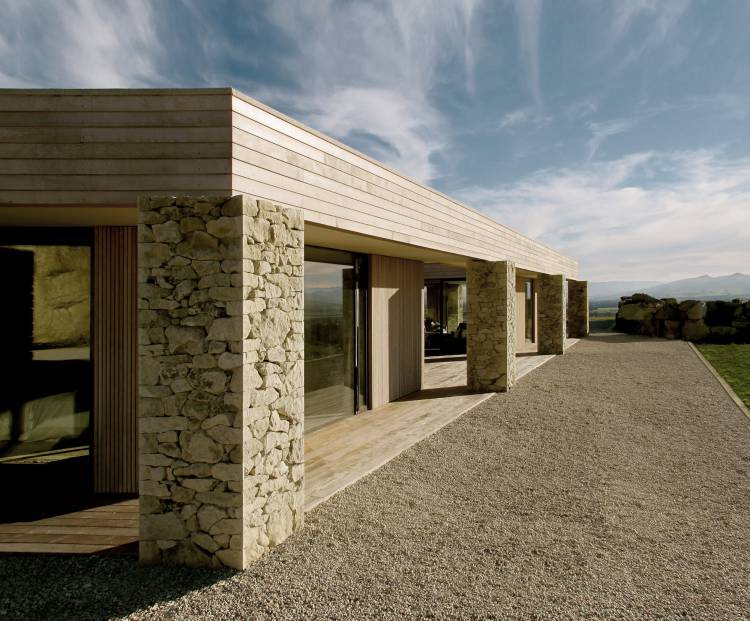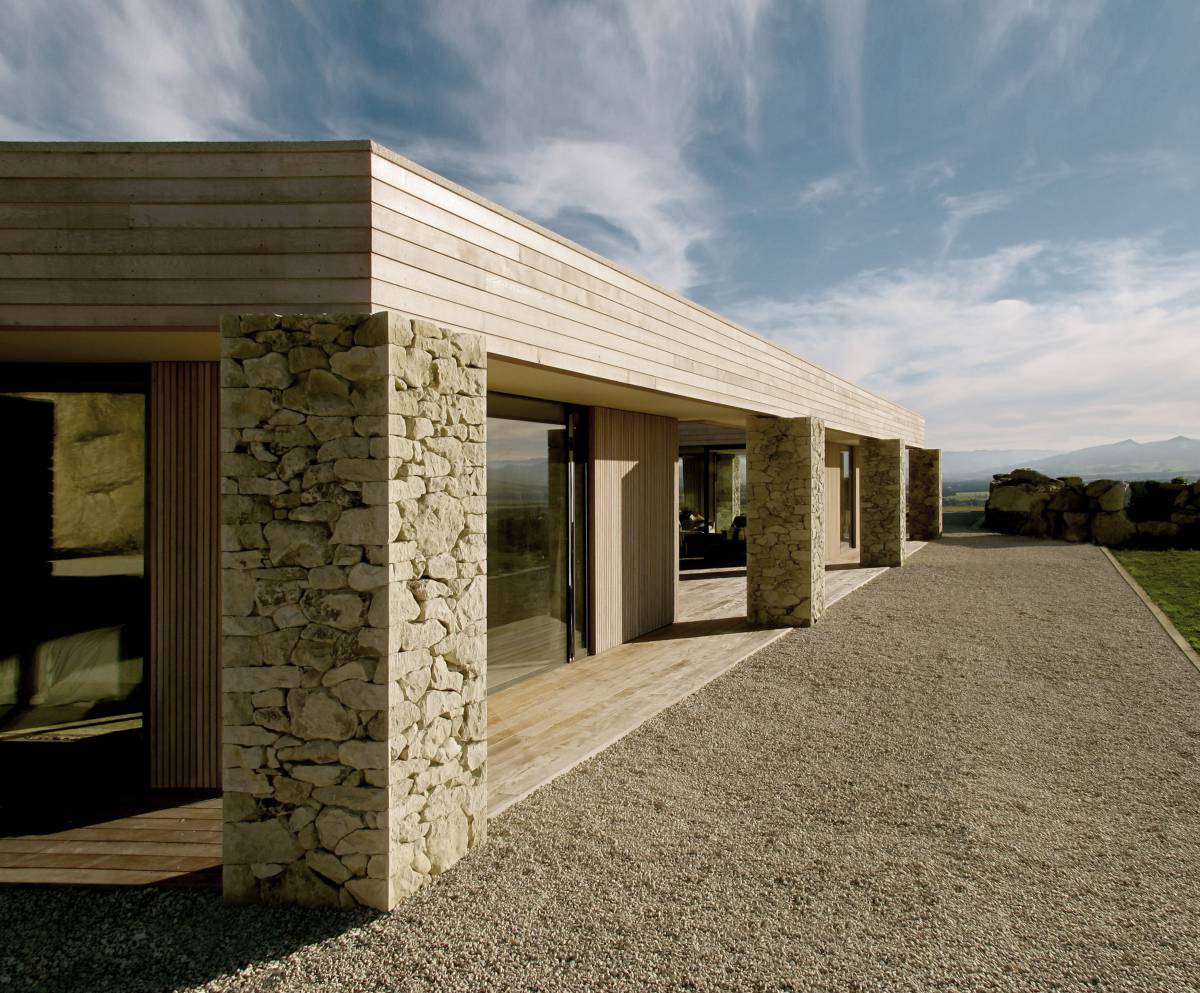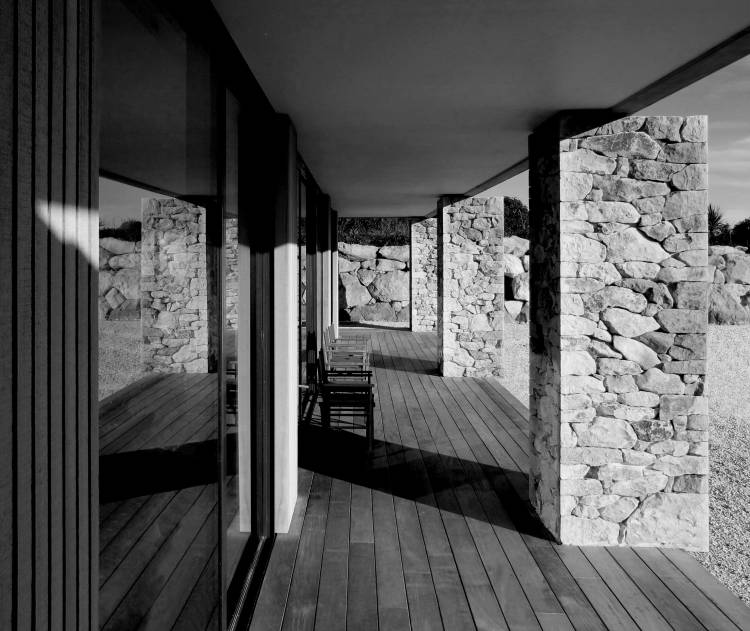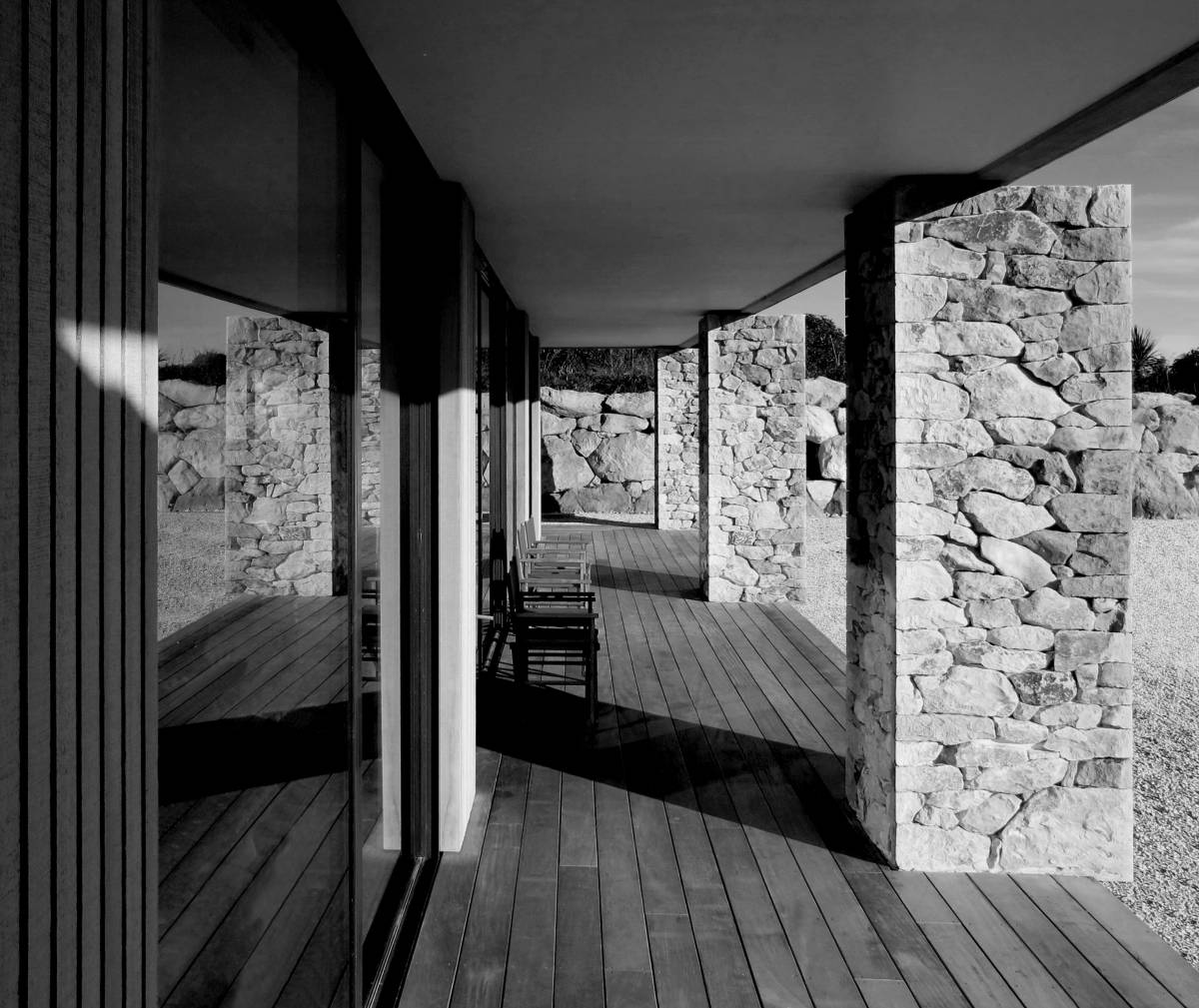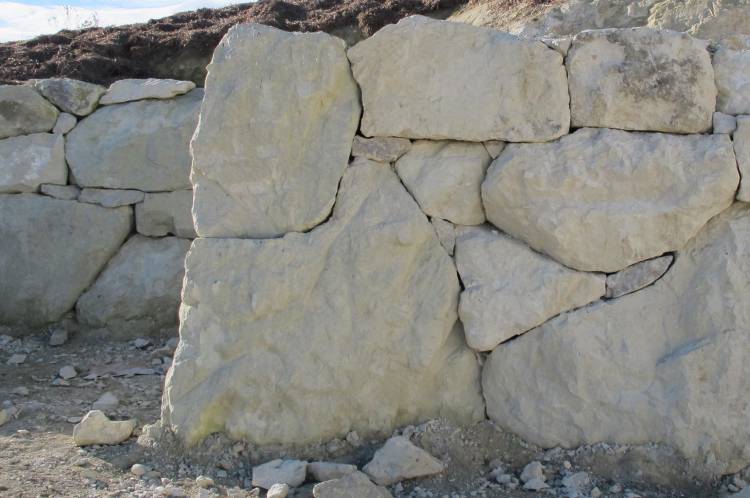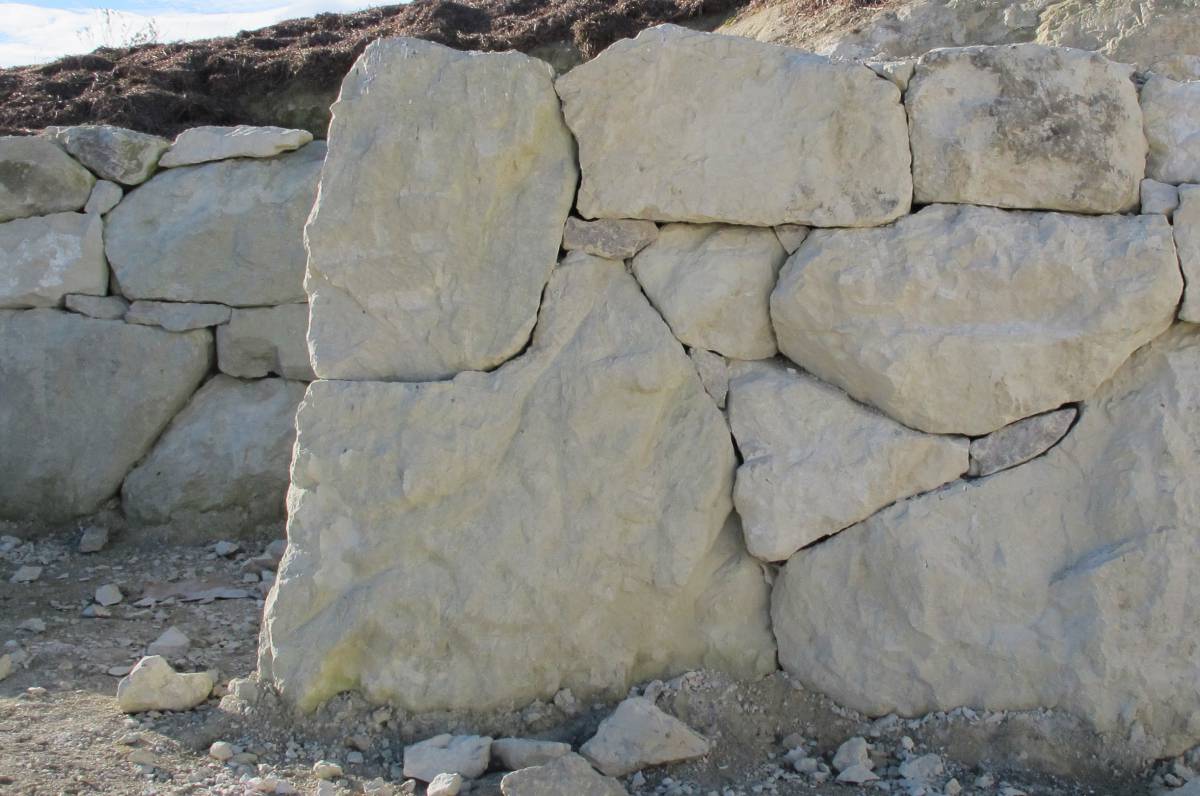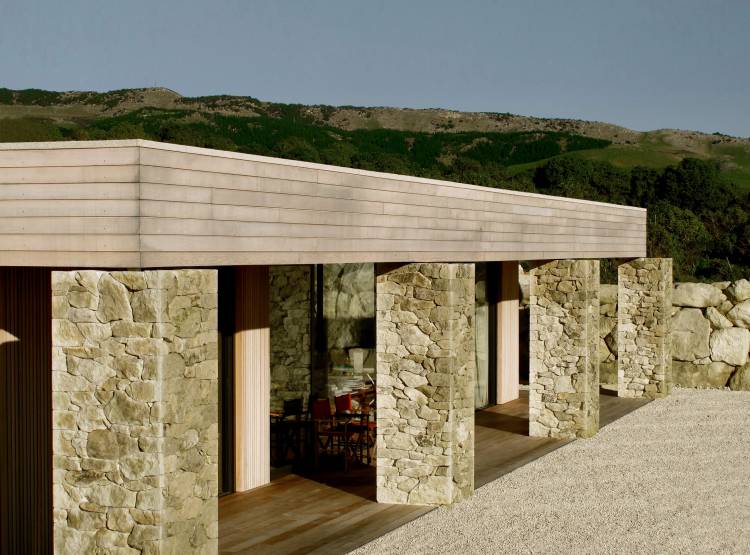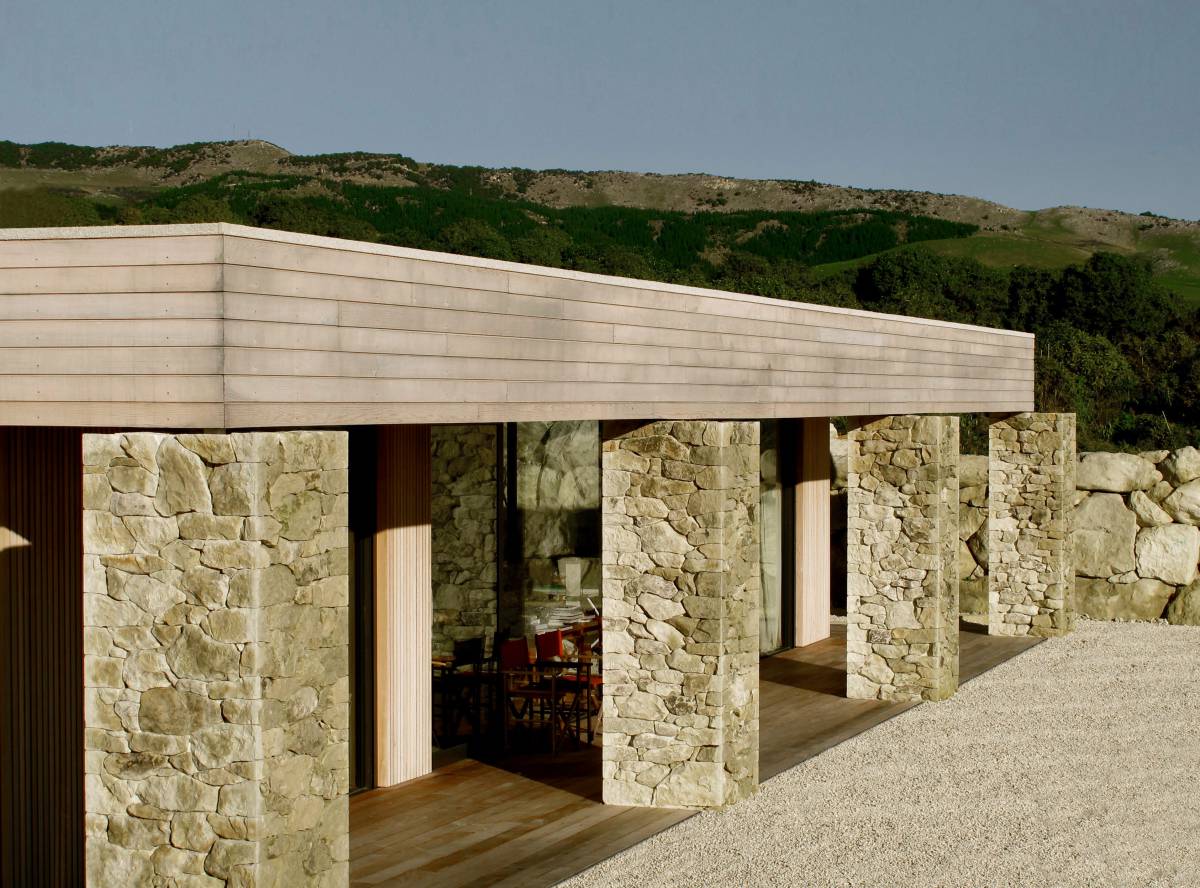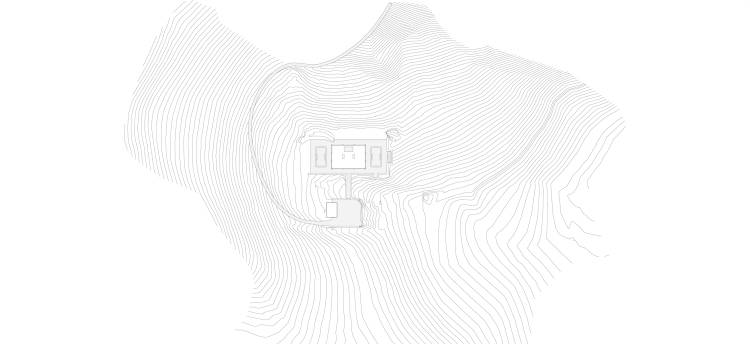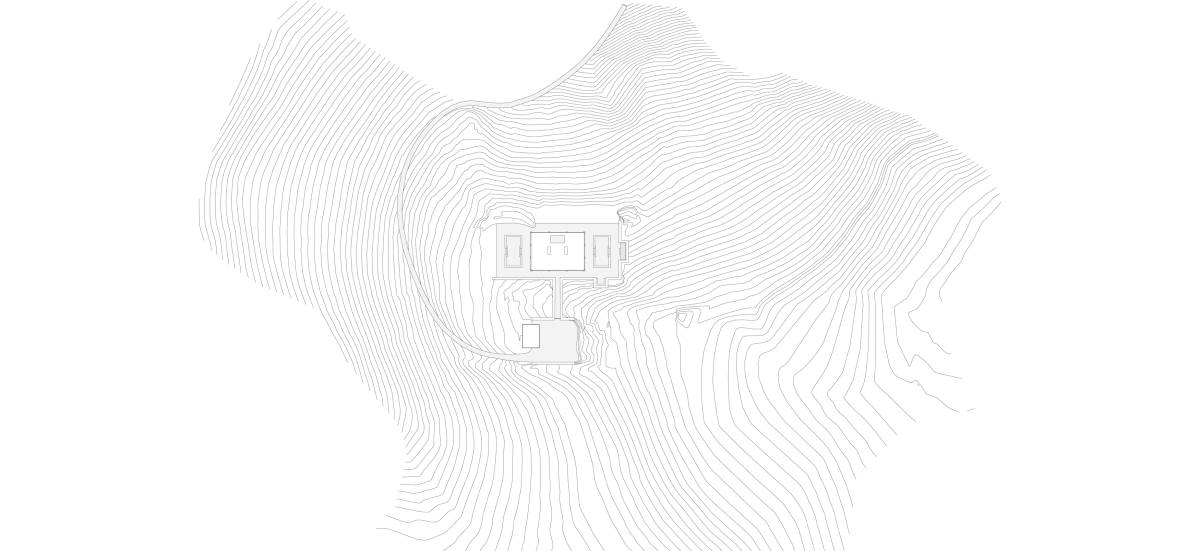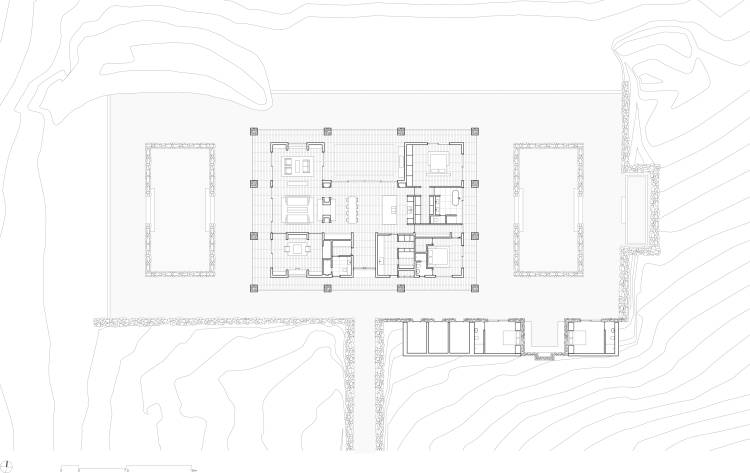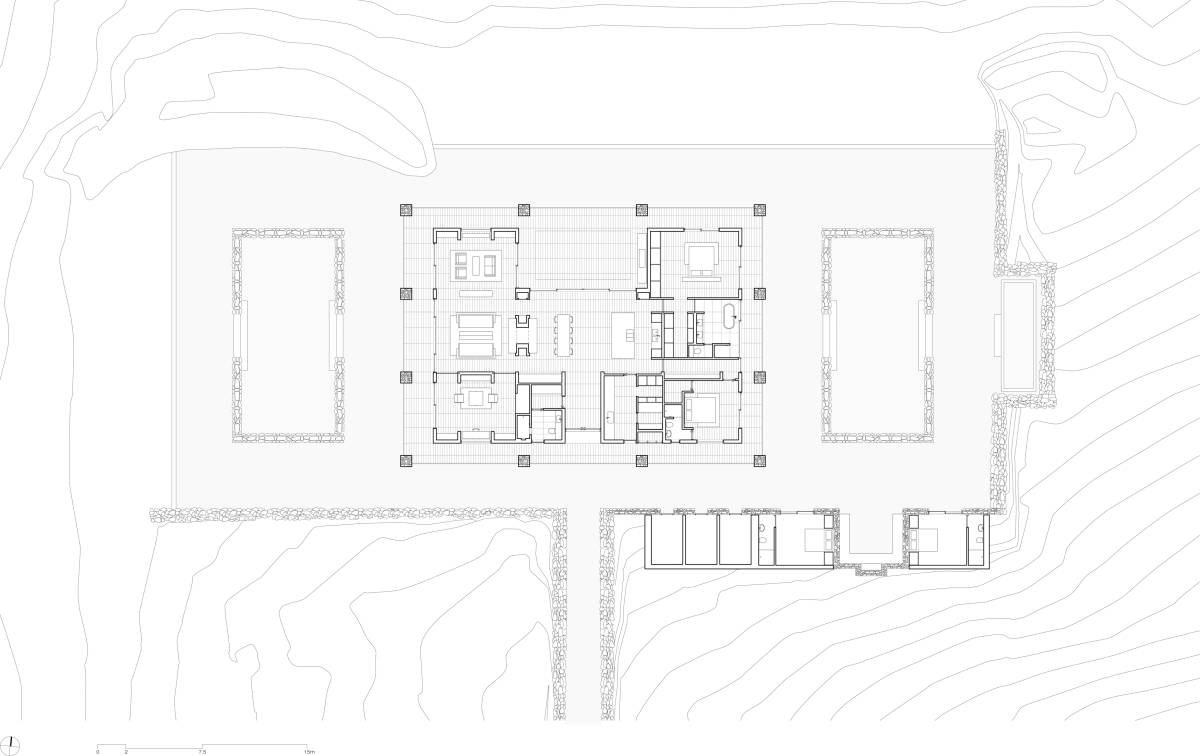 South Island, New Zealand, 2008–2014
40 minutes north of Christchurch on New Zealand's South Island, The Waipara Valley, known for its lime rich soils and vineyards is the location for this project. With extensive views in all directions, a windswept hillside high above the vines was chosen as the position for our client to build a new 300 m2 house. To combat extremes of weather that sweep up the valley, an early decision was taken to set the house into the landscape, allowing the weather to pass over the low slung building.
After establishing access, the first stage of the project involved excavating and levelling the chosen ground plane for the house, and saving all excavated limestone rubble and gravel for use as the primary building material for the house, garden, and surrounding retaining walls.
James Barnet's Barrenjoey light house keepers cottage from 1881, also set into its windswept site and made from locally excavated material, was a familiar and compelling precedent for this project.
The access road and parking area are set into the hillside out of view. The entrance is reached via a cut in the landscape, on axis with the house. Living areas are orientated to the West, and bedrooms to the East. The kitchen, dining and hearth are in the centre of the plan. A courtyard, to the North, provides protected outdoor space. The extensively glazed envelope taking in views of the Waipara Valley is shaded by a verandah and stone colonnade providing protection from the weather.
An earthquake and wind resisting steel frame is tied into the ground slab, and timber secondary structure and sheathing built to form the roofscape and line of enclosure. Perimeter walls are insulated and clad in cedar staves in line with bronze anodised double glazed fenestration. All 12 perimeter steel posts are dressed in rubble limestone from the site, creating a colonnade which defines the house's outer layer of shelter. Crushed limestone gravel tops the roof surface and its horizontal fascia is clad in cedar.
The protected courtyard and verandah are surfaced in hardwood and raised just above the gravel ground plane. Internally, maplewood, reclaimed from a former naval base, is used for flooring. Cross flow ventilation keeps the home cool in summer and in winter a combination of thermal mass, insulation and underfloor heating keep it warm.
Assistants

Eleni Makri
Ross Tredget

Local Architect

Andrew Watson

Structural Engineer

Constructure
Cory Bedford

Contractor

Rod Love

Photography

Russell Jones
Henry Savill