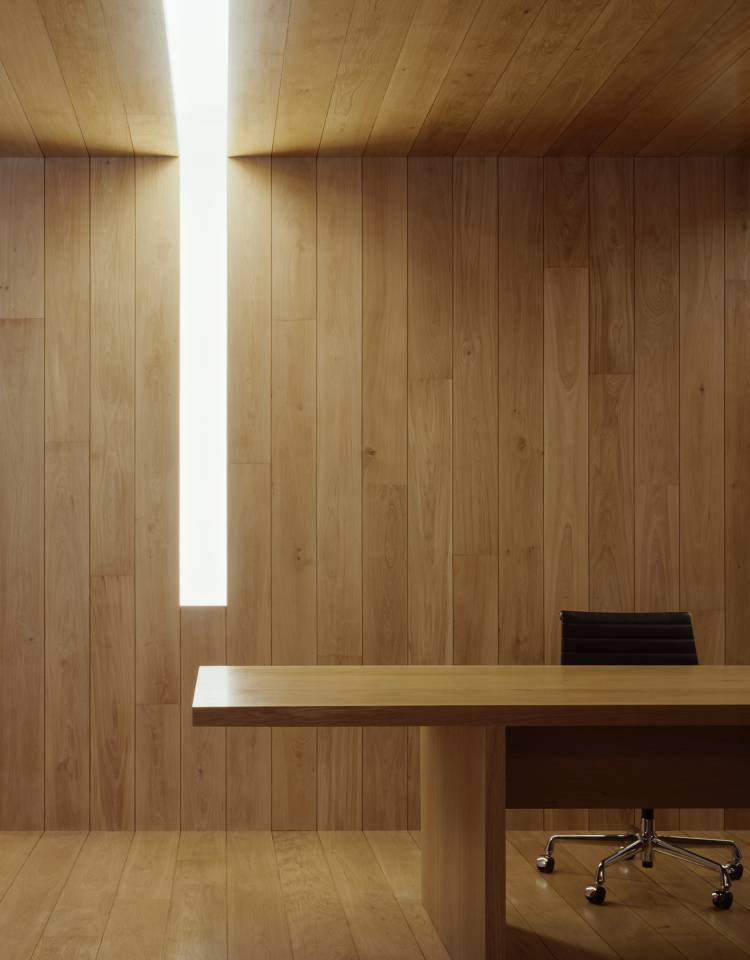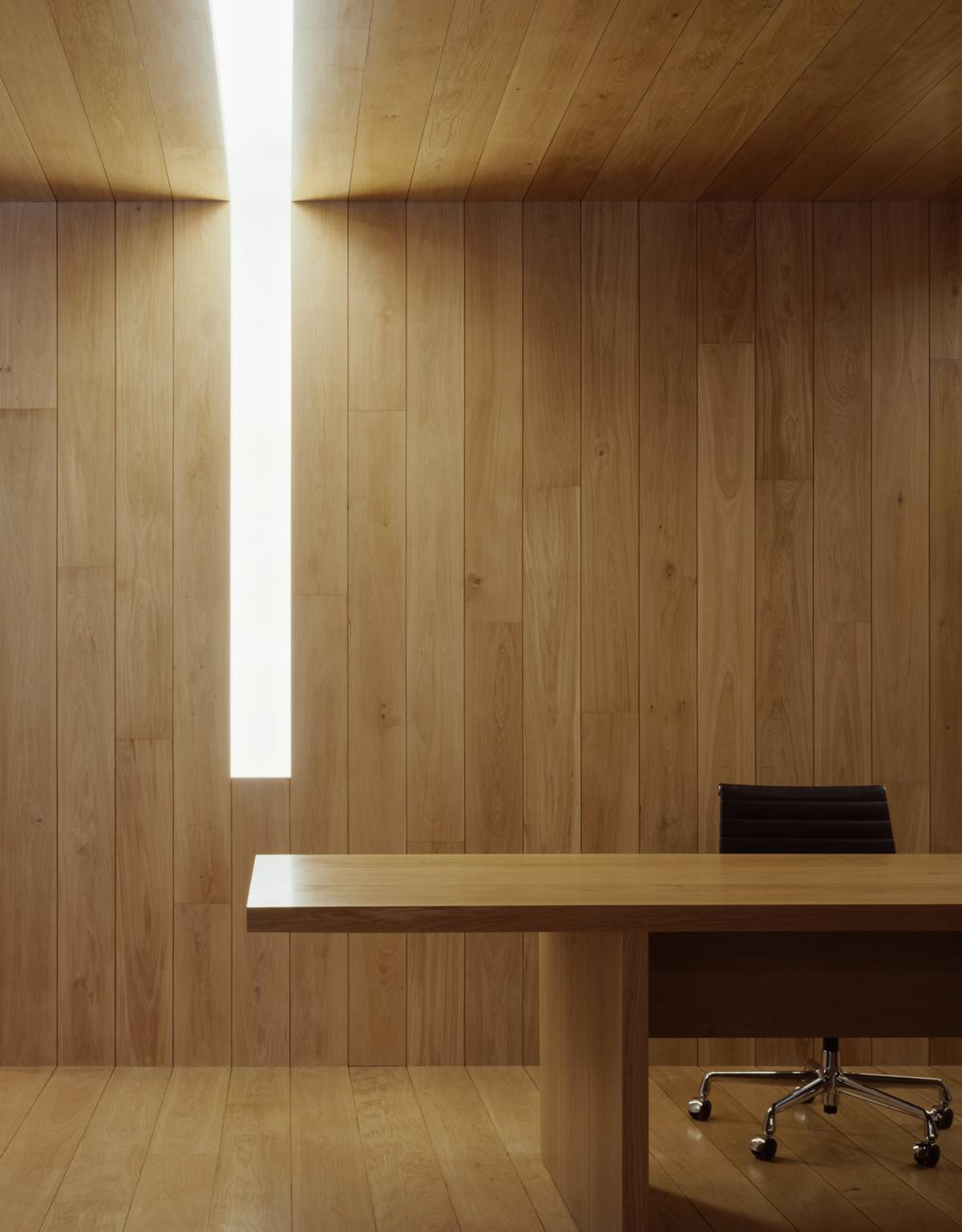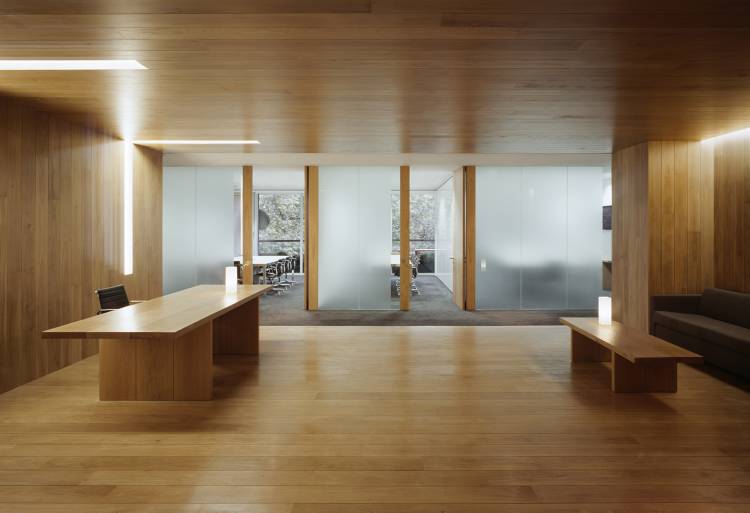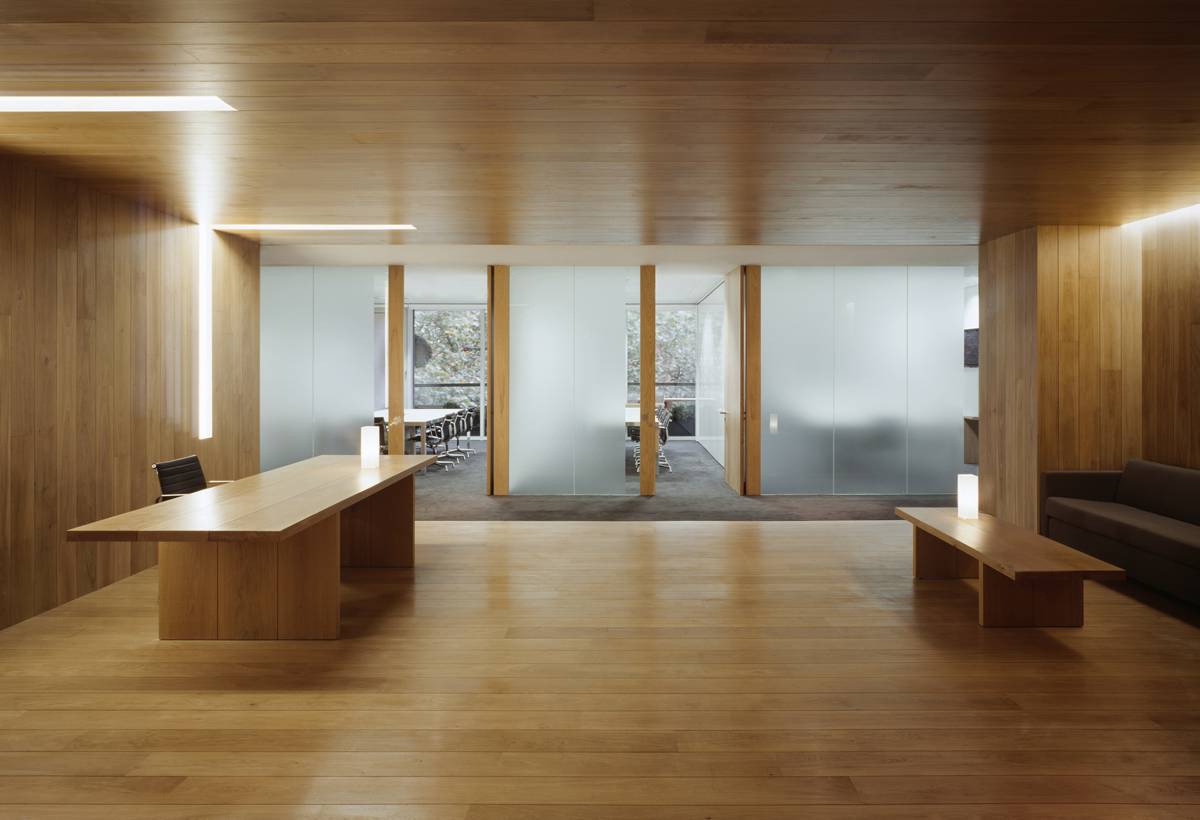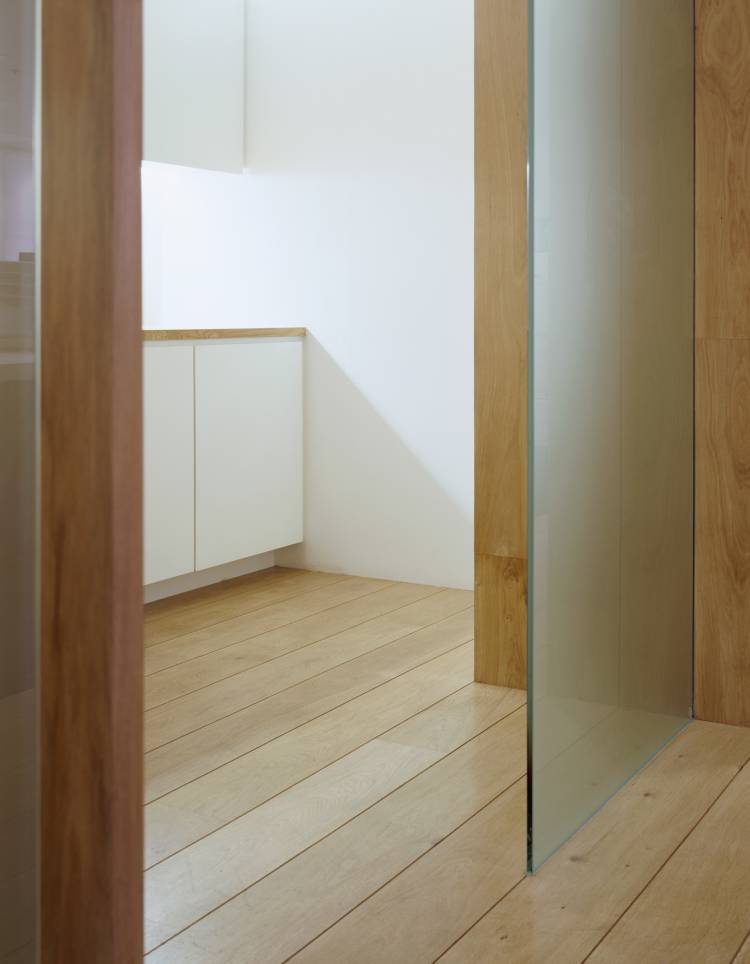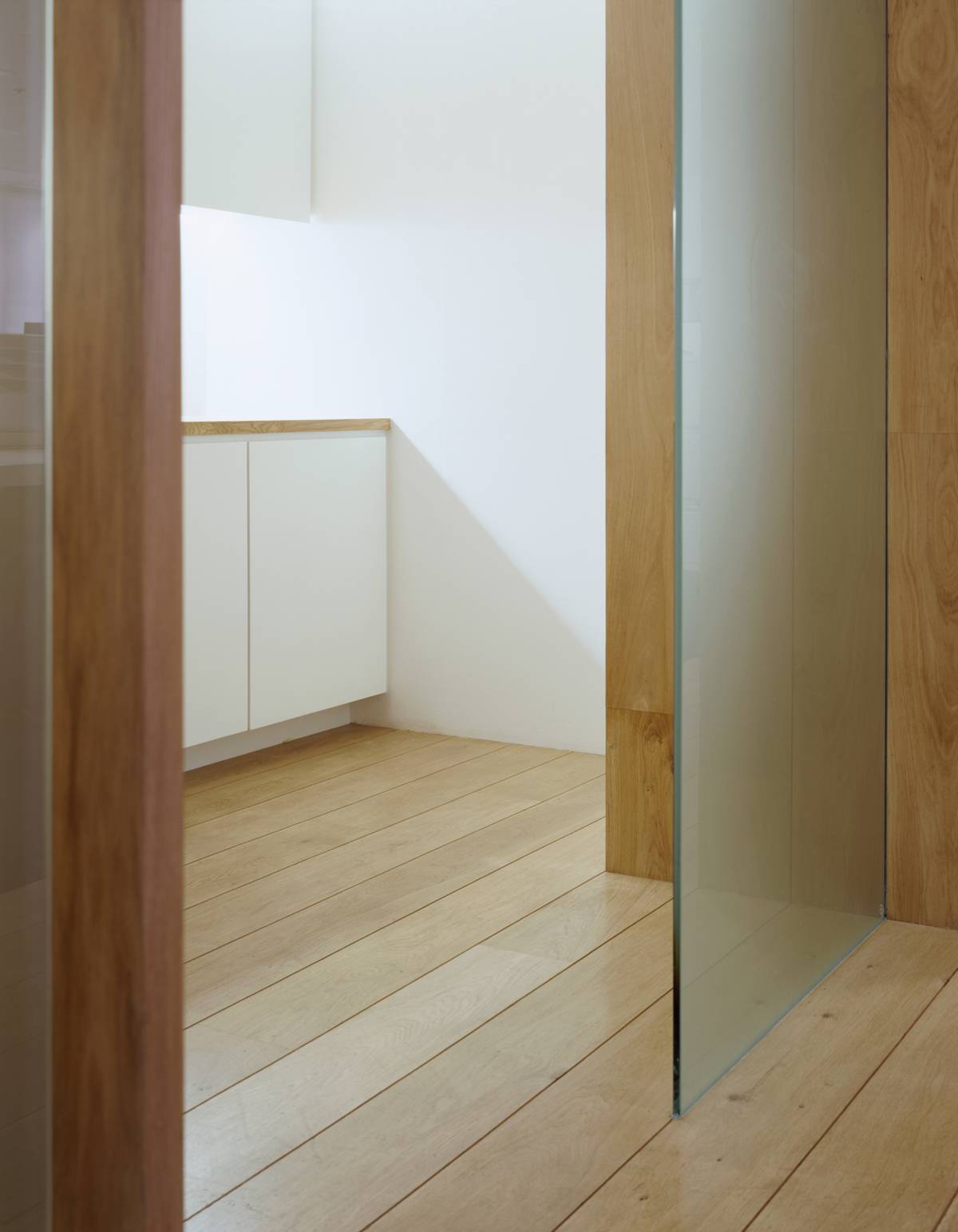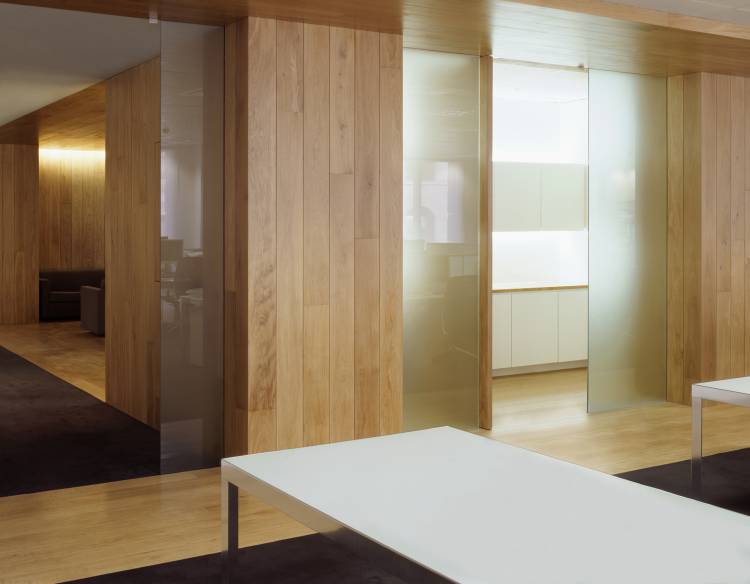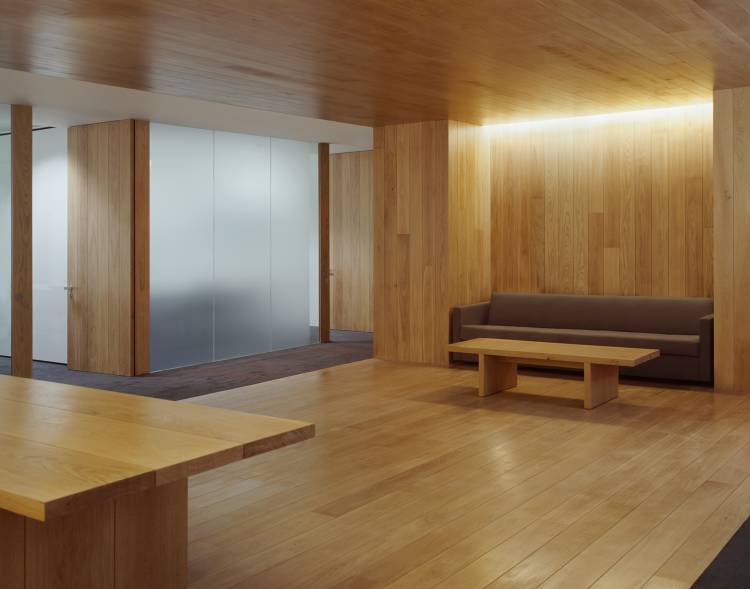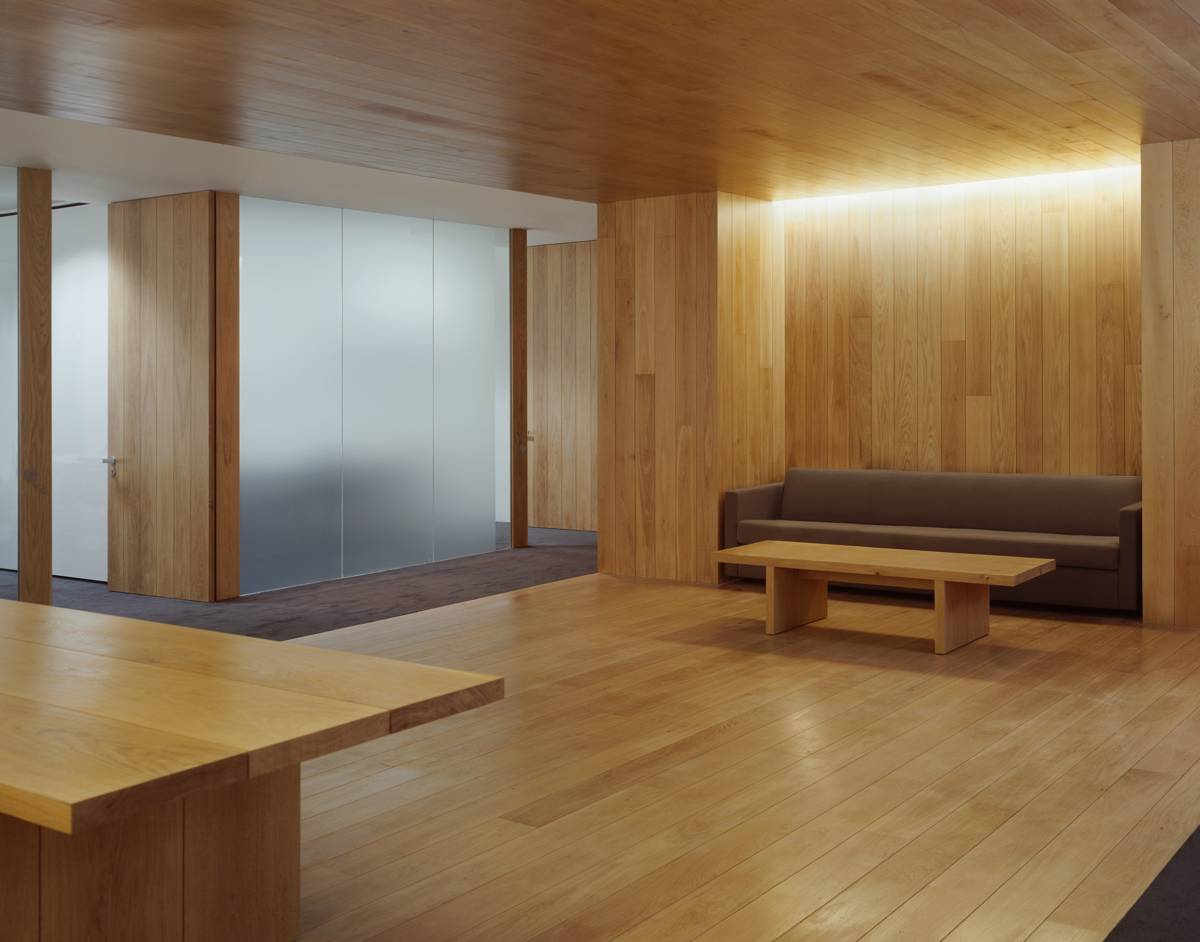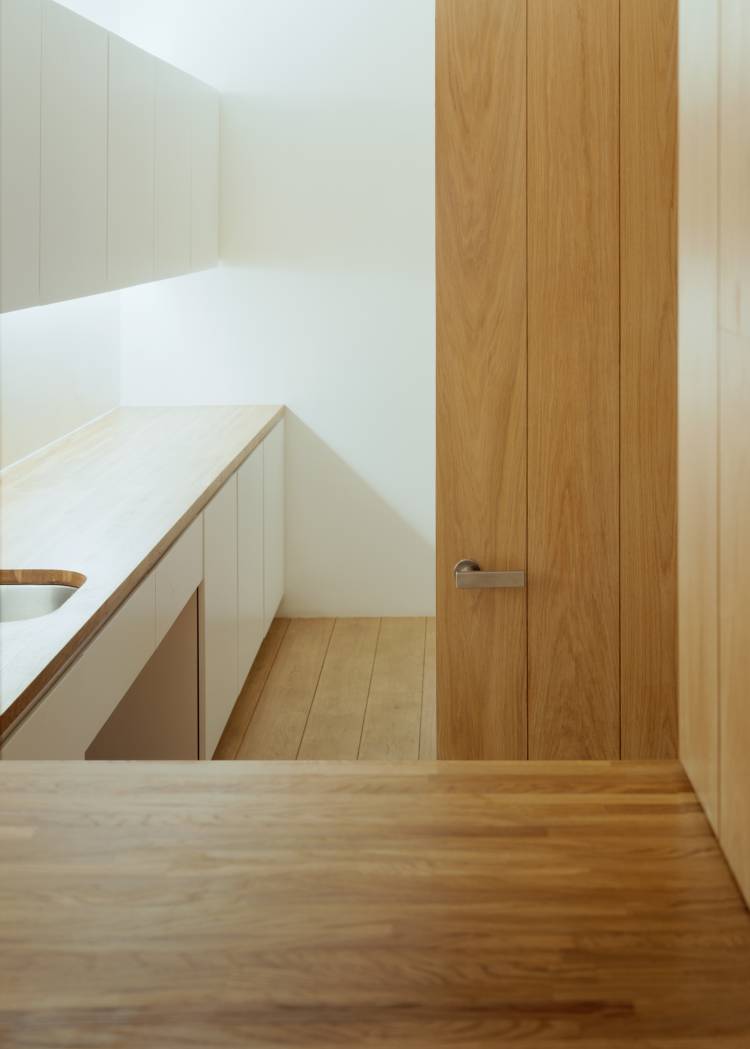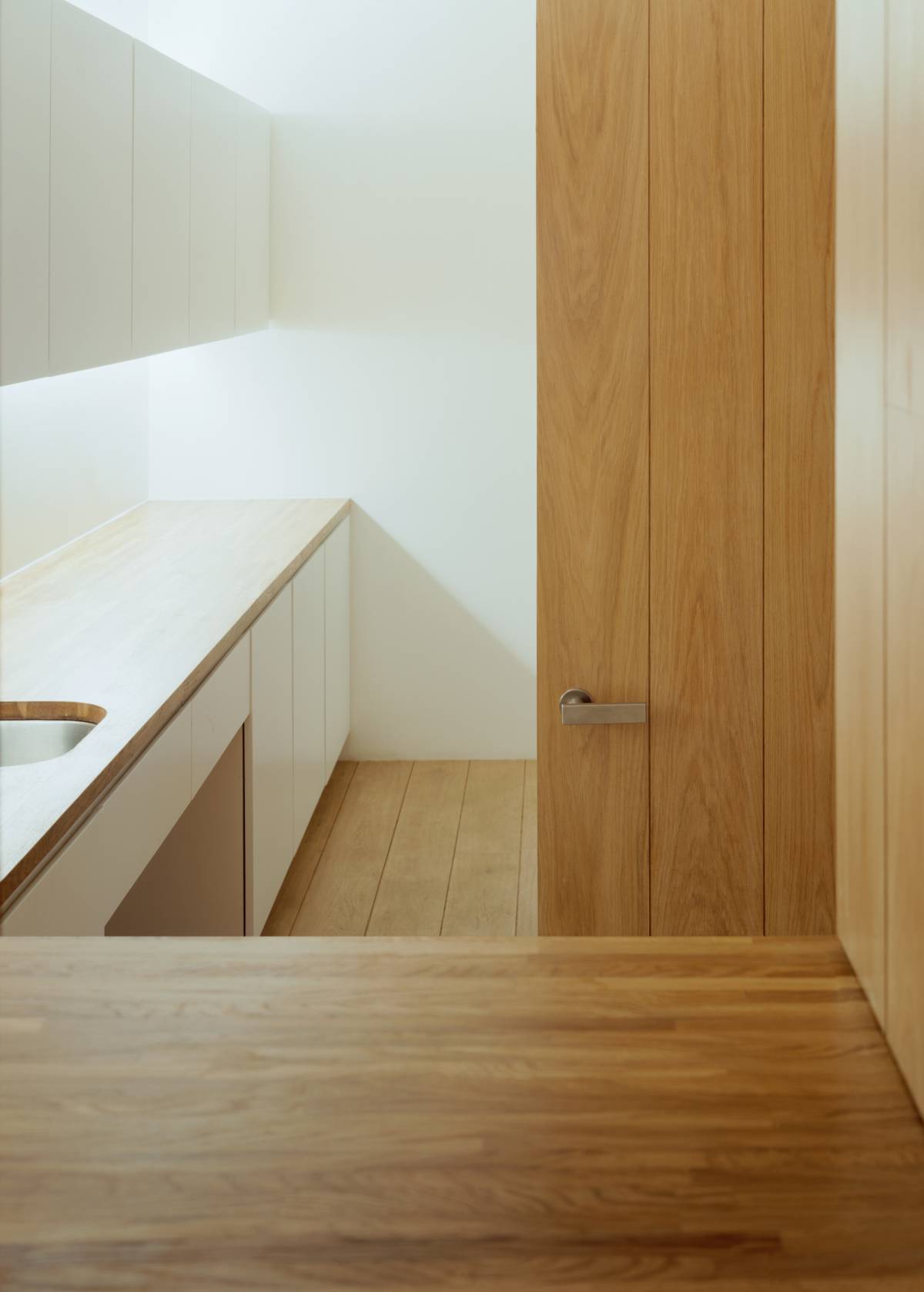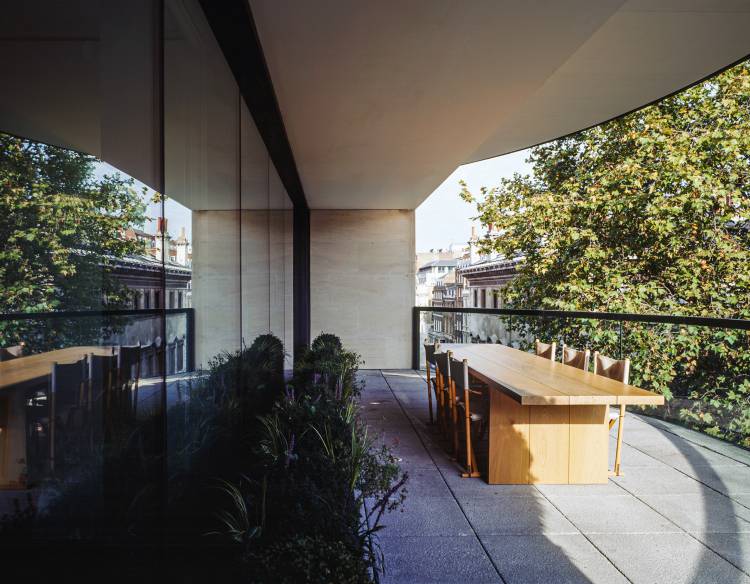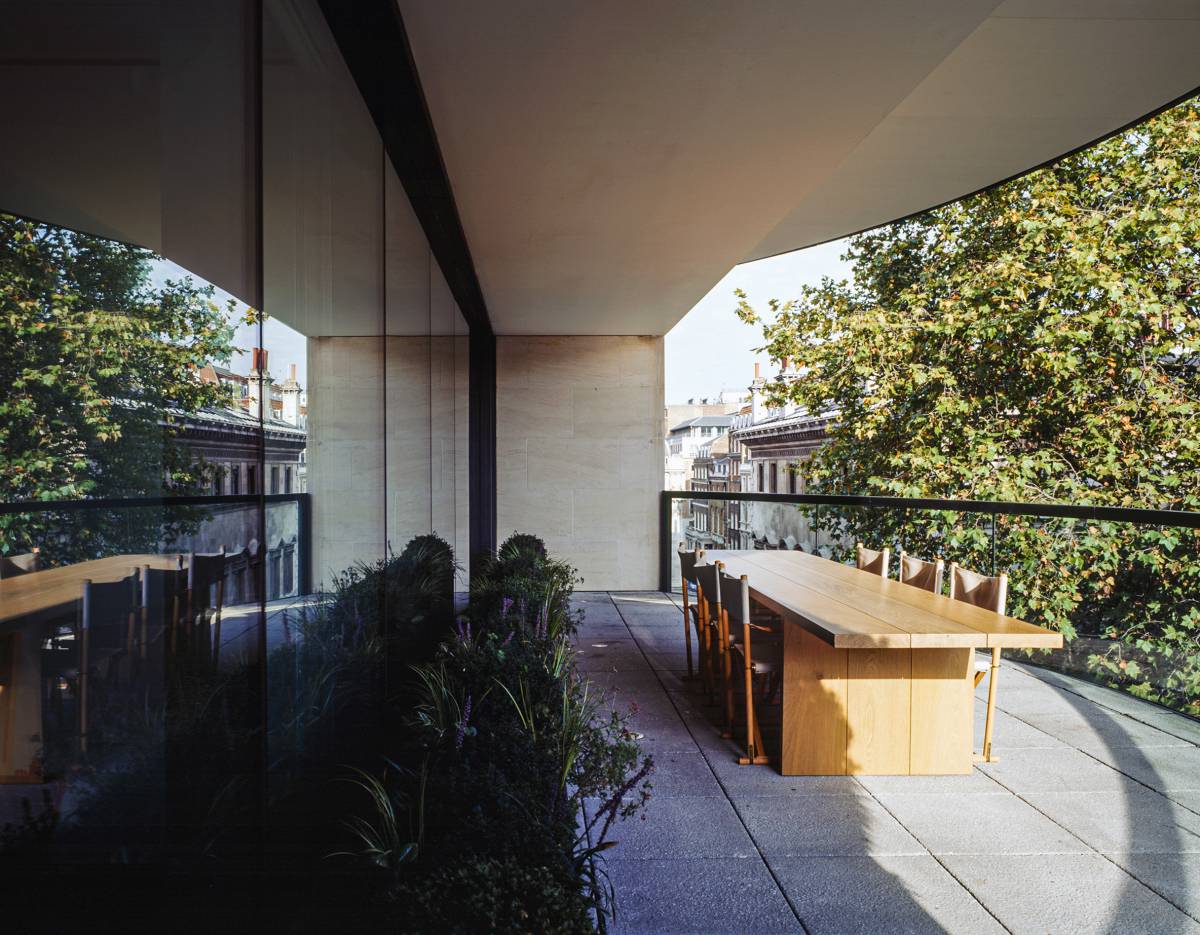 St. James, London, United Kingdom, 2005–2006
Situated on level four of a James Stirling building in London SW1, this project provides 550 m2 of offices for a London based investment fund. Views of the dense plane tree canopy in Carlton Gardens and the distinguished clubs of Pall Mall influenced the design, location and hierarchy of all functional spaces.
At the heart of the scheme are a series of interlocking perpendicular volumes lined in English oak. These form the reception, waiting area, cloak room and kitchen. Important furniture pieces are from the same material. Meeting rooms look directly towards Carlton Gardens, and are separated from the reception hall by etched glass partitions, allowing sunlight to penetrate into the interior without compromising privacy. A generous terrace looks directly at the adjacent plane tree canopy.
In contrast to the lined timber volumes, the office space, containing 40 workstations, service and storage areas, is relatively plain and free of adornment. Extended views of the Reform and Royal Automobile Club on Pall Mall form a backdrop to the working environment. The office furniture layouts and specifications are simple and allow for expansion without obscuring the overall concept.
Assistant

Sofia Ferreira

Contractor

Maris Interiors

Photographer

Peter Cook