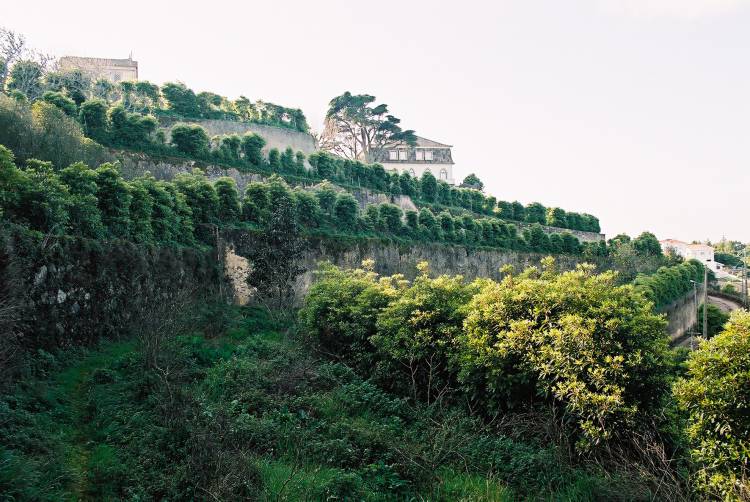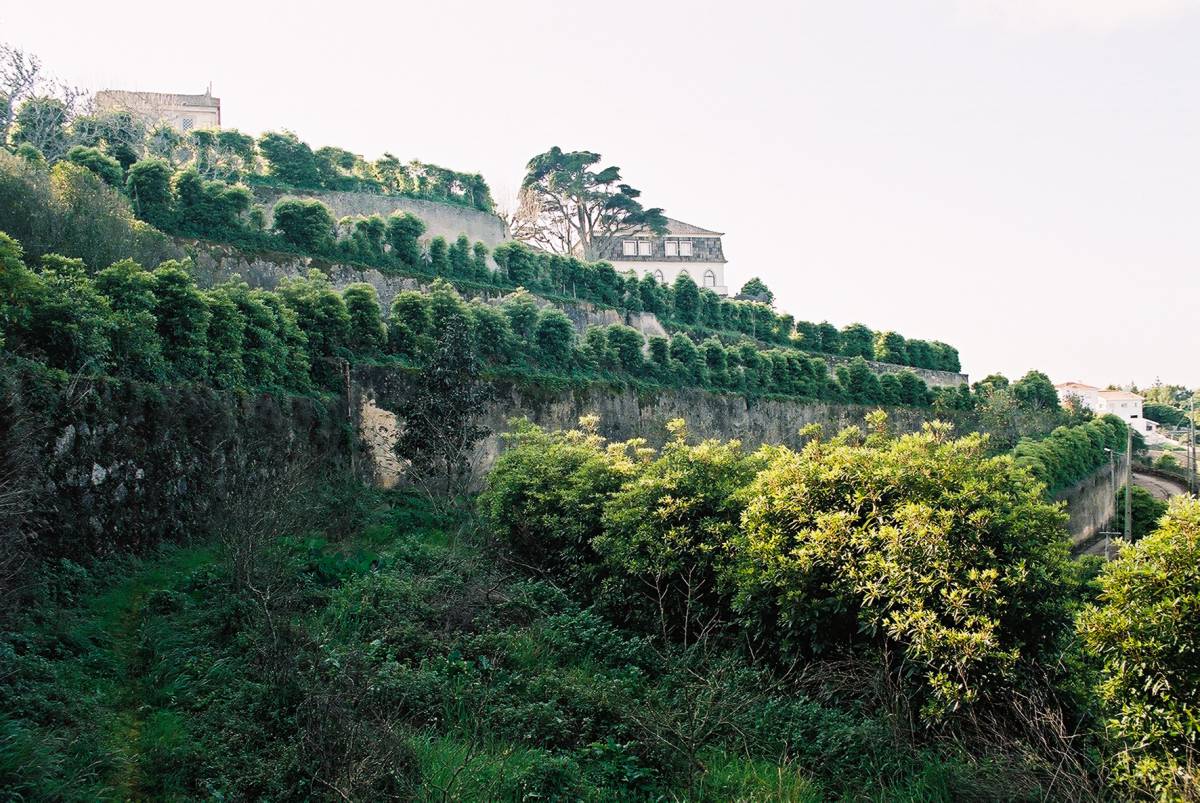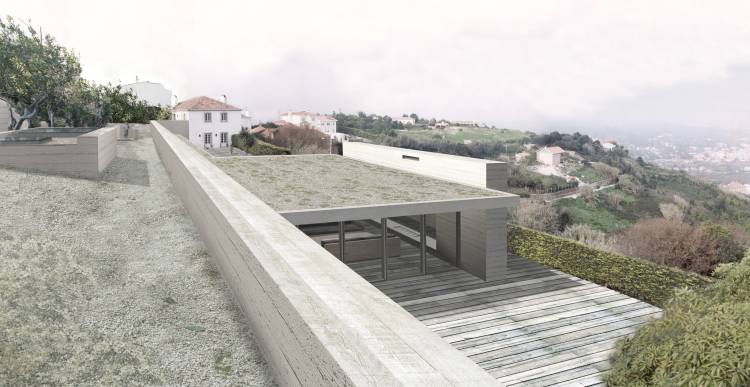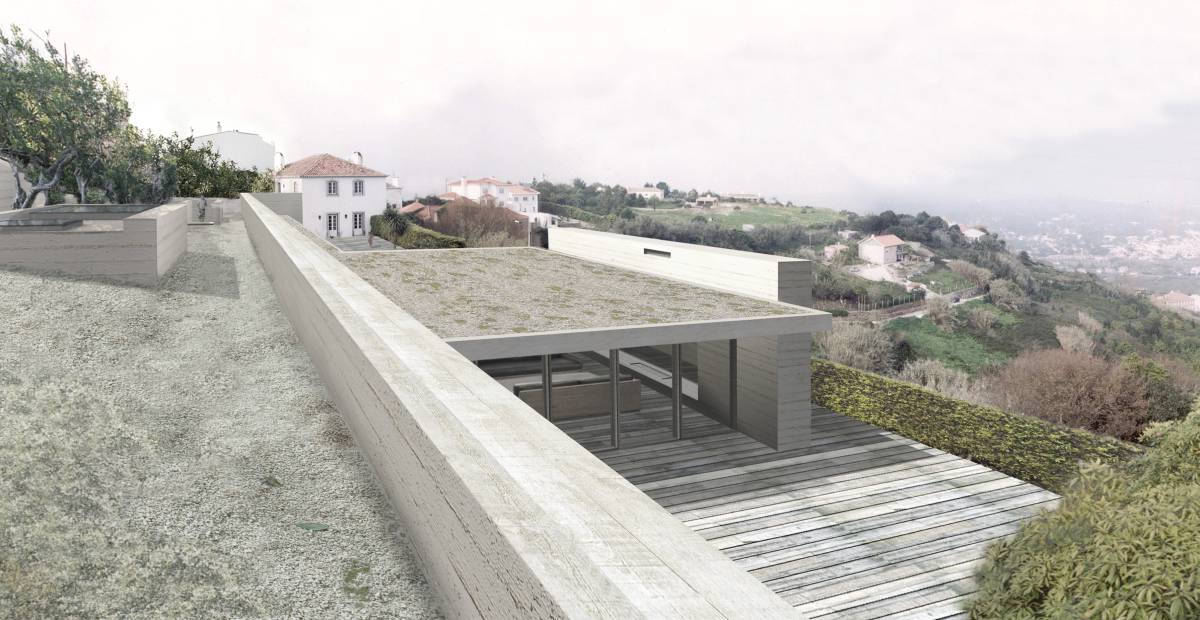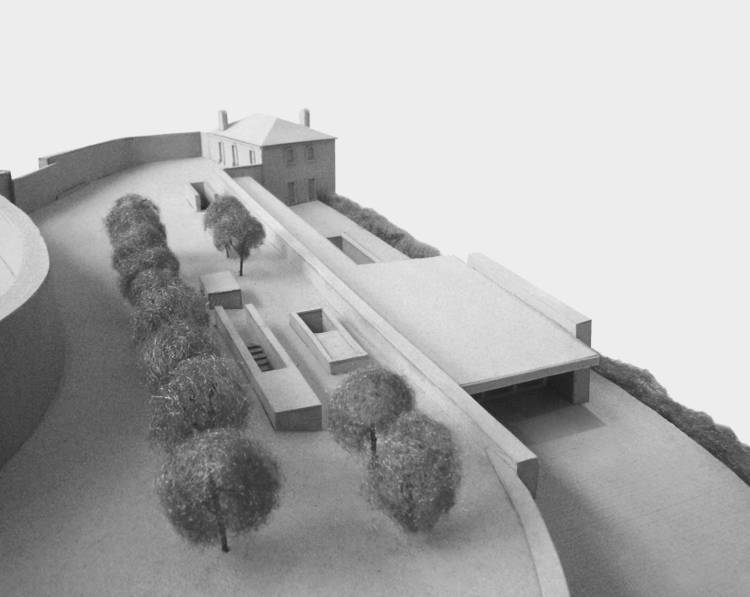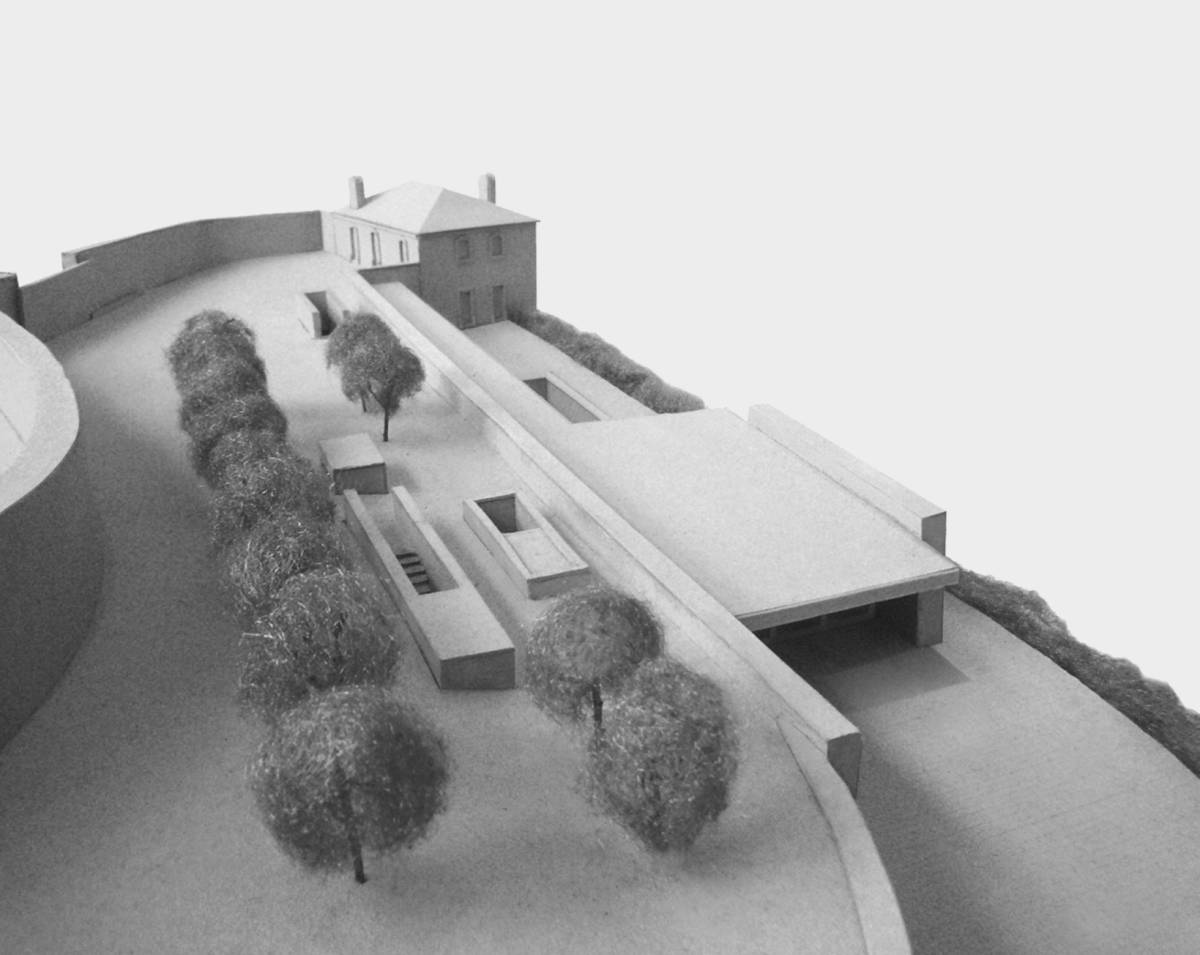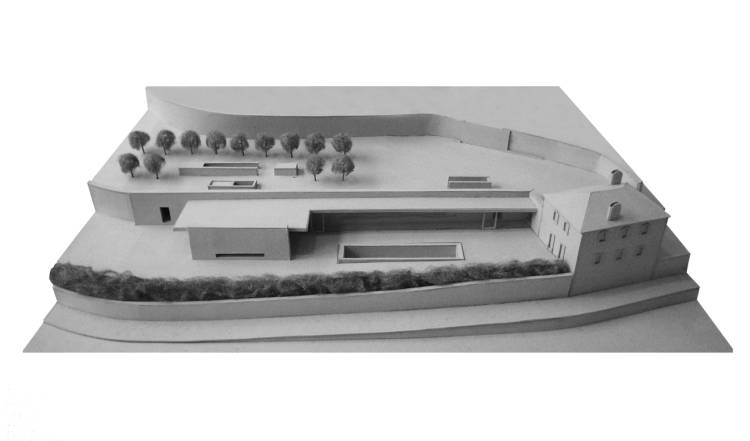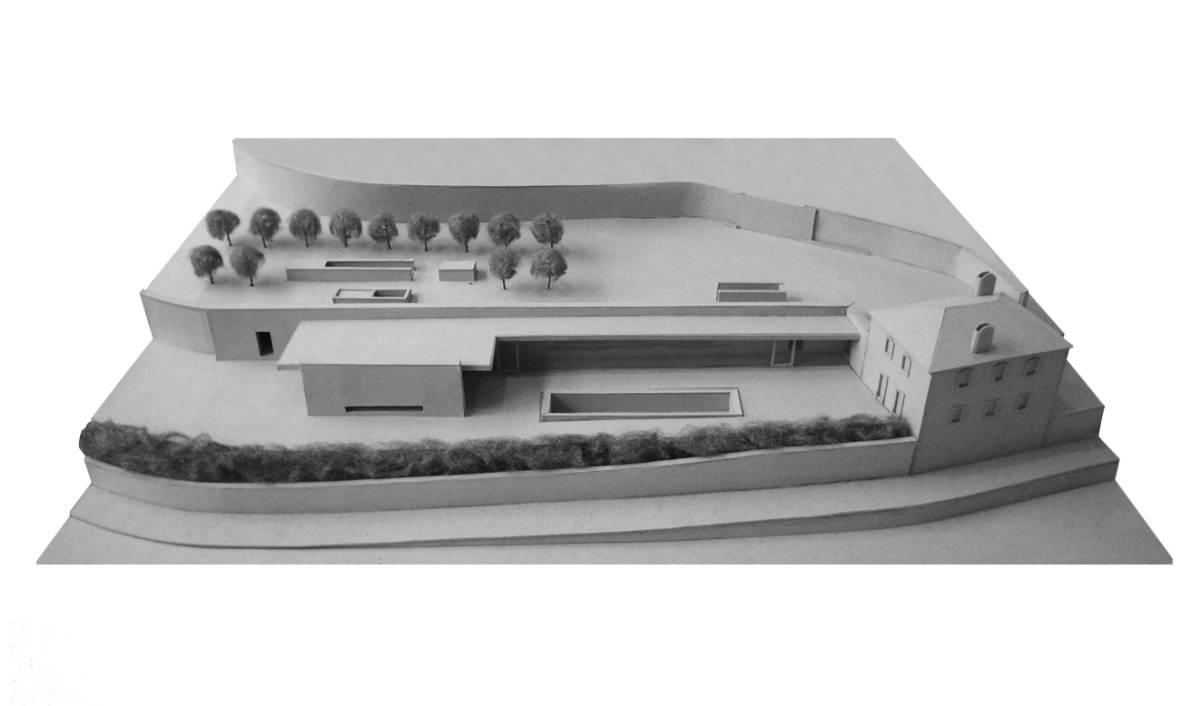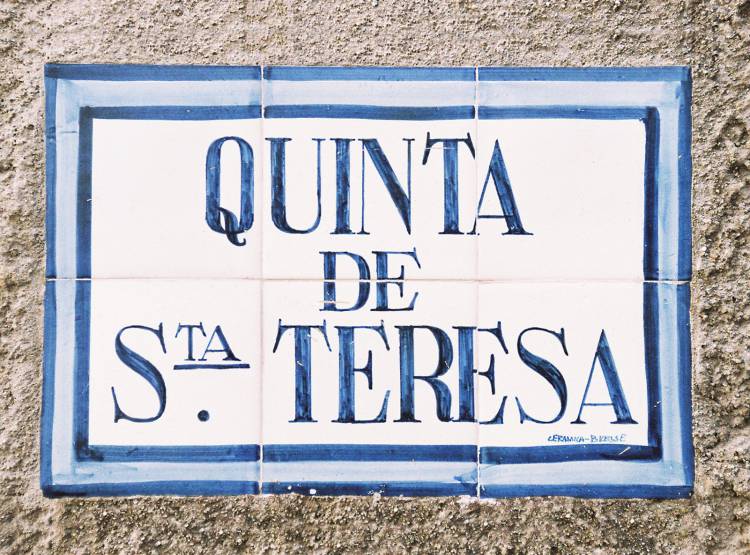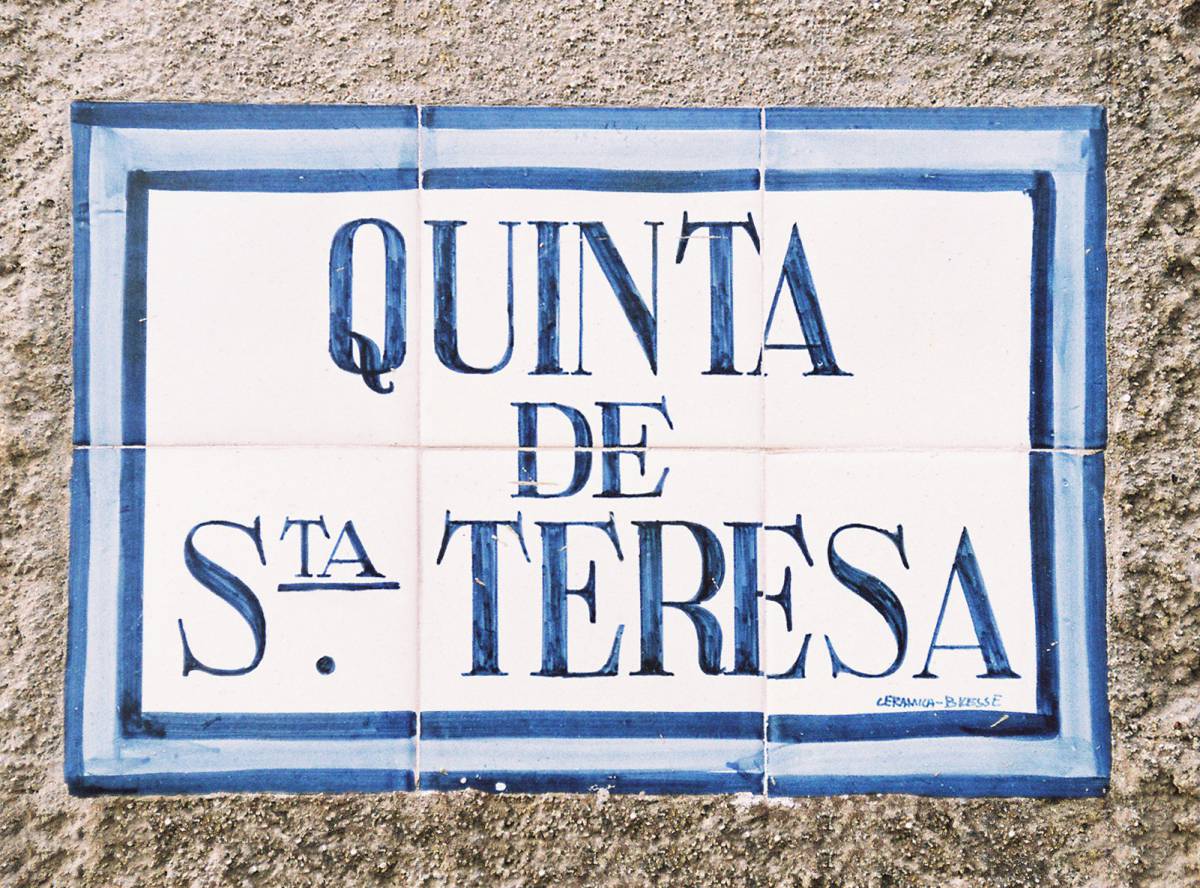 Penedo, Colares, Portugal, 2004–2007
Situated in the village of Penedo, 40km west of Lisbon, the site for this project is a series of terraced citrus groves and a farmhouse, with panoramic views from Sintra in the east through to the Atlantic Coast in the west. The farmhouse, converted into a family home, was part of a wider estate that had been in the family for a number of generations.
With thick walls, small openings and orientation away from the landscape, the farmhouse limits the ability to experience the essential qualities of the location. Our client, for some time had imagined taking the living away from the house, and occupying the terrace, so that all living occurred within the landscape, and the farmhouse for sleeping and guests.
The project involves replacing the existing terrace wall with new 50 metre insulated rammed concrete that utilises recycled material from the site. The terrace, gently sloping away from the house, is surfaced with thick sleeper like staves, set in sand and local gravel. A glazed gallery runs from the farmhouse to a new pavilion, an open living area with dual aspect towards Sintra and back to the farmhouse. Behind the new wall and beneath the upper terrace, a vaulted dining space, kitchen and family area are top lit with retractable roofs. Discreet connections are made between the two terrace levels, and a swimming pool is set between the pavilion and farmhouse. The addition, part of an ongoing process to reassess the property, creates a new way of living within this built and natural landscape.
Assistants

Sofia Ferreira
Malcolm Thorpe
Scott Laws
Nick lerodiaconou

Photography

Russell Jones