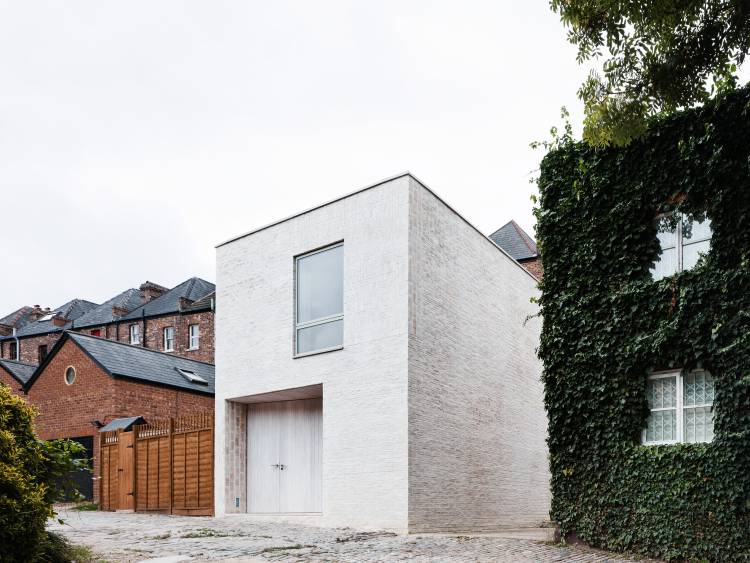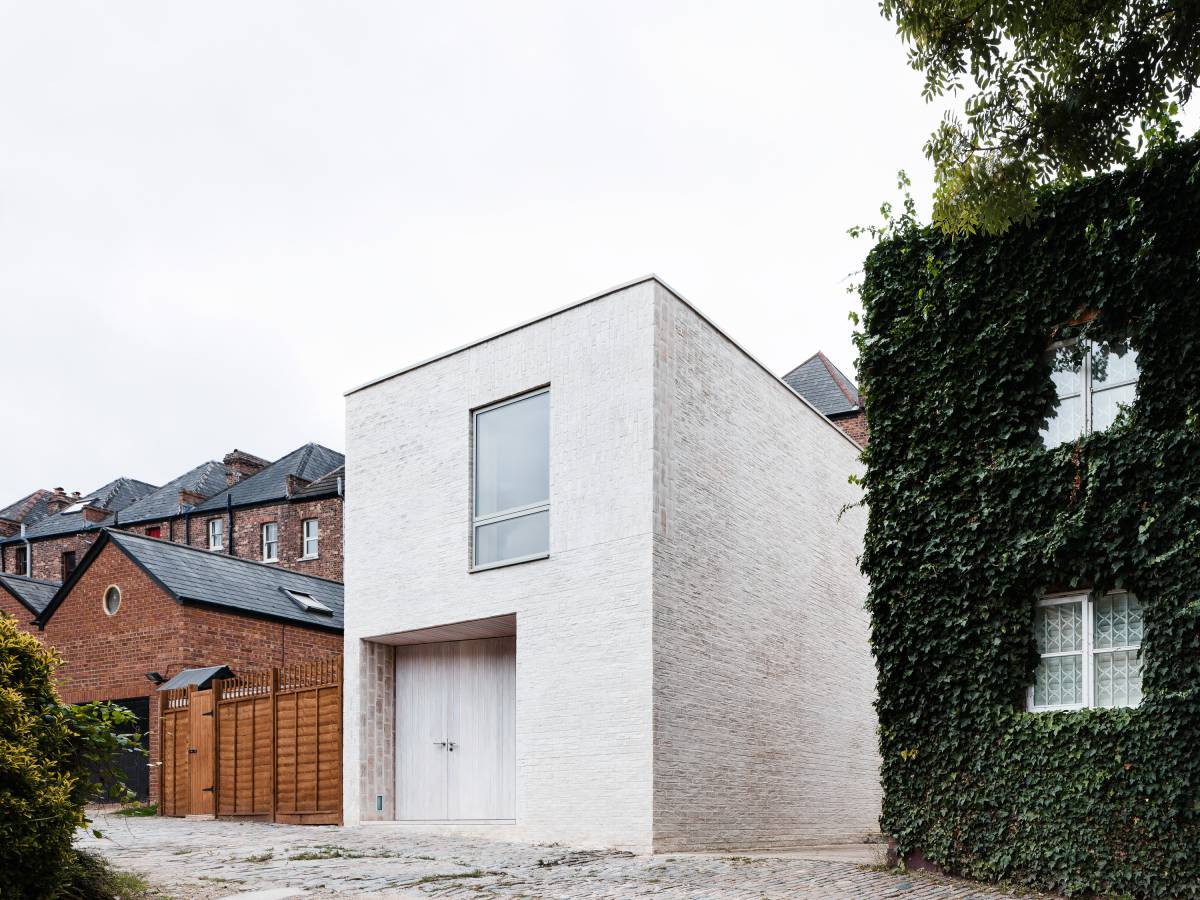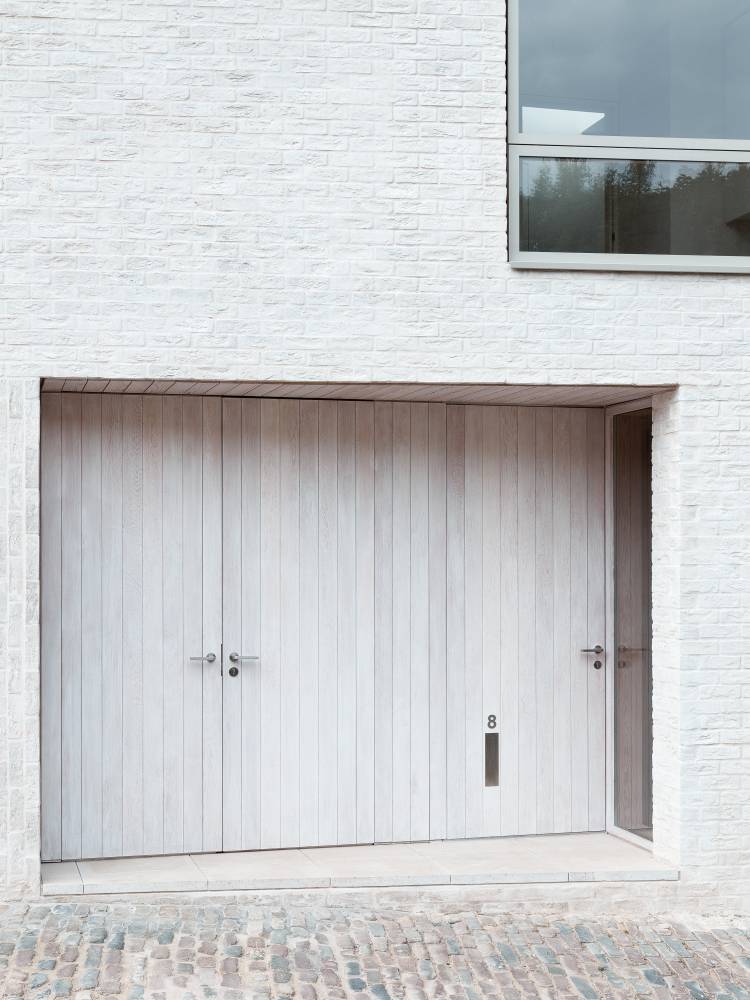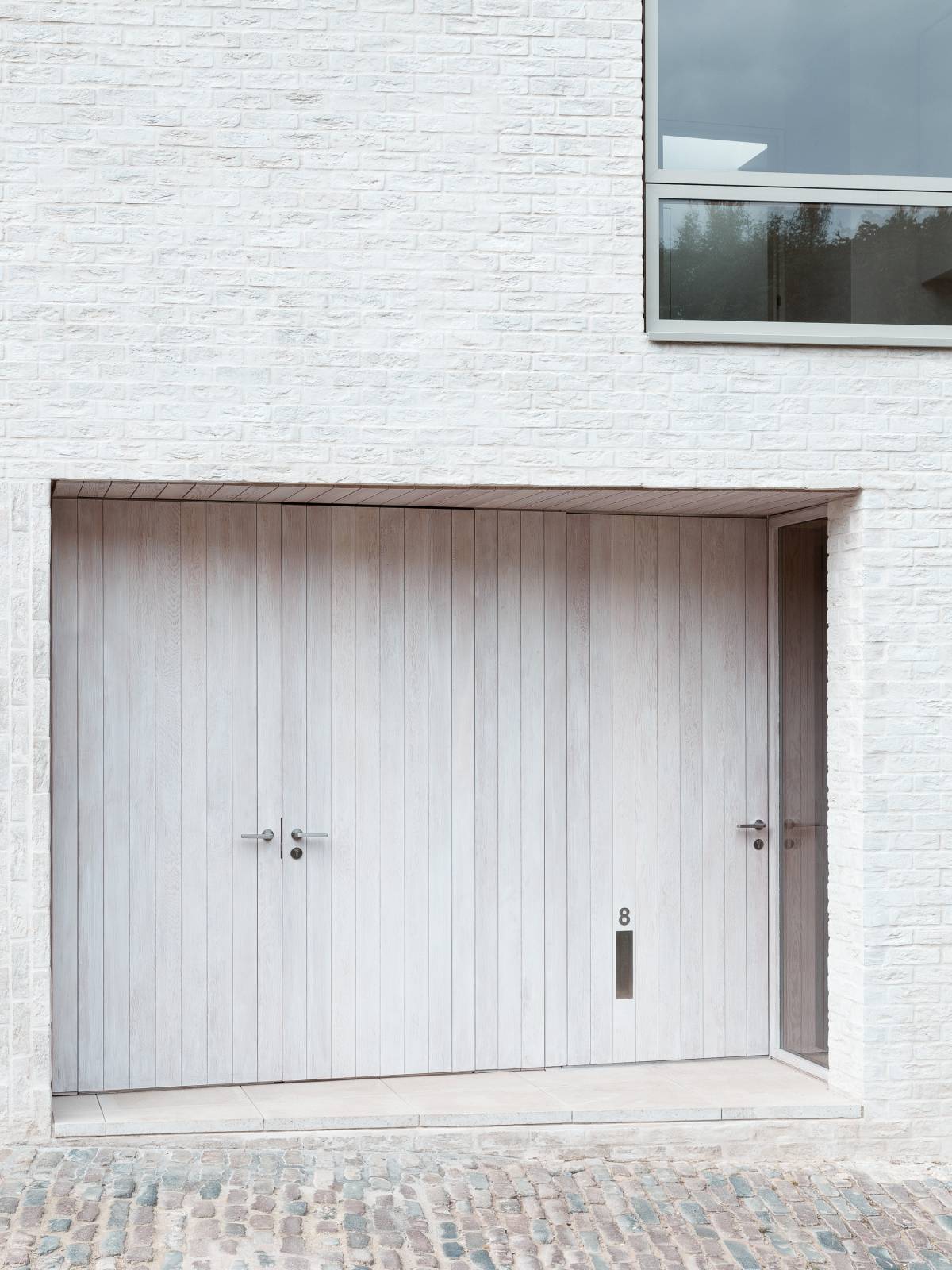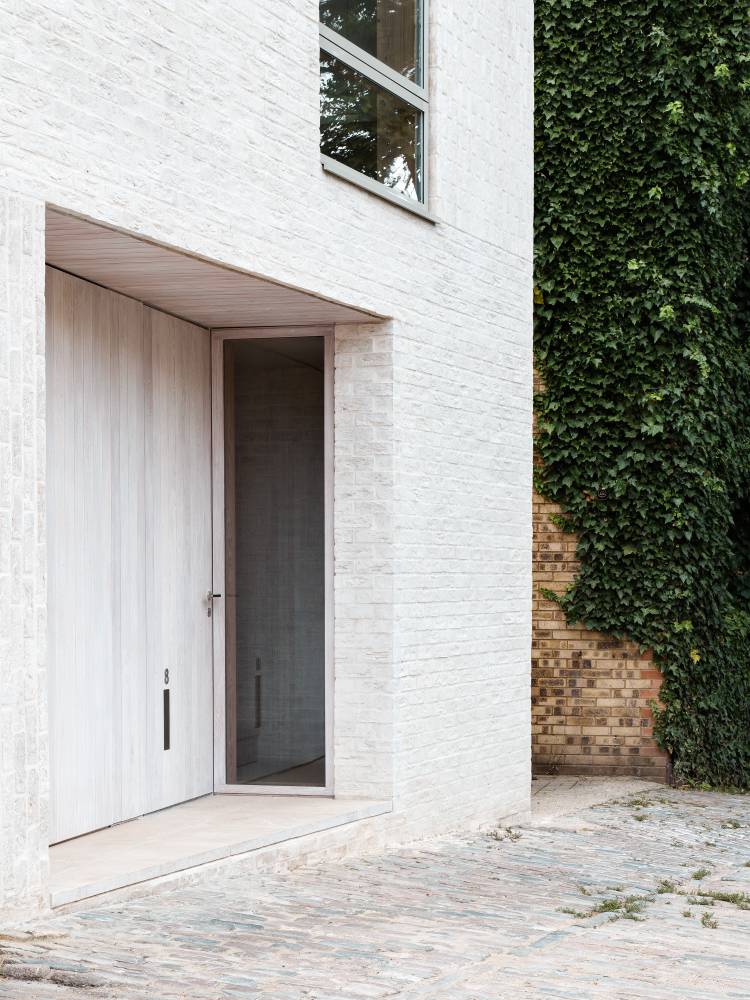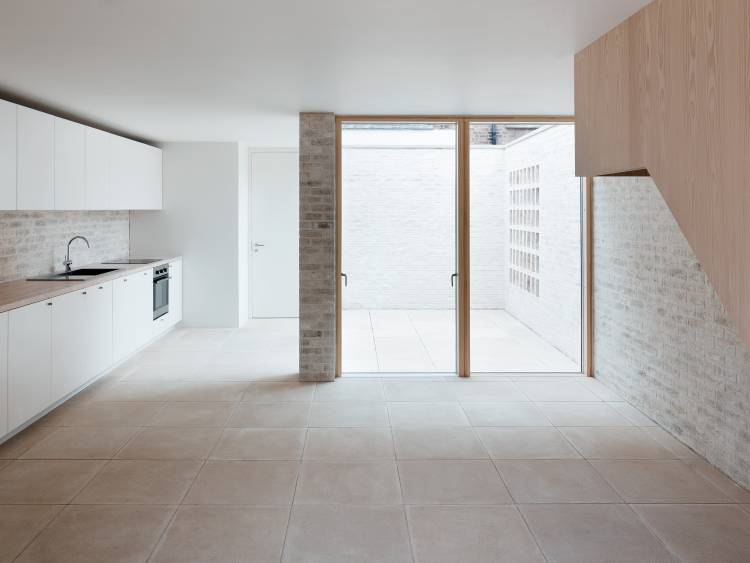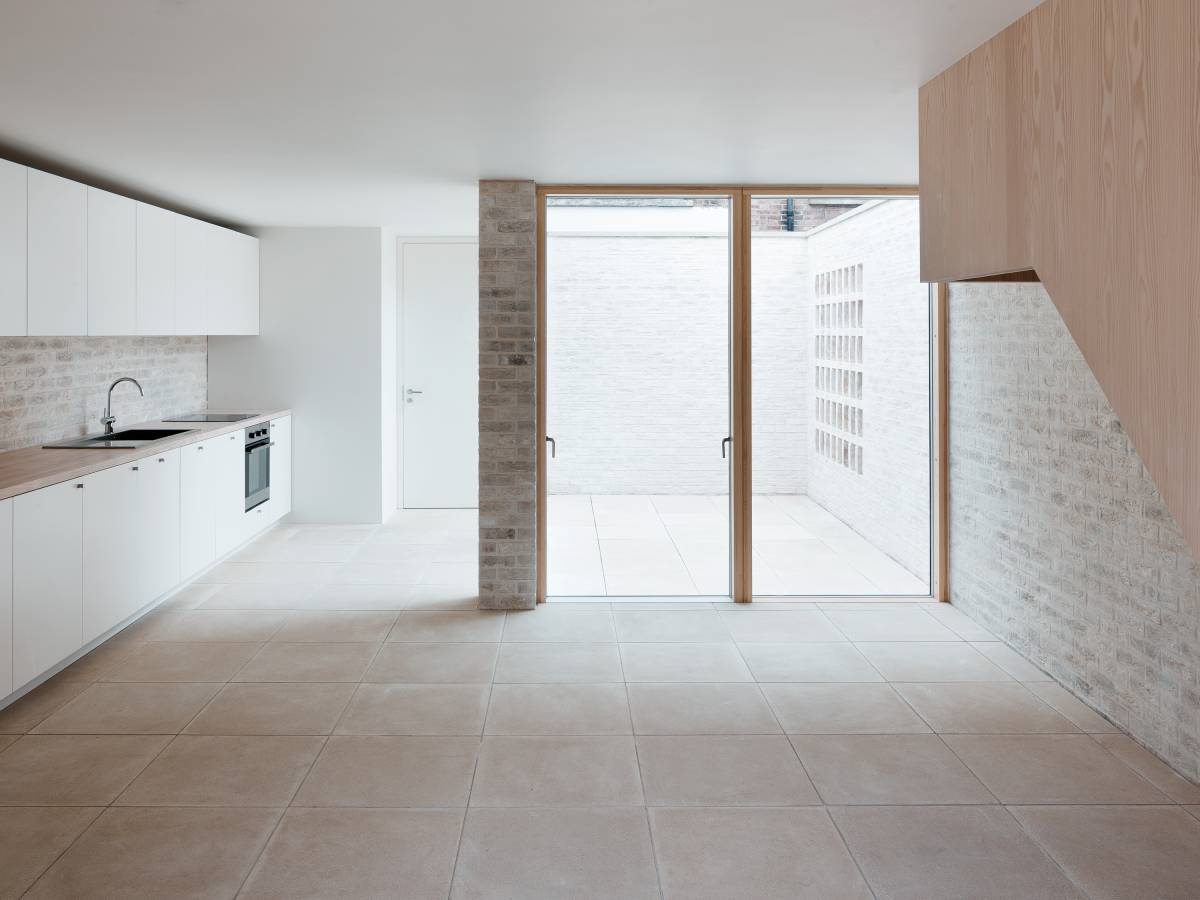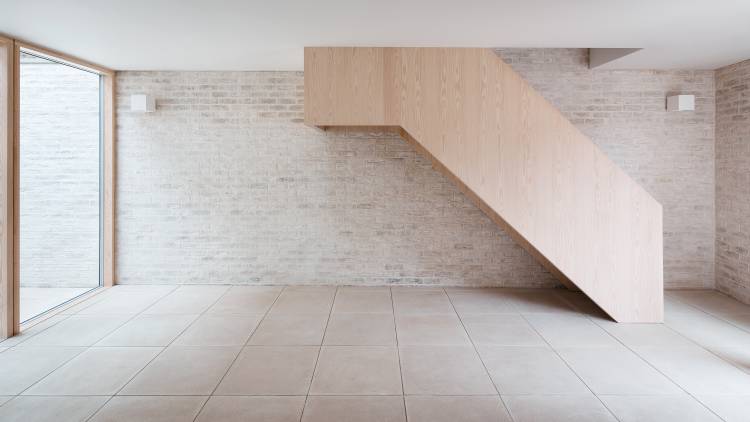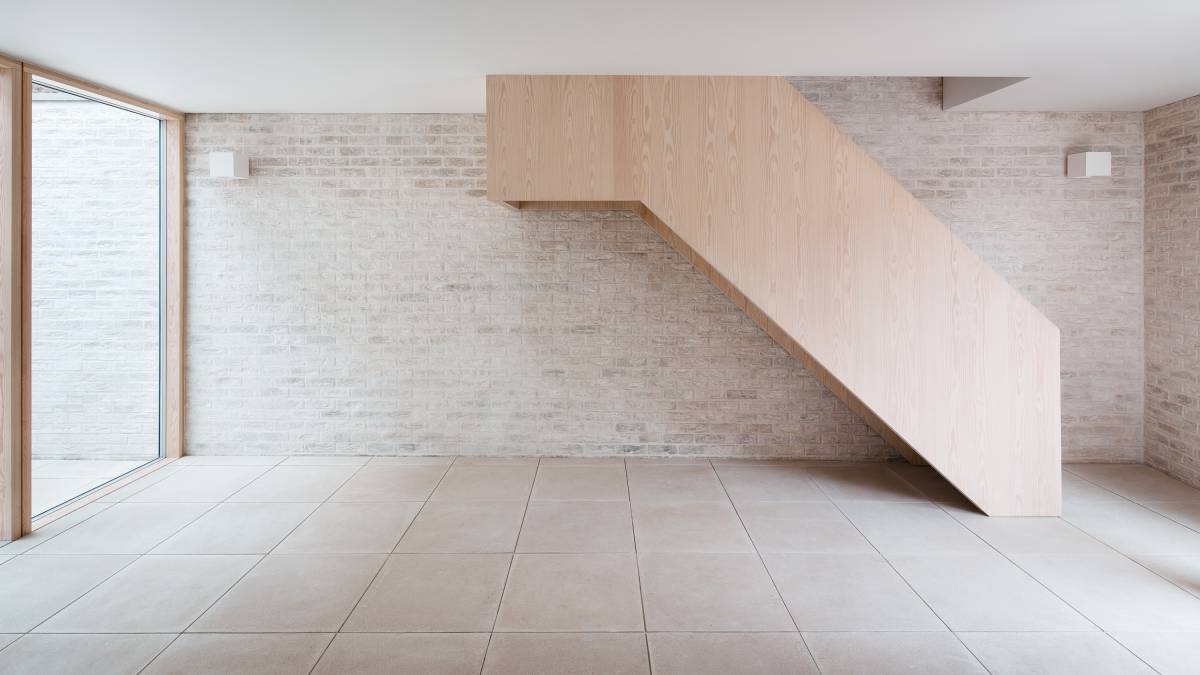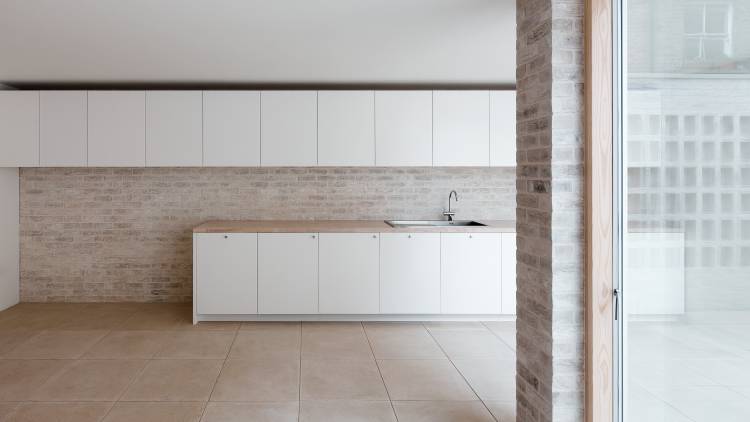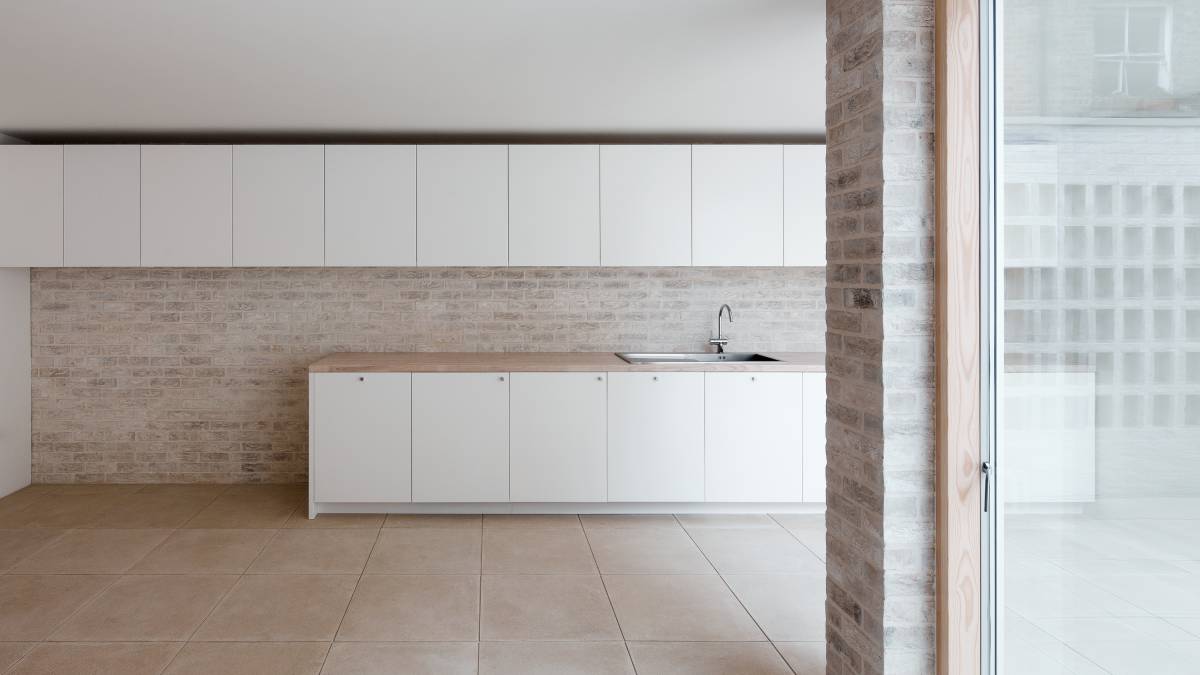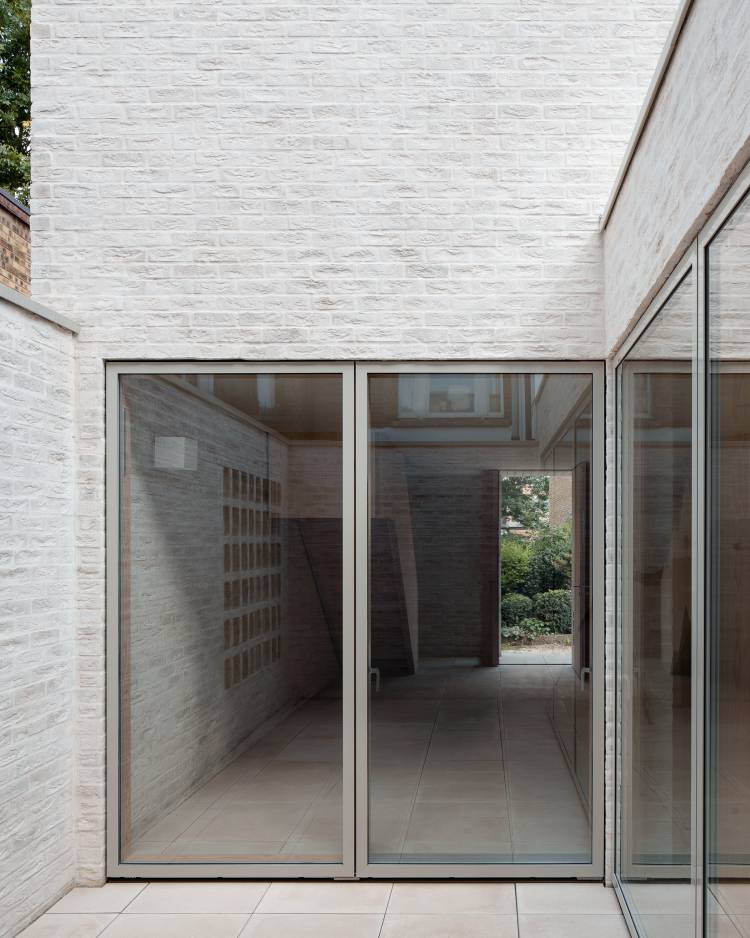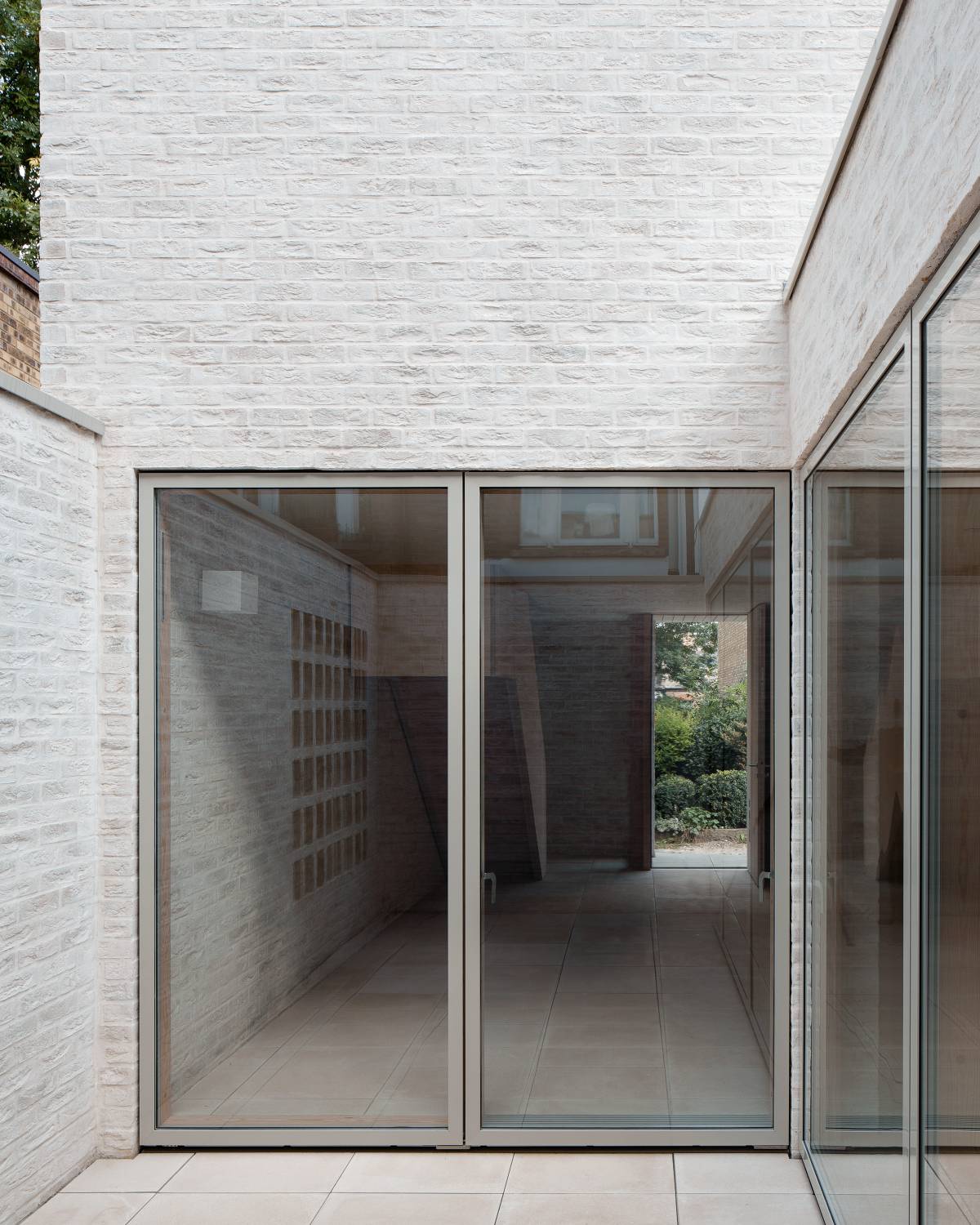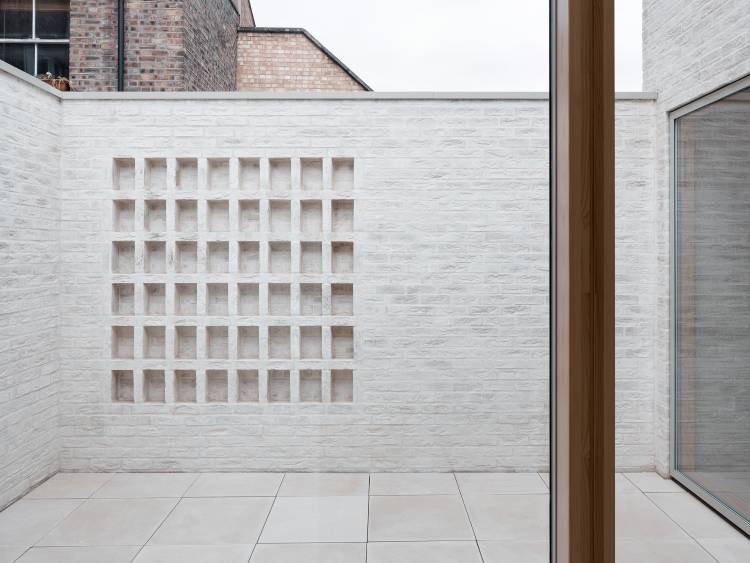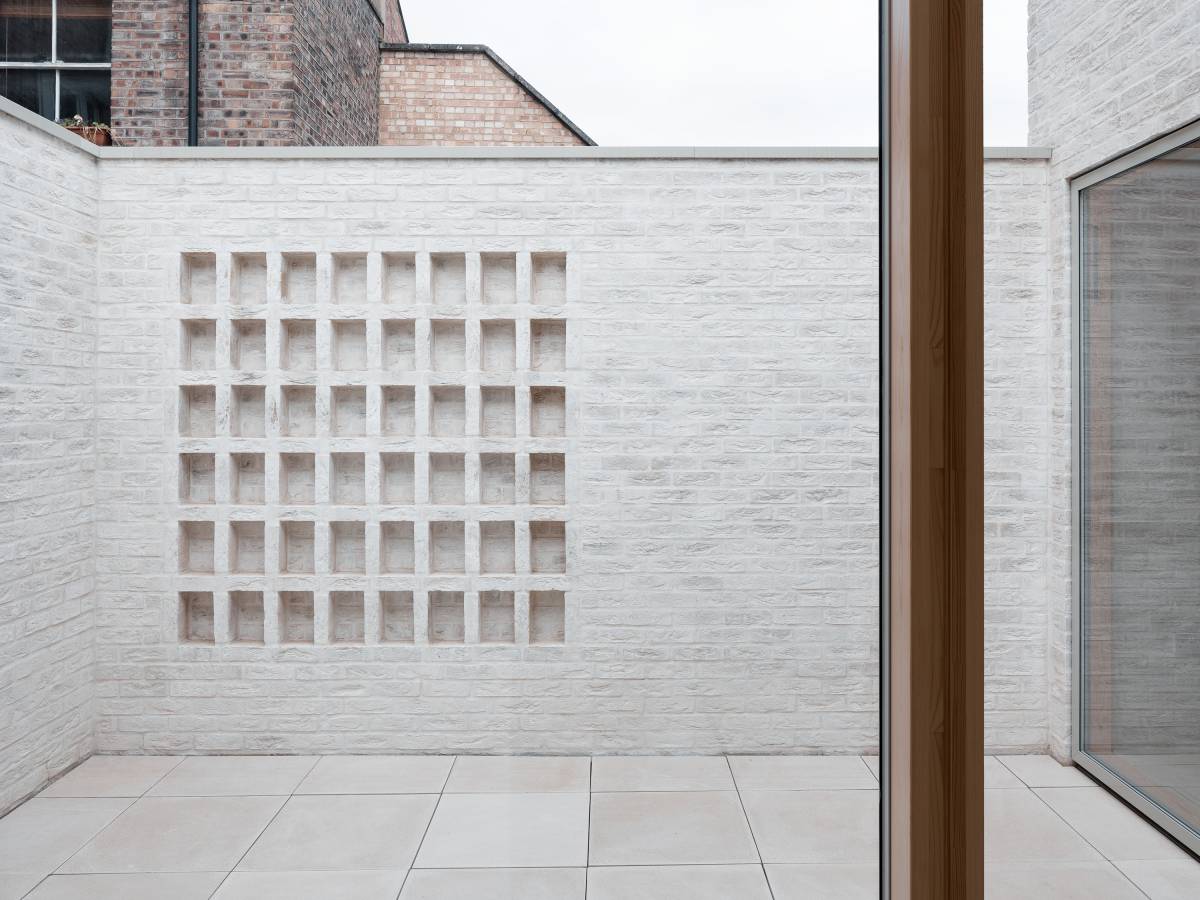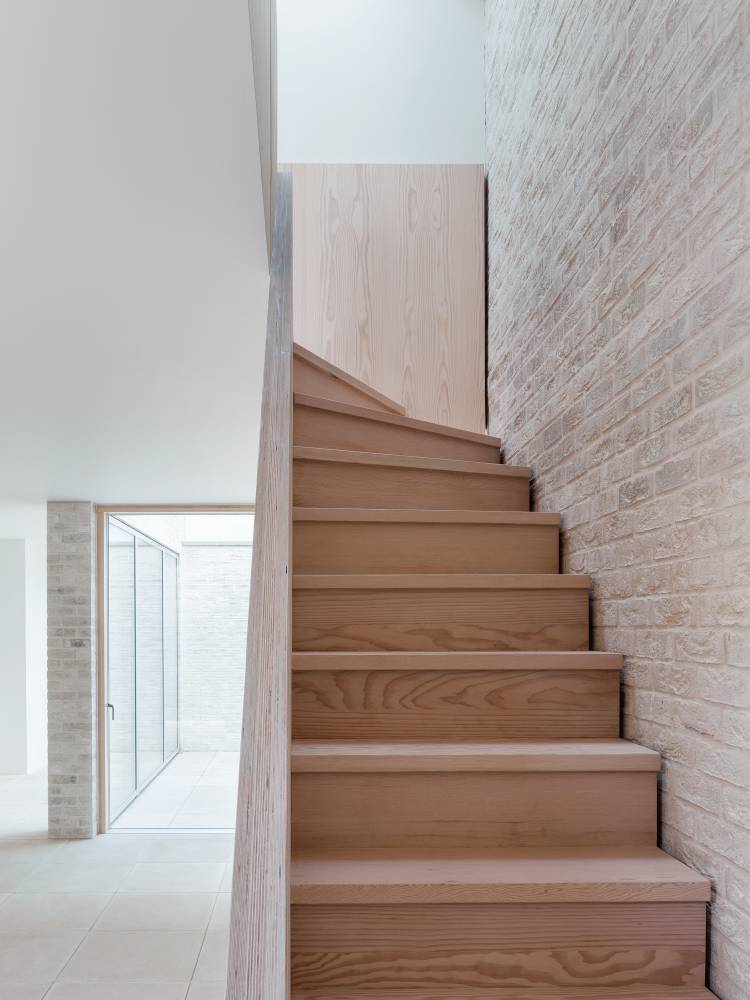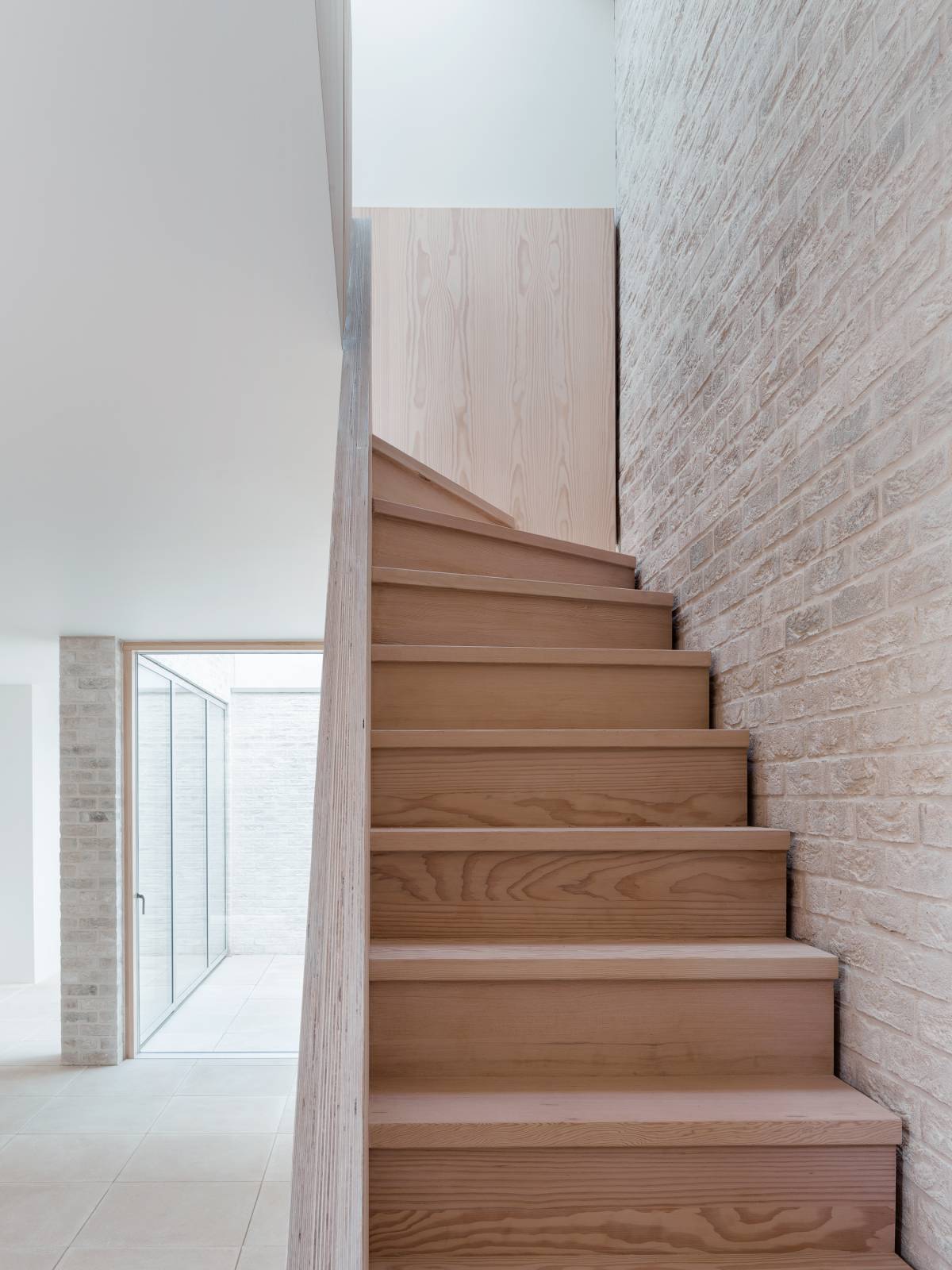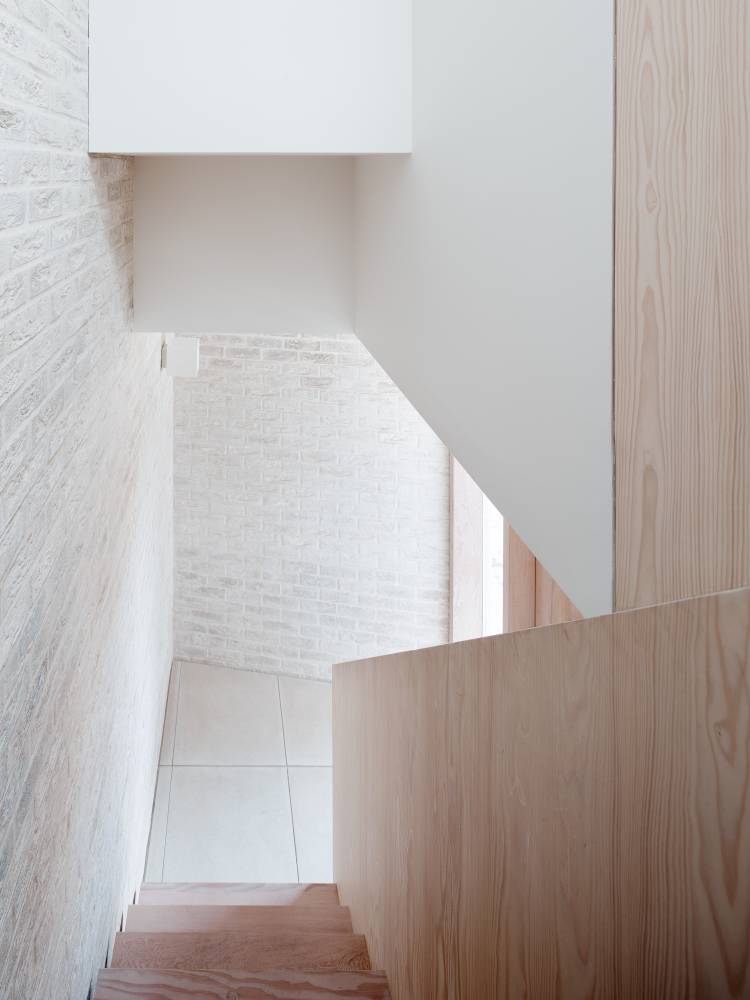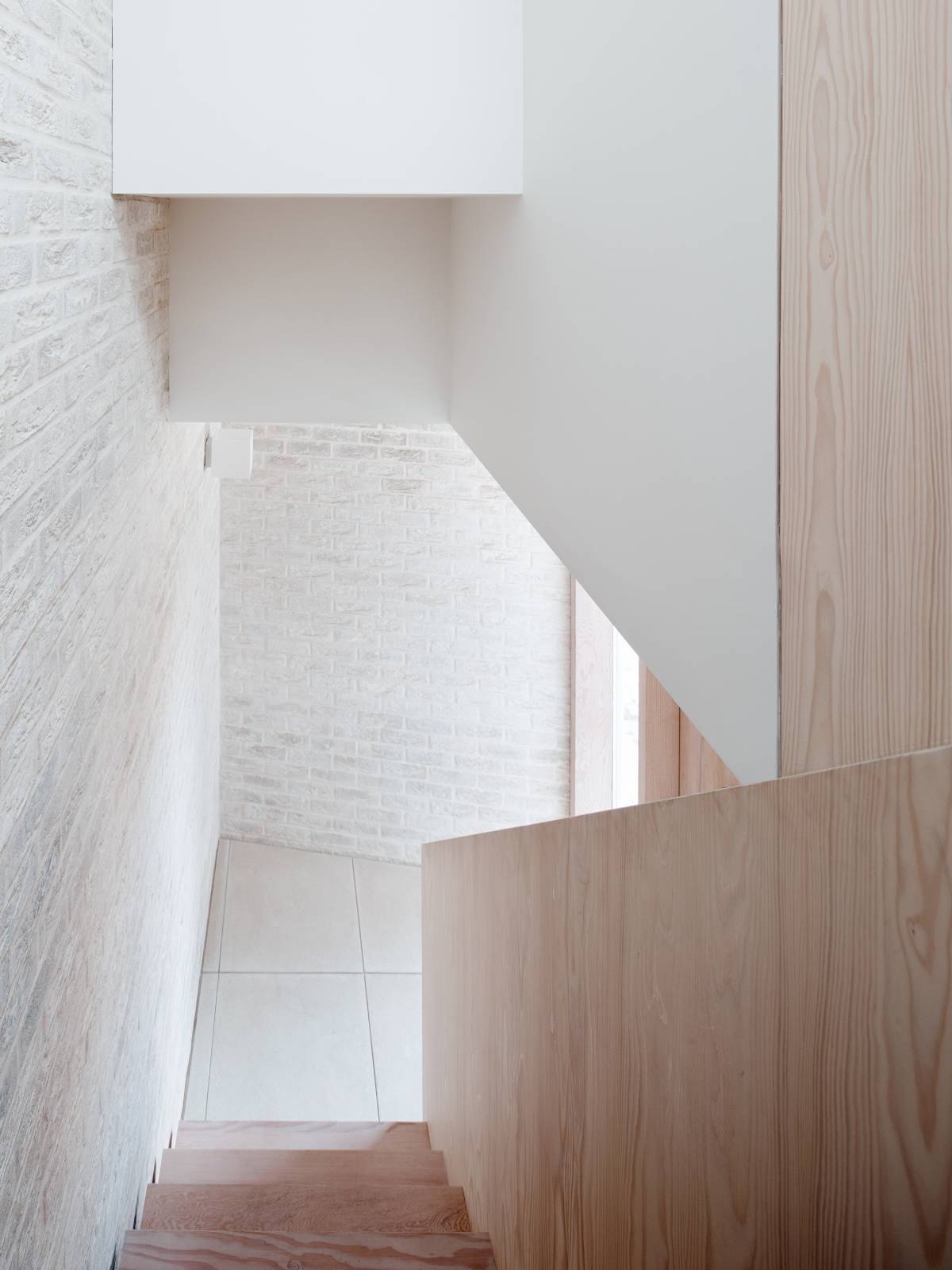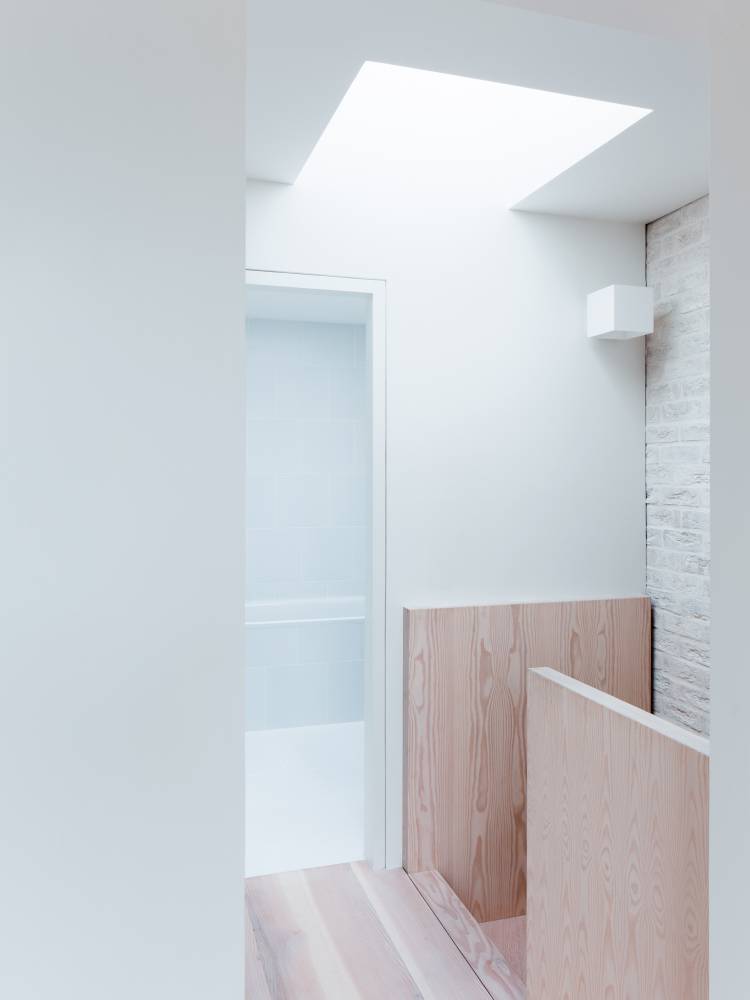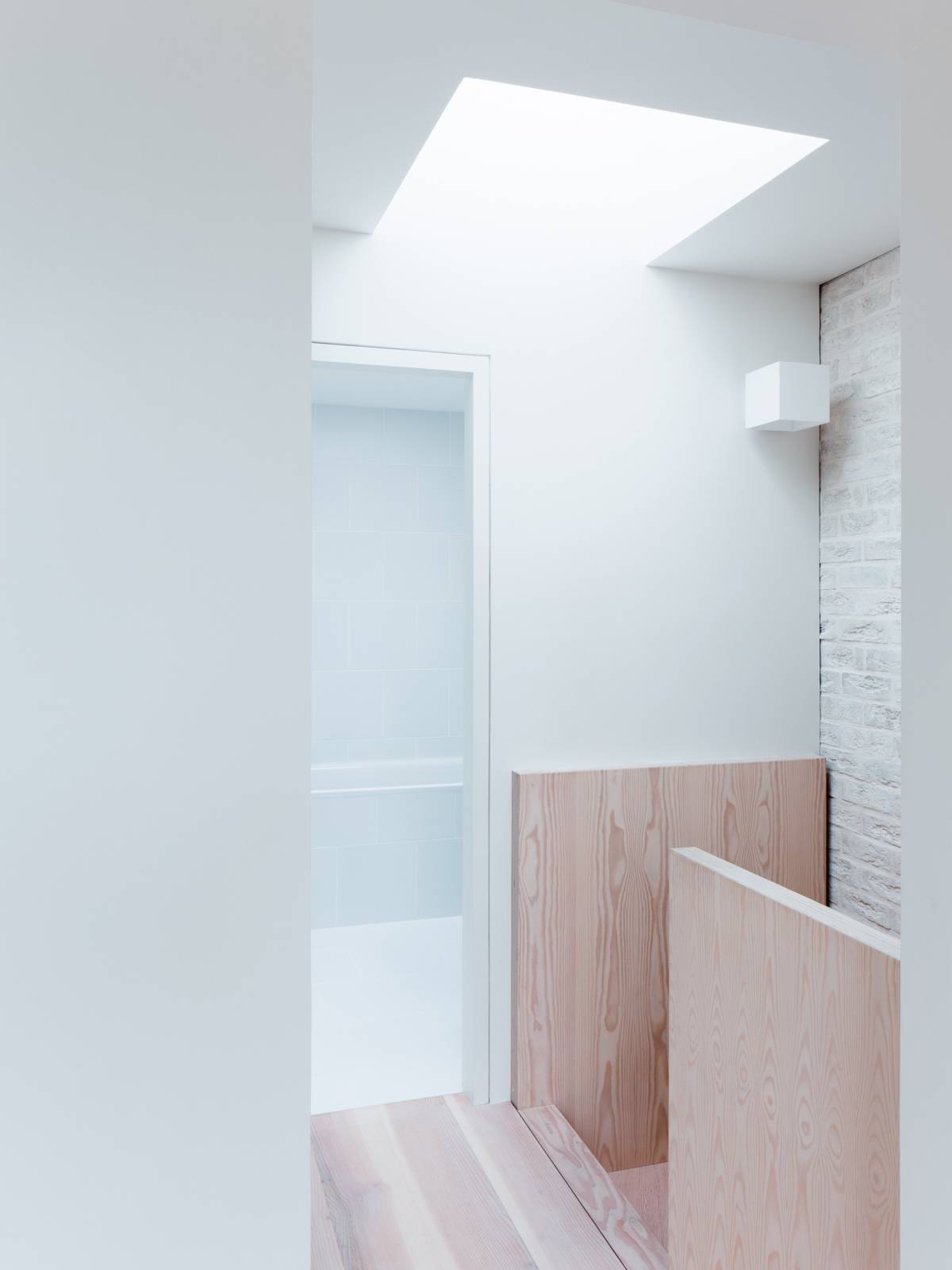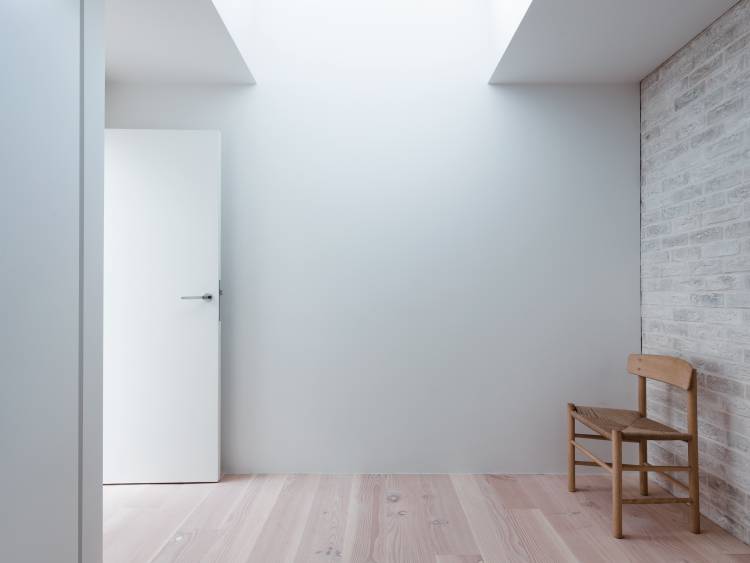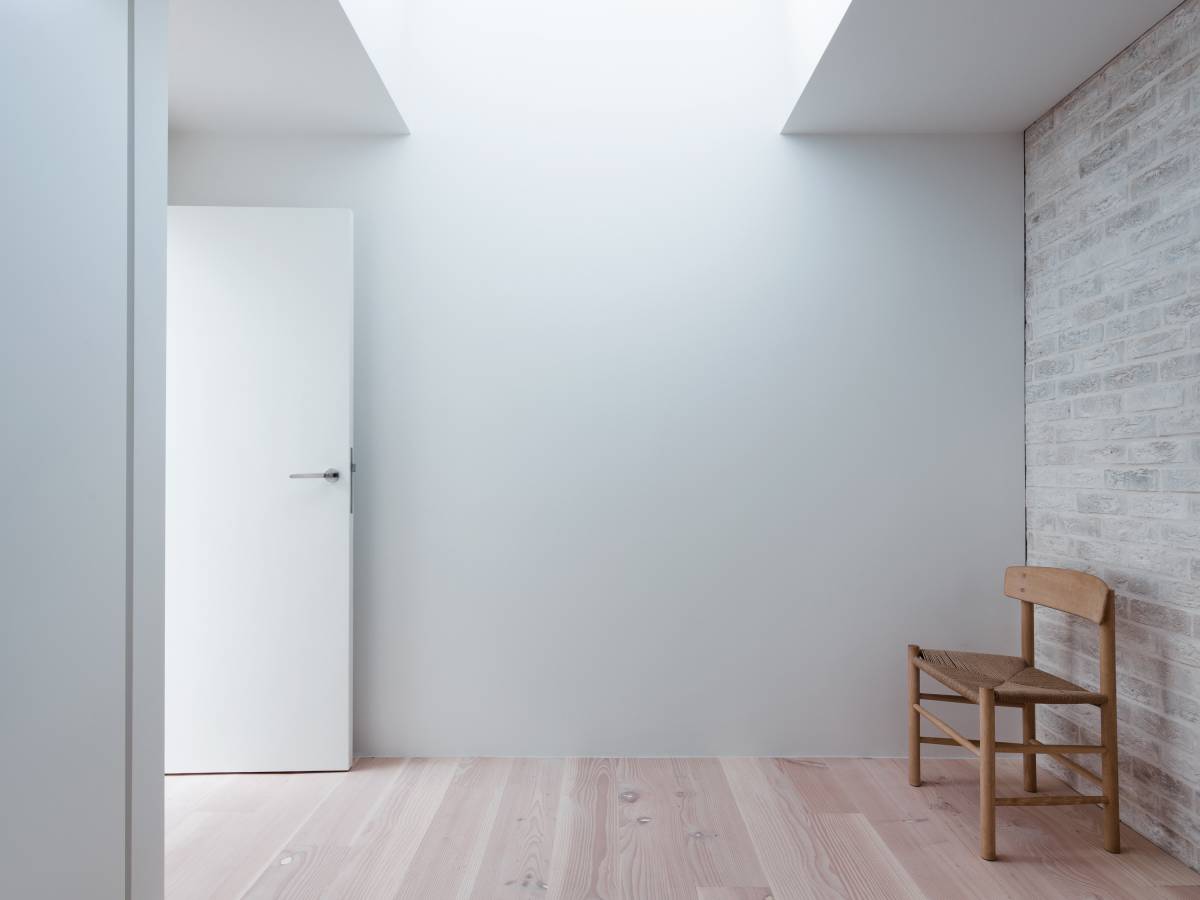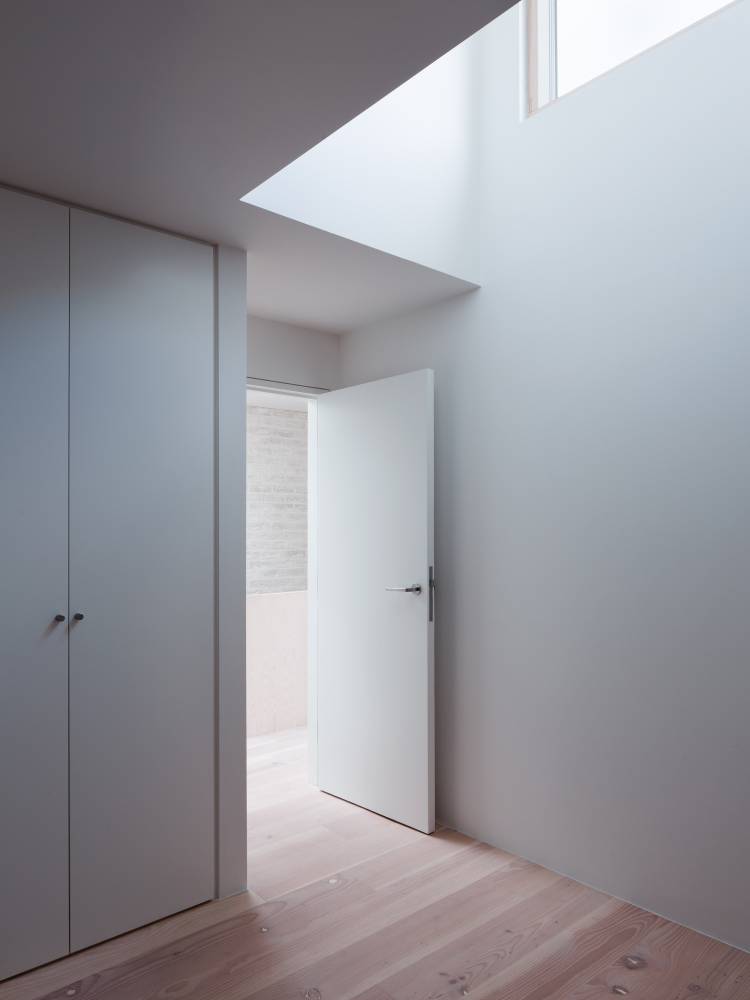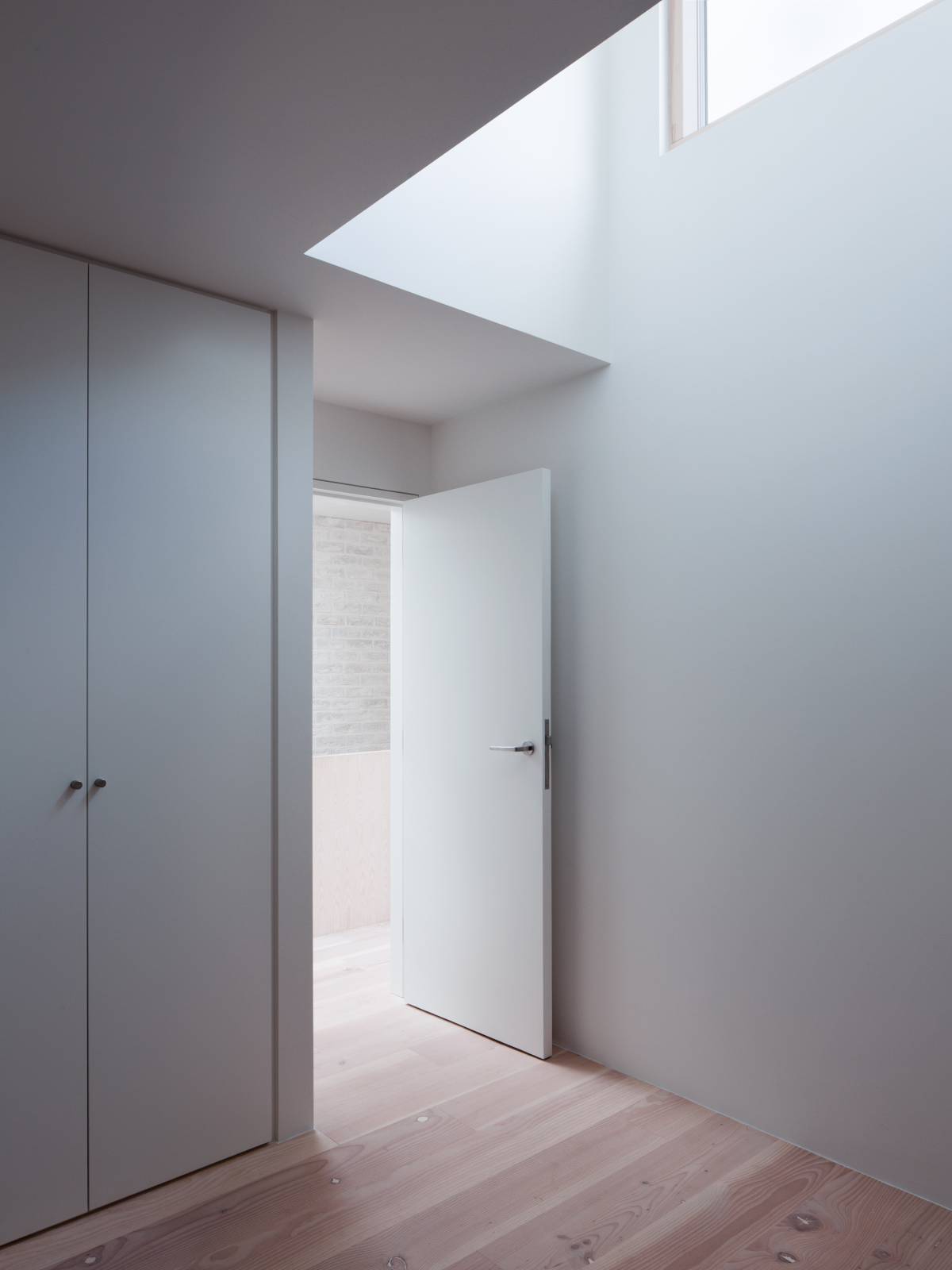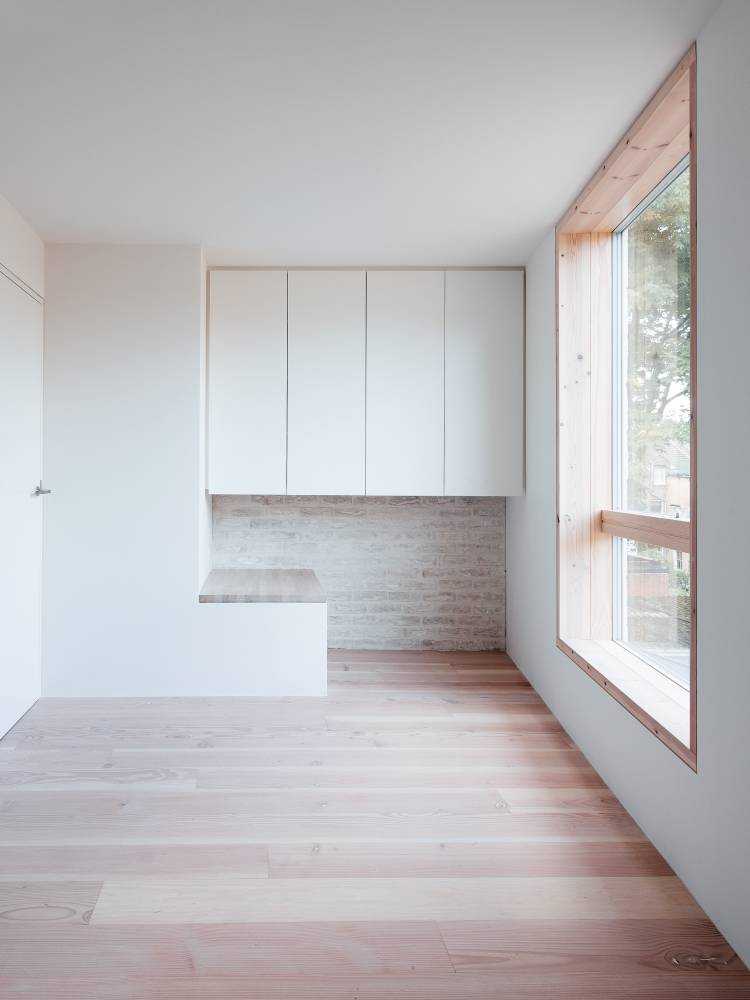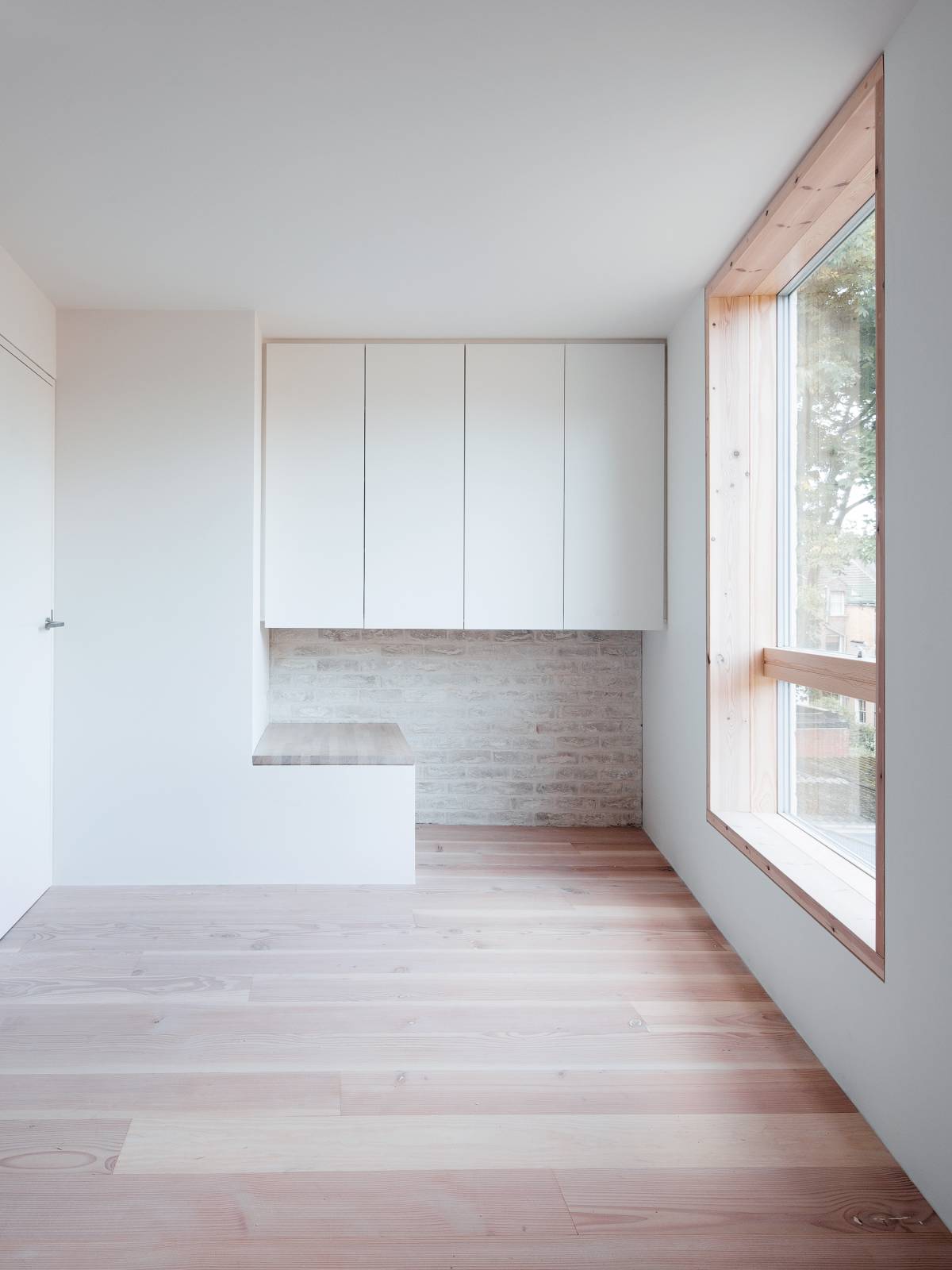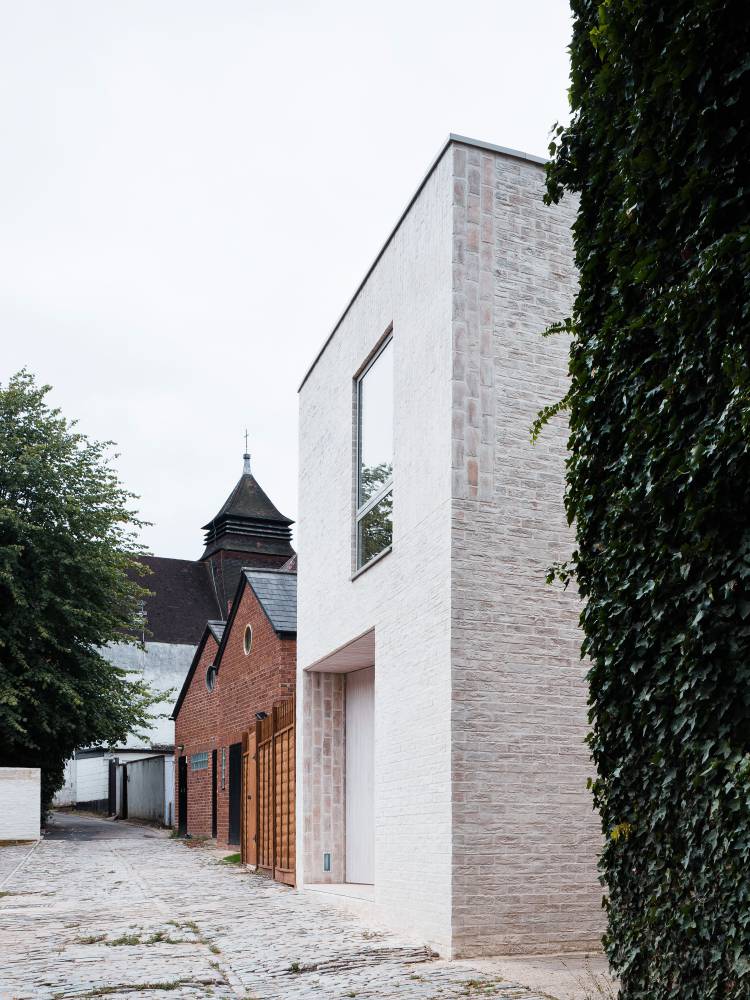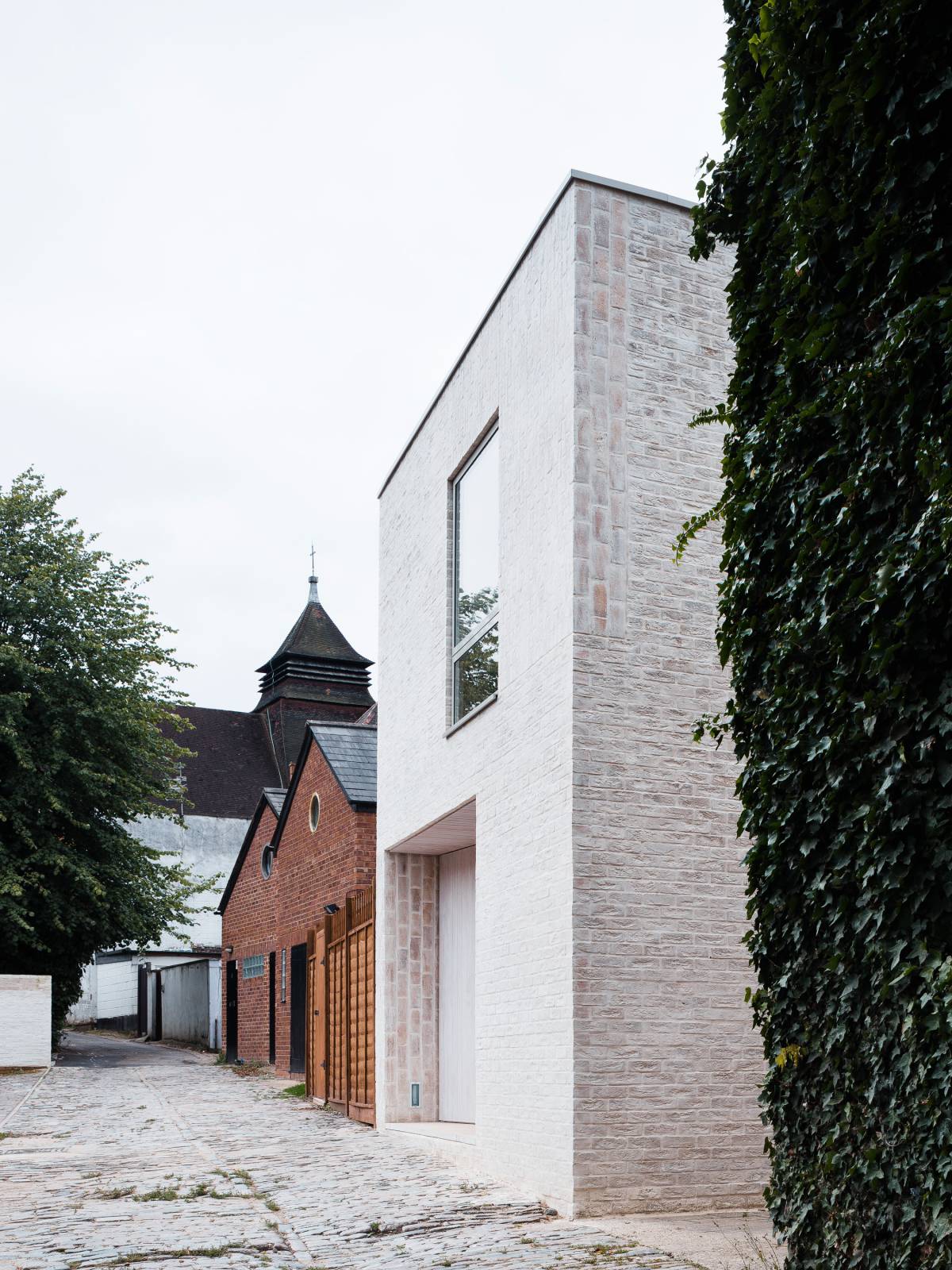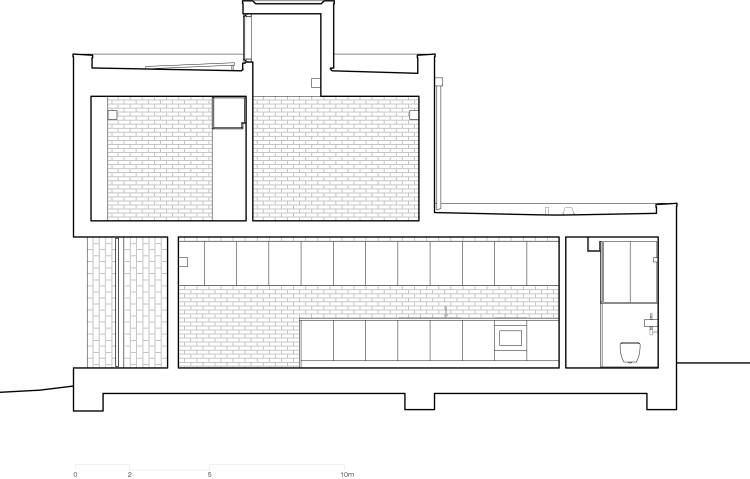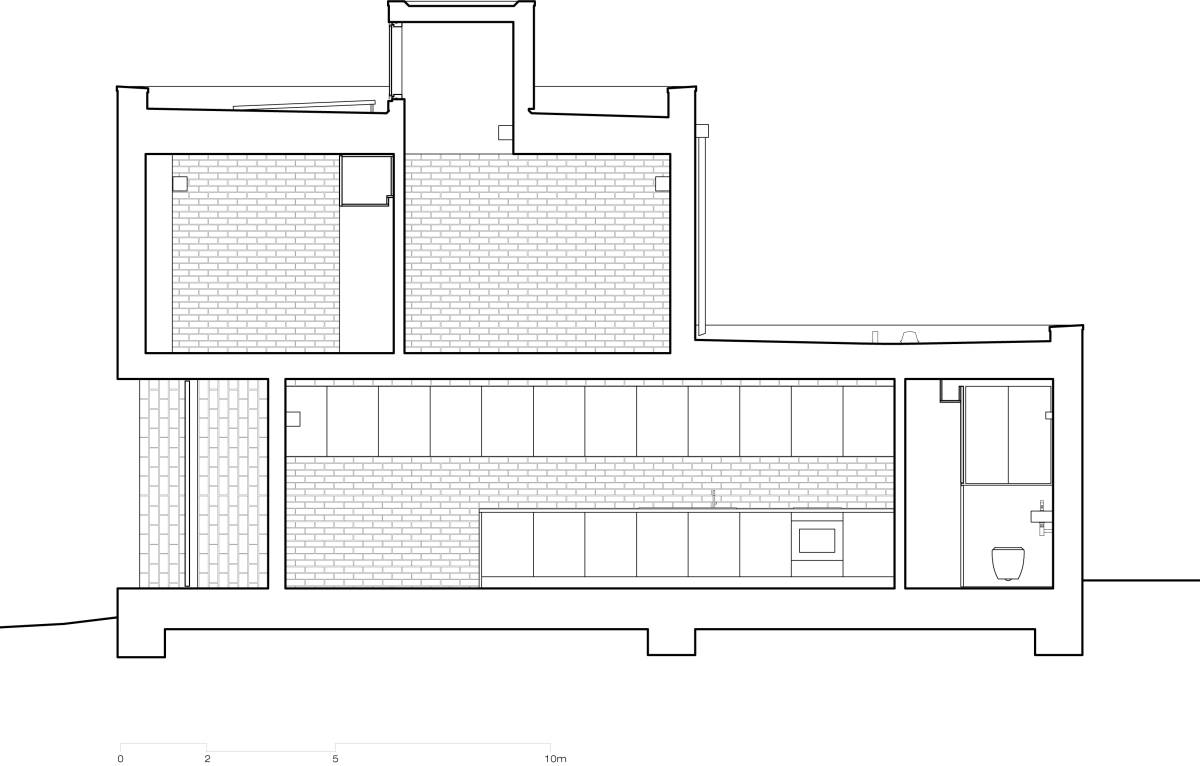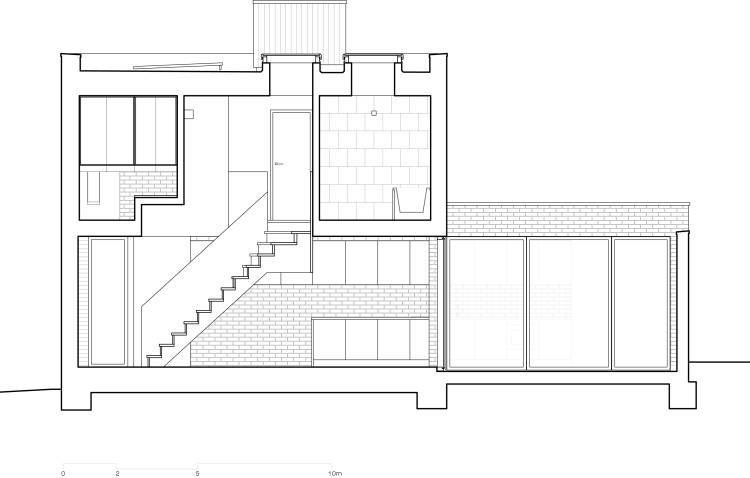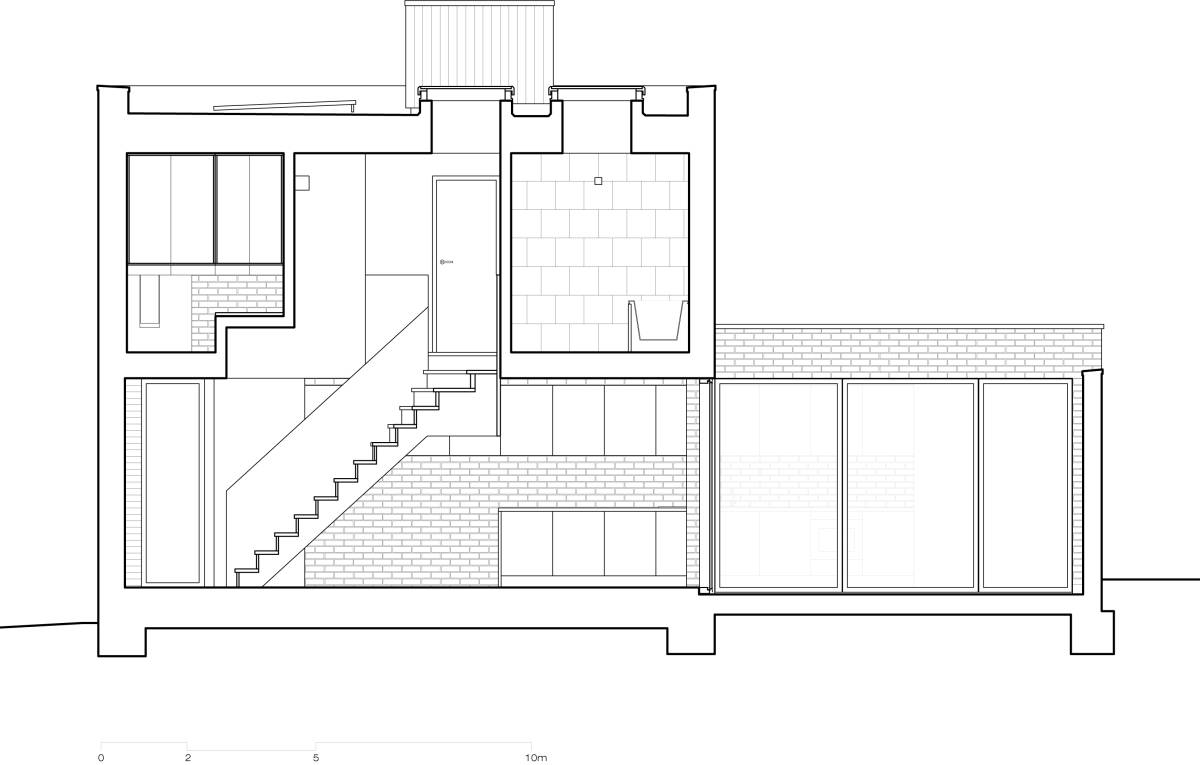 Highgate, London, United Kingdom, 2013–2016
Located on land behind a listed 5 storey terrace, the site for this project was formerly occupied by a disused garage and derelict garden. This compact two storey, two-bedroom brick home faces onto a quiet cobbled mews amongst a patchwork of rear fenced off gardens, garages, mews houses and ad-hoc out buildings.
Challenged by a constrained site overlooked by neighbours from all sides, the 68 m2 house with enclosed courtyard, although compact and inward looking, is washed with light and feels spacious and calm. The new home relinquishes its backland history and aspires to be part of a future secluded residential enclave.
The simple design and crafted use of few materials creates the essential quality and atmosphere of the project. All load bearing exterior and interior walls are made from a pale brick and mortar blended with white cement, lime and washed river sand. The ground floor has been laid with precast concrete paving stones, and douglas fir finished with white oil is used for joinery and flooring.
Solidity provides thermal mass and enhanced acoustics, and underfloor heating is incorporated throughout. A photovoltaic array and rainwater harvesting system assist in minimising running costs.
Assistants

Ross Tredget
Nick Vullings
Hannah Guy

Contractor

D. F. Keane

Structural Engineer

Techniker
Matthew Wells

Photography

Rory Gardiner