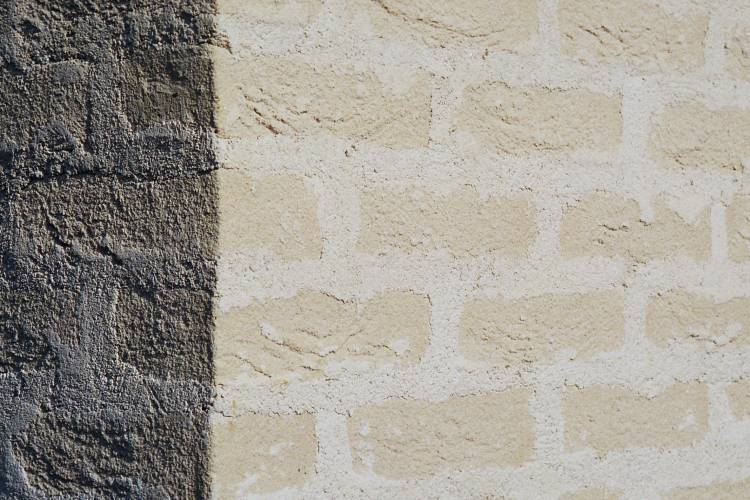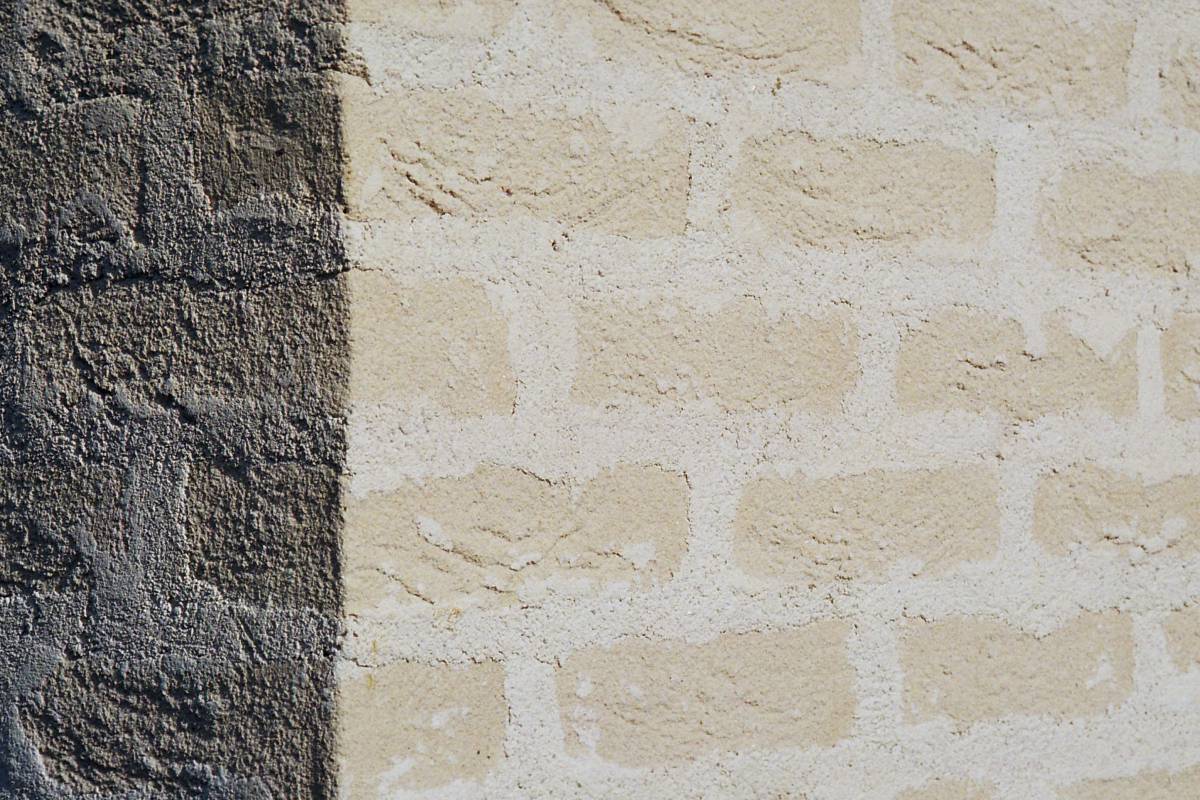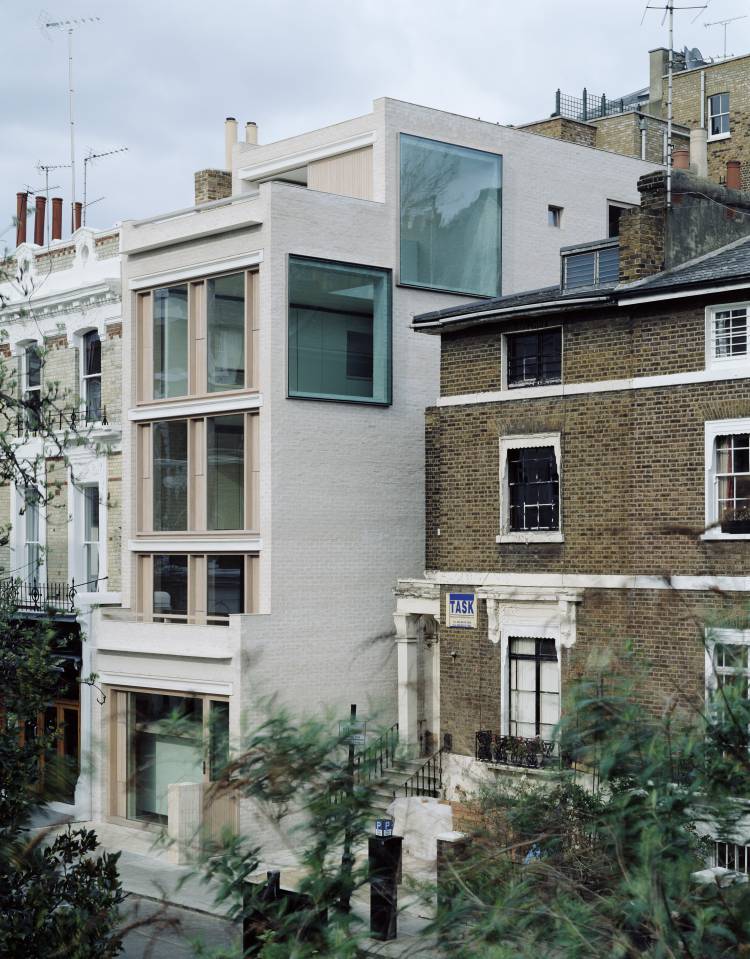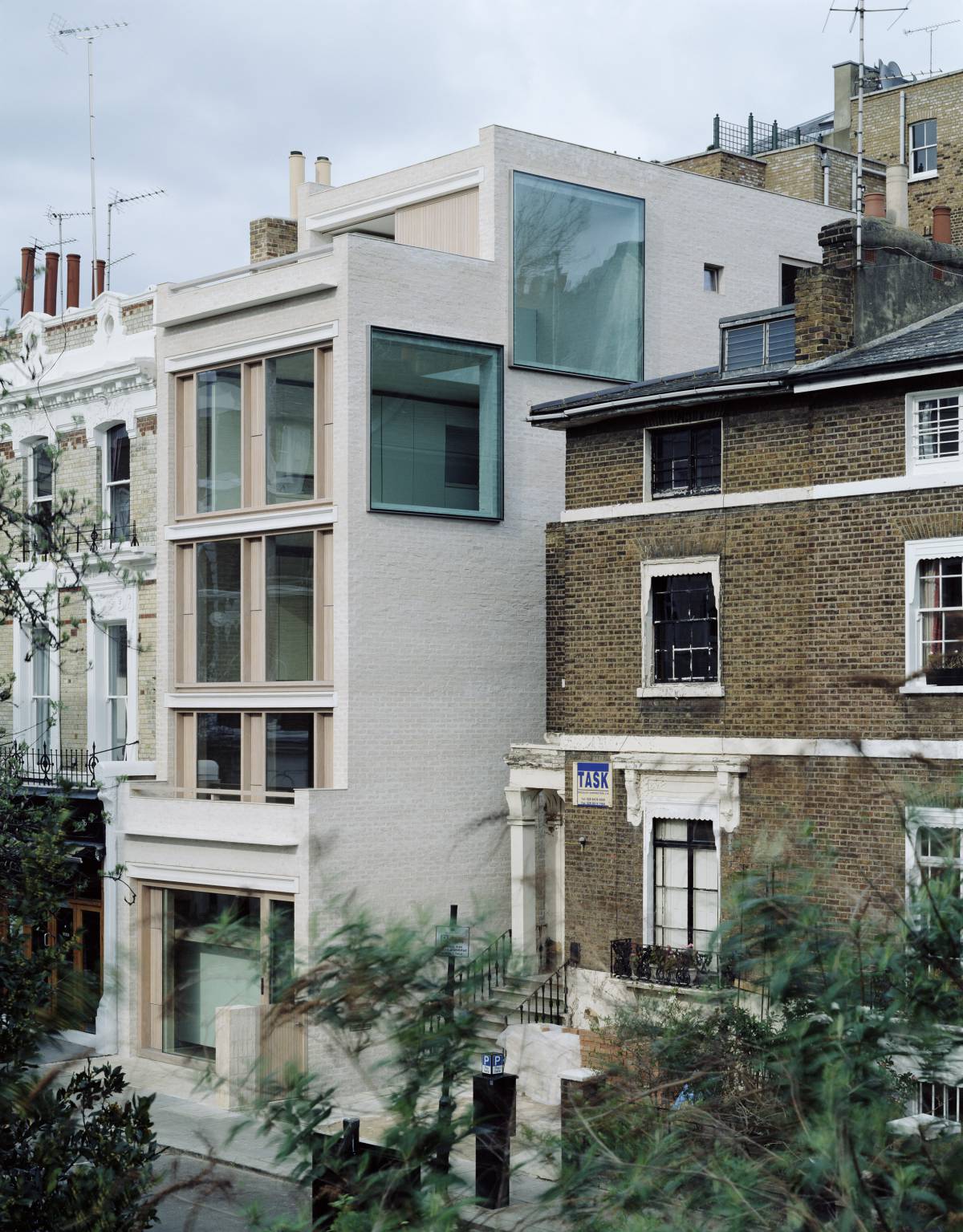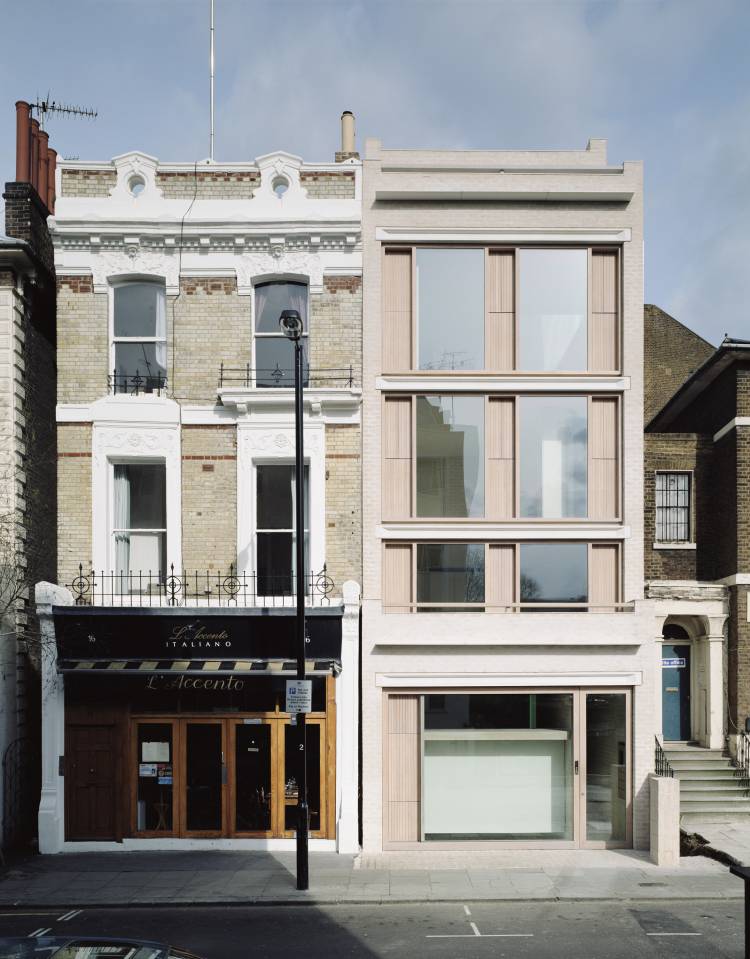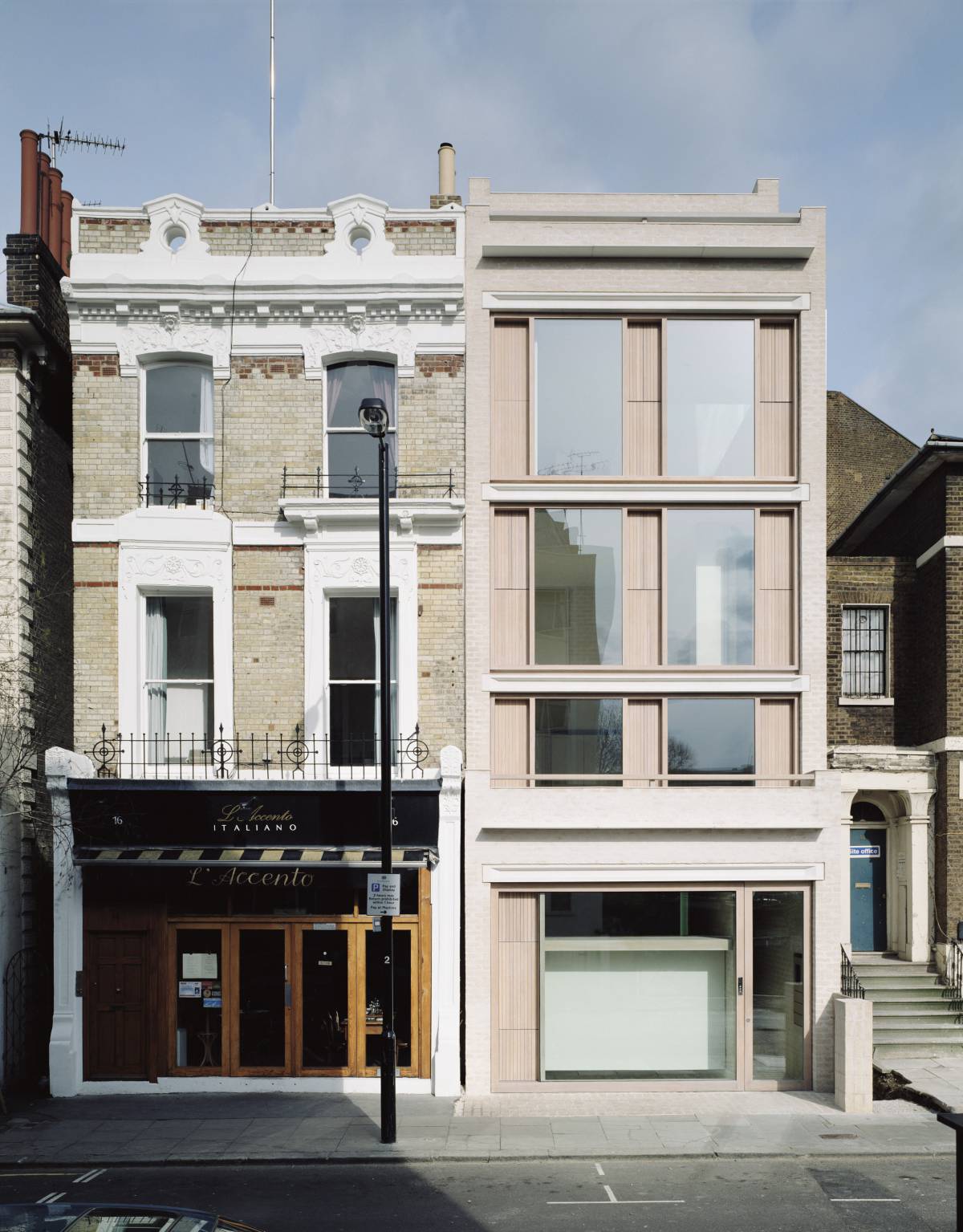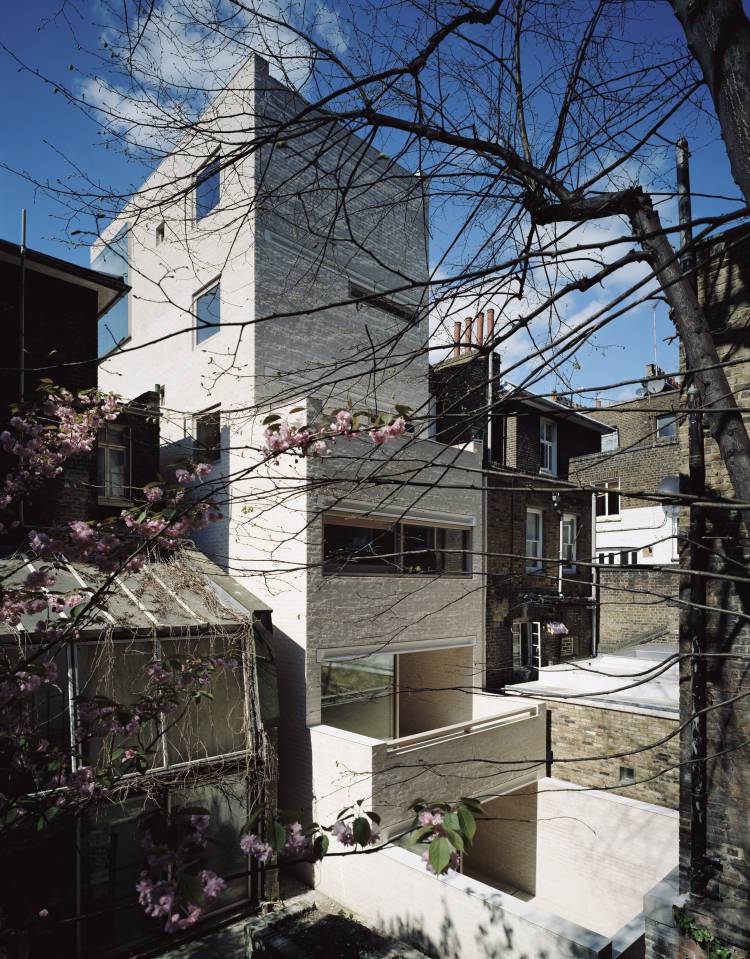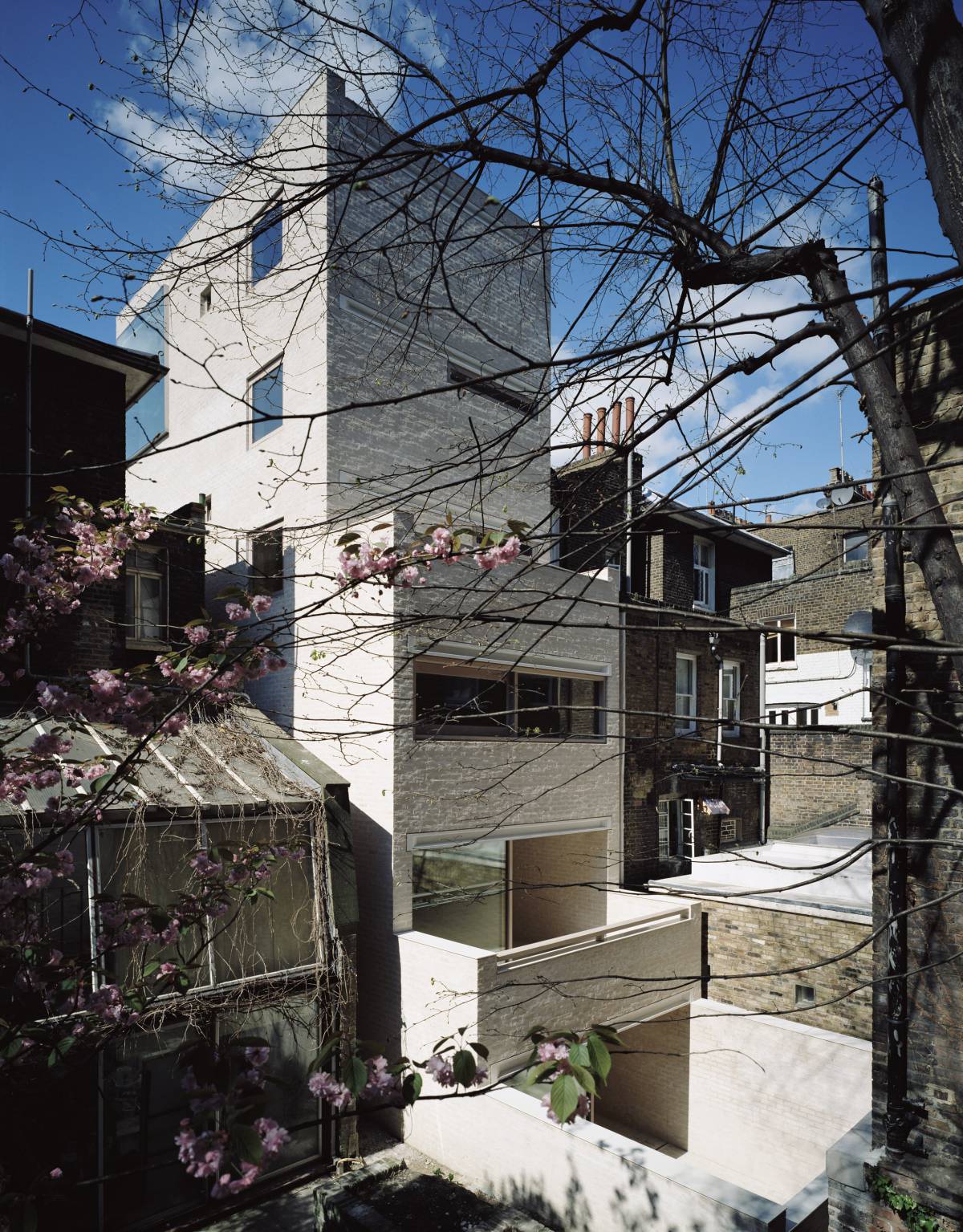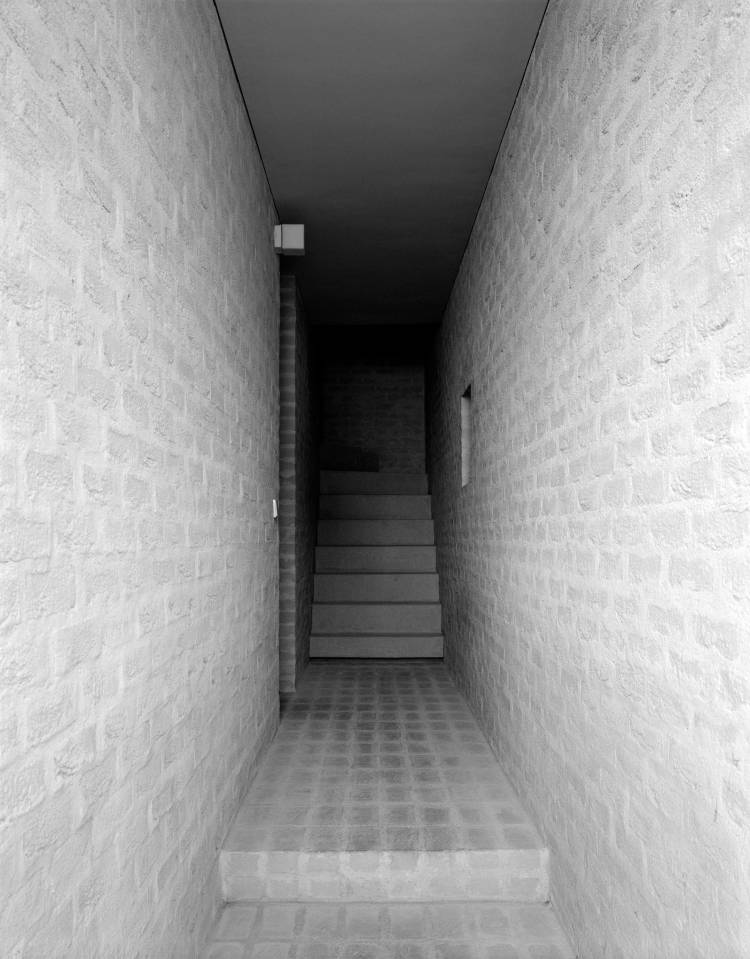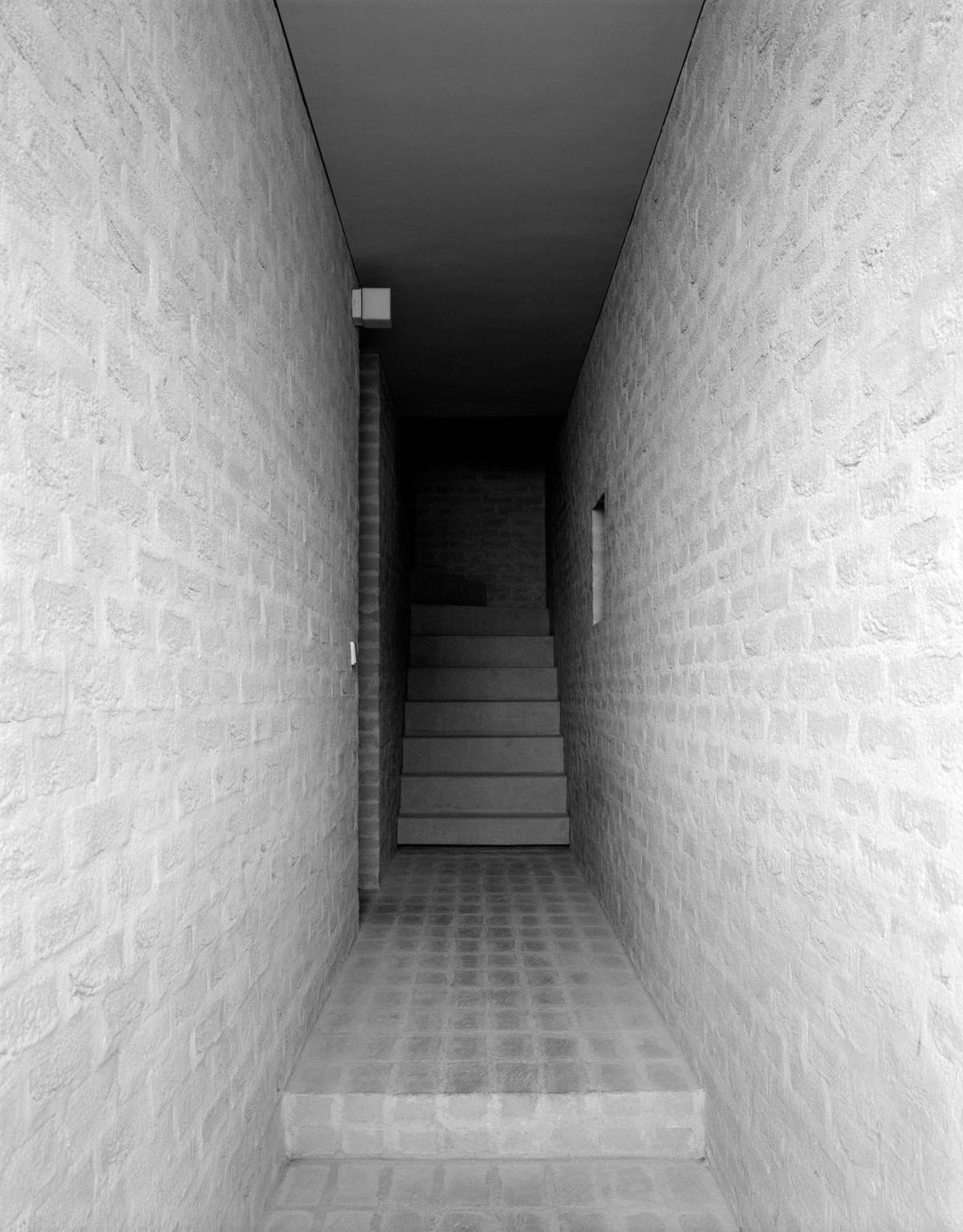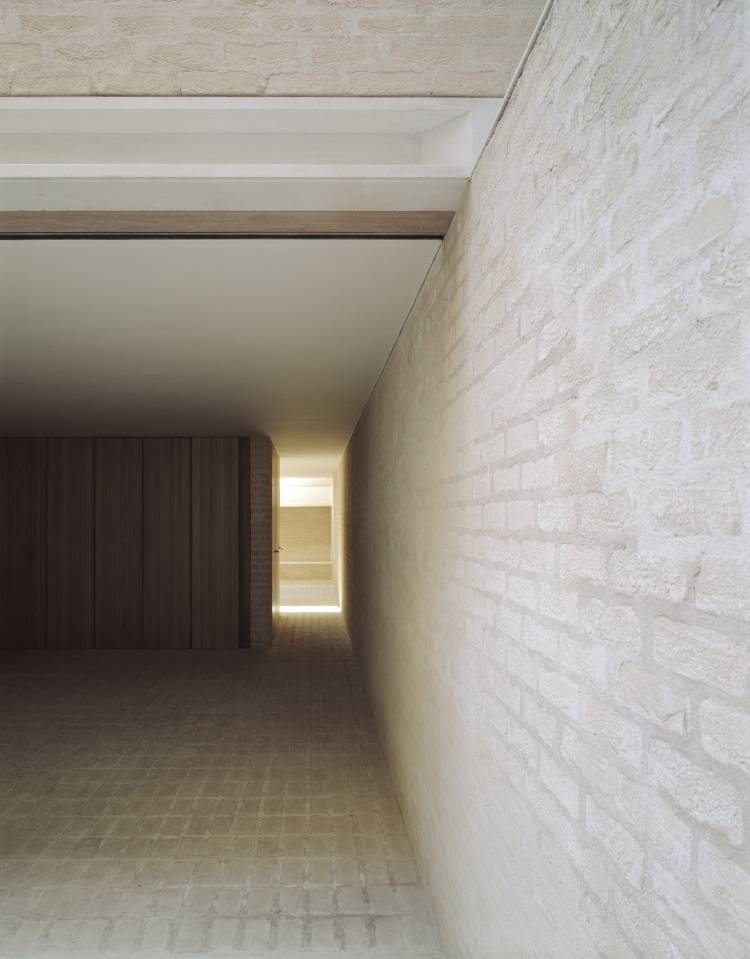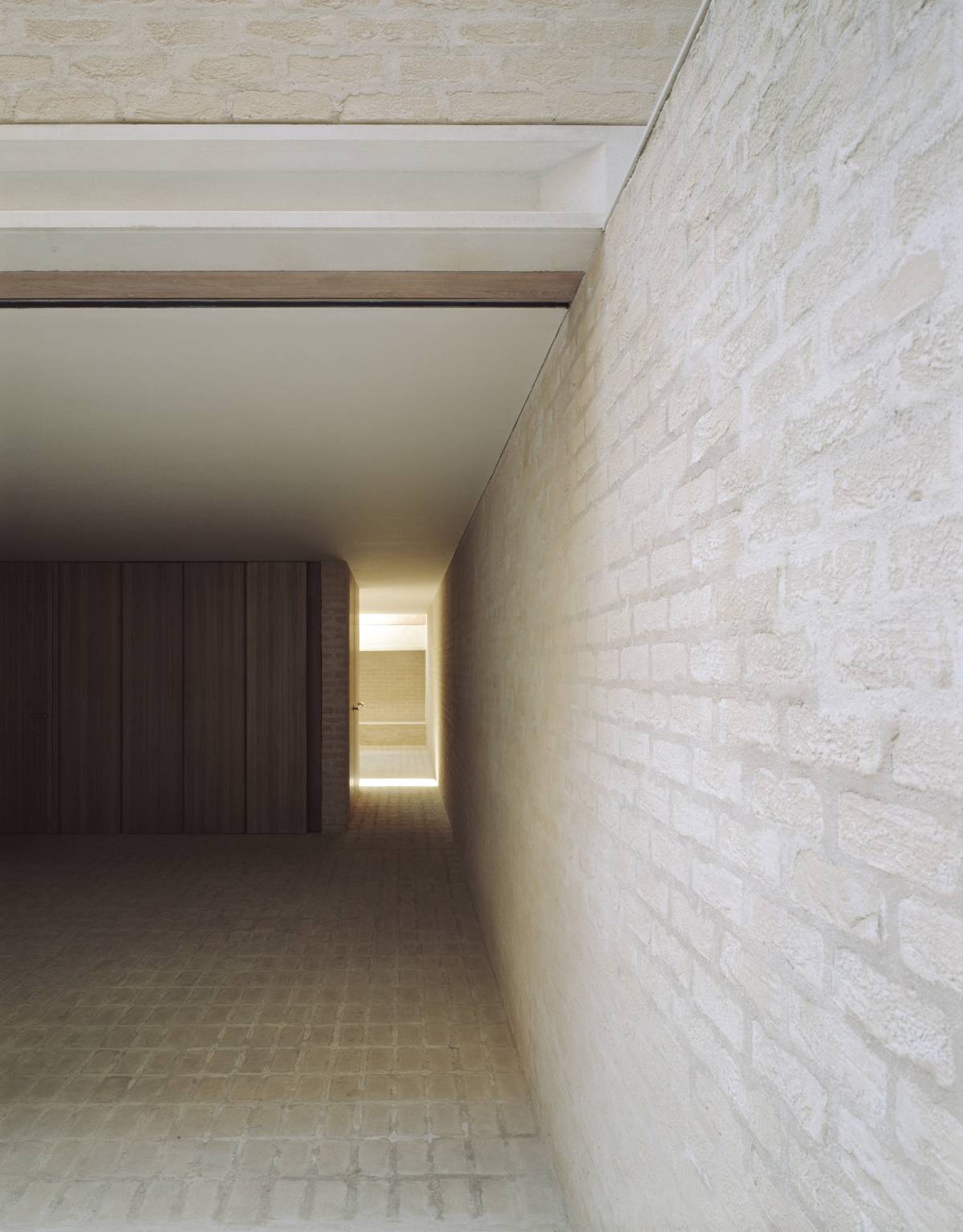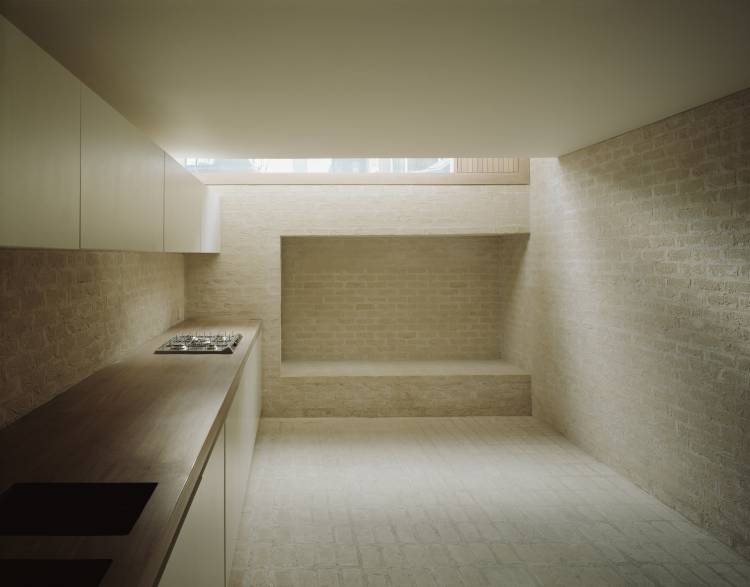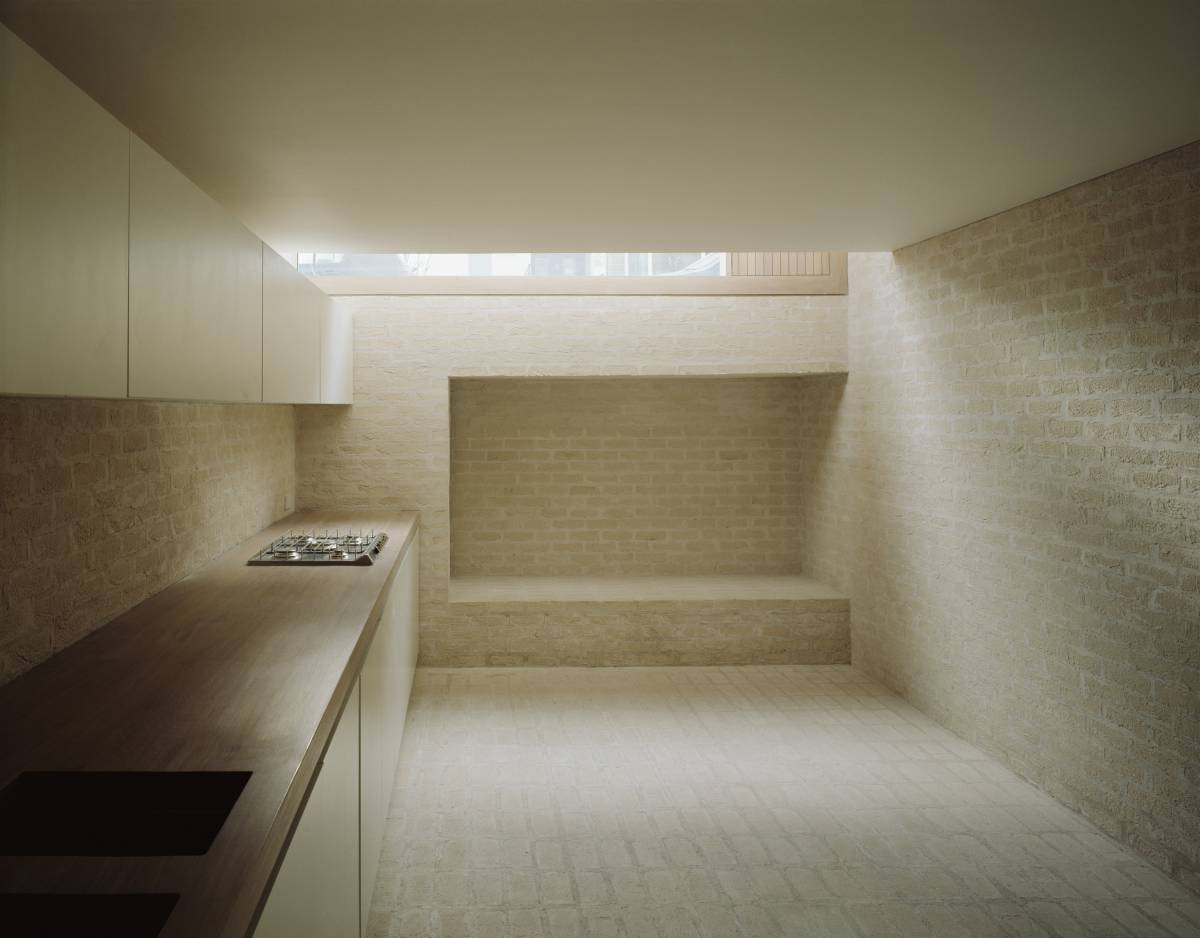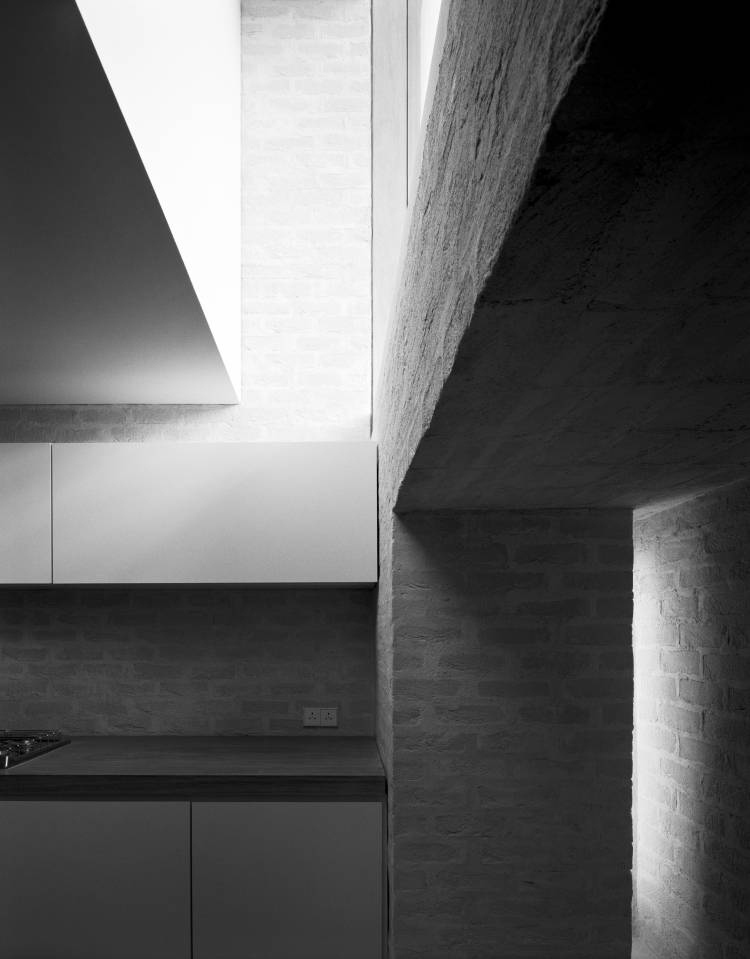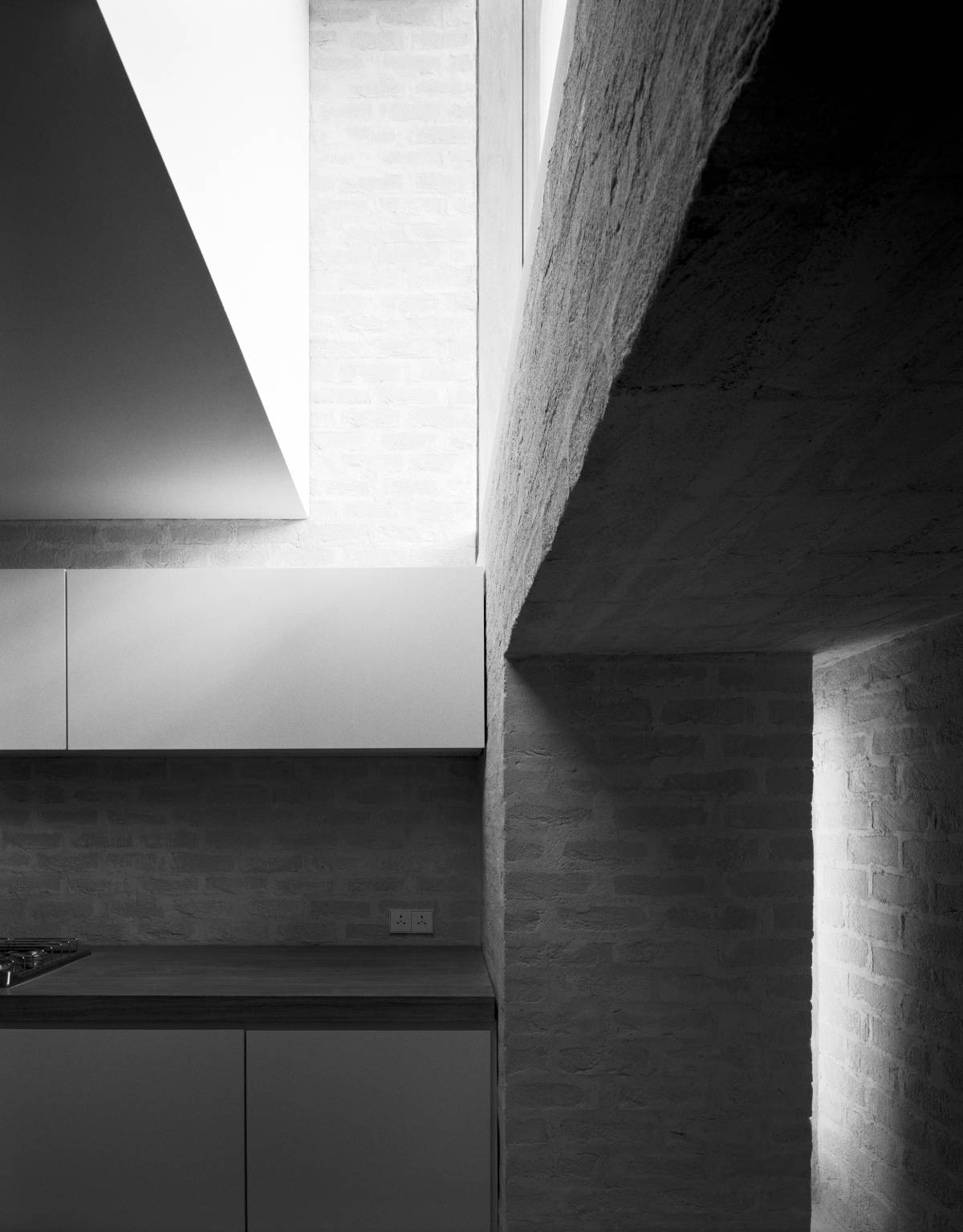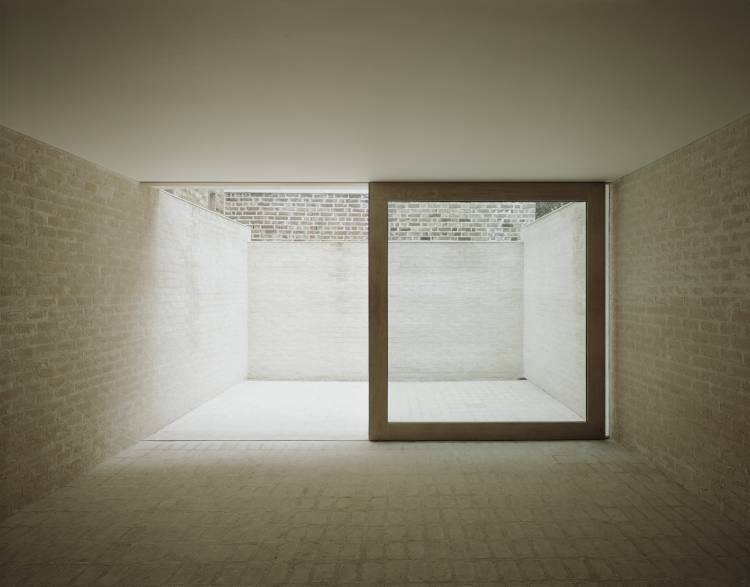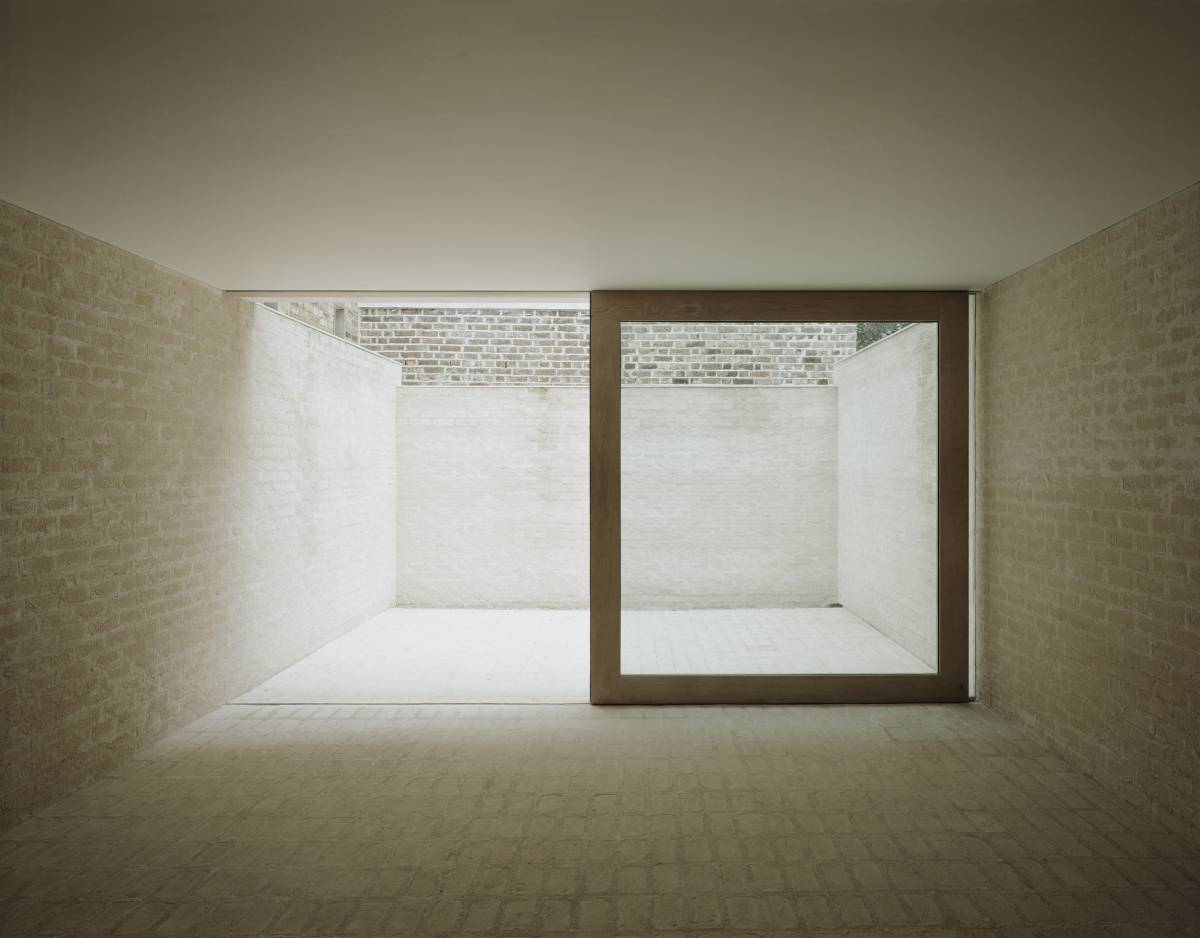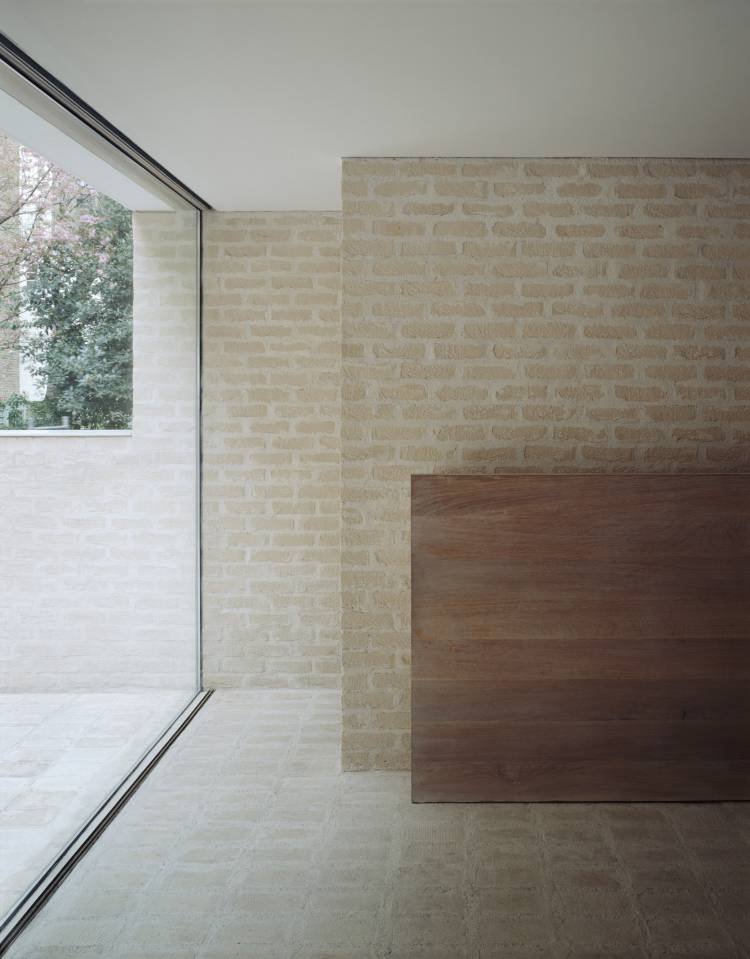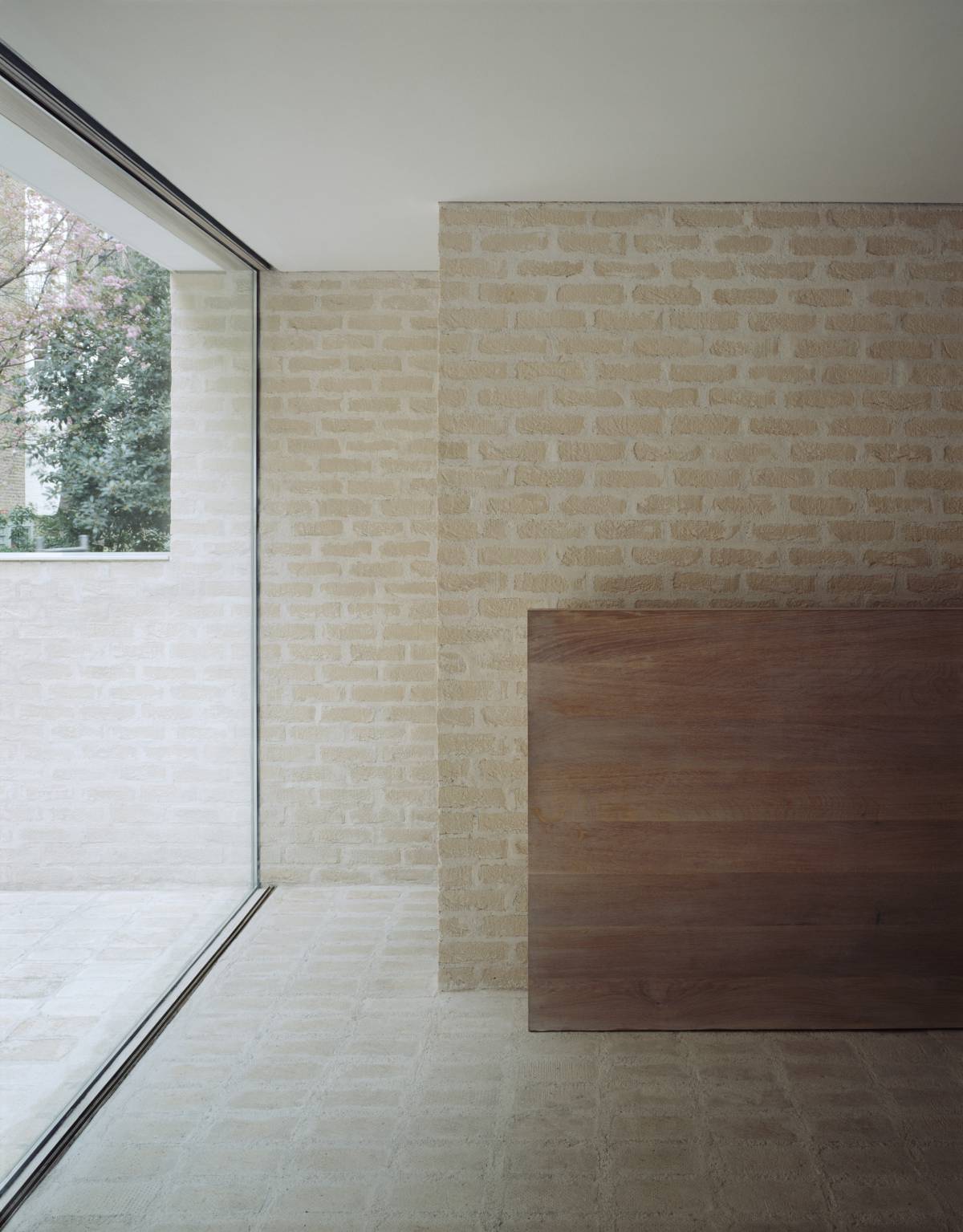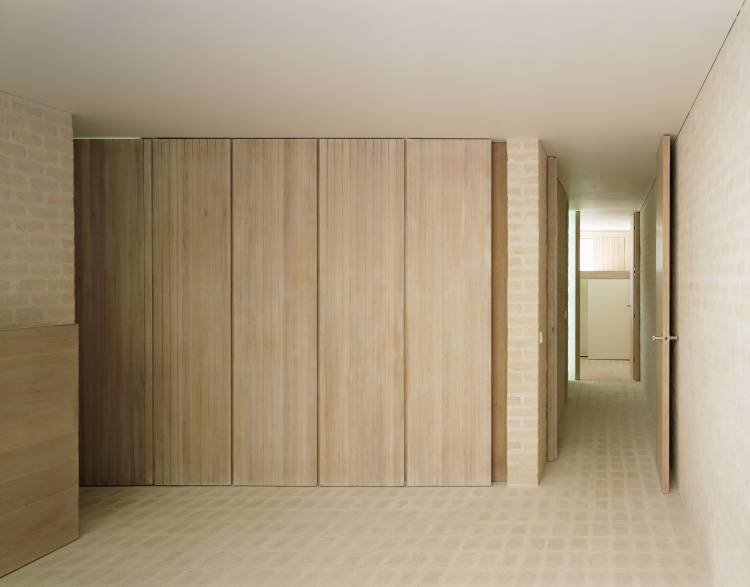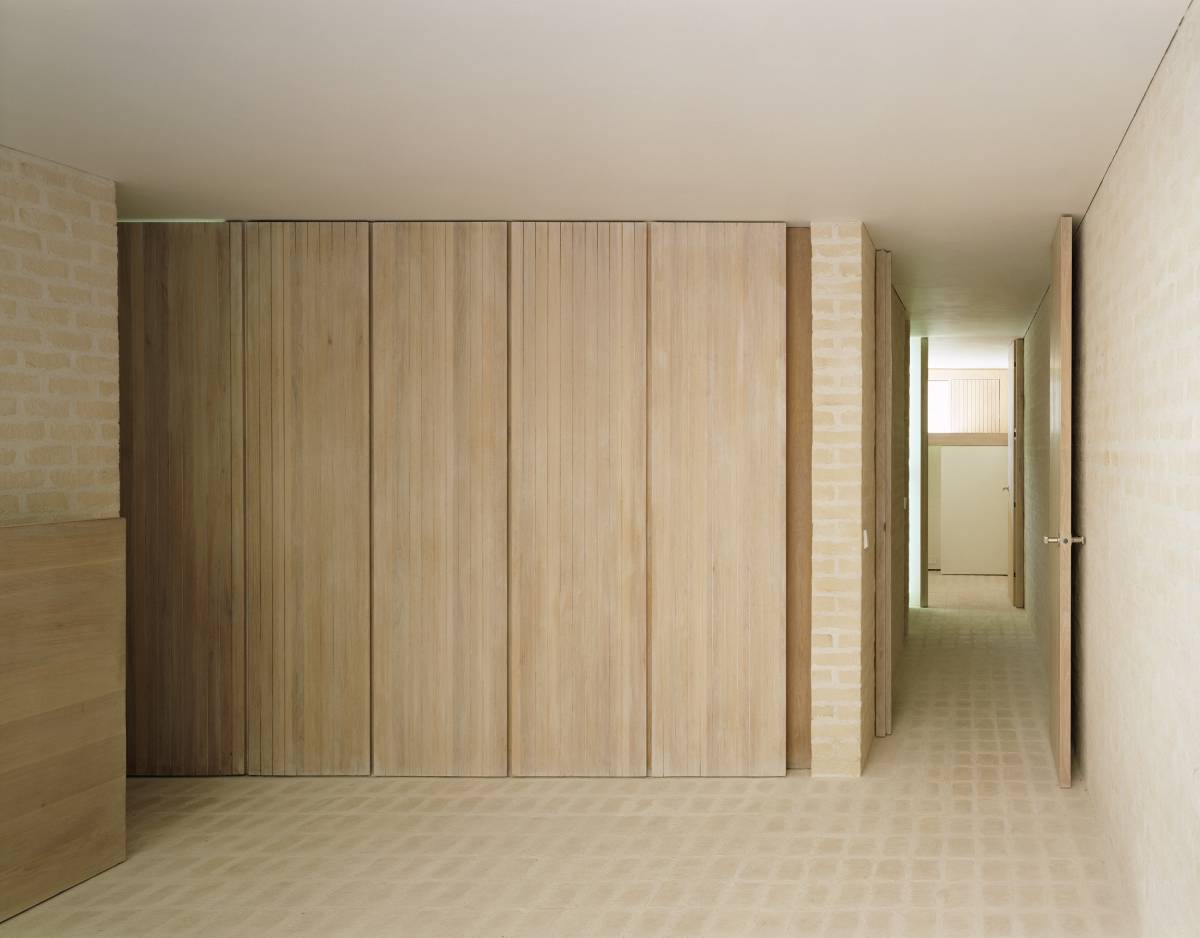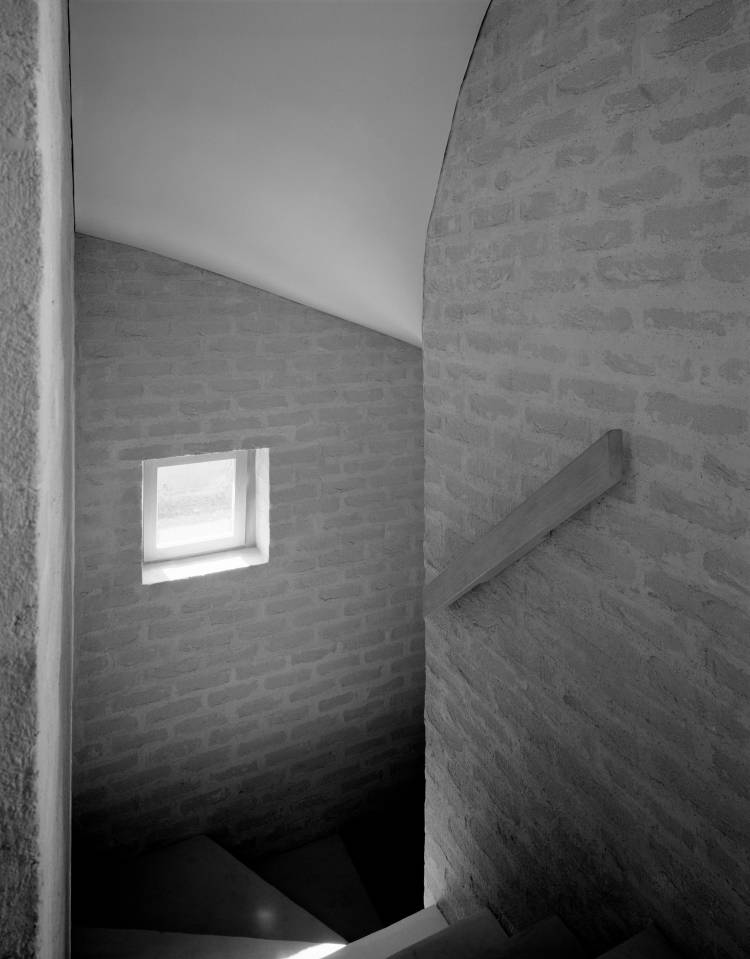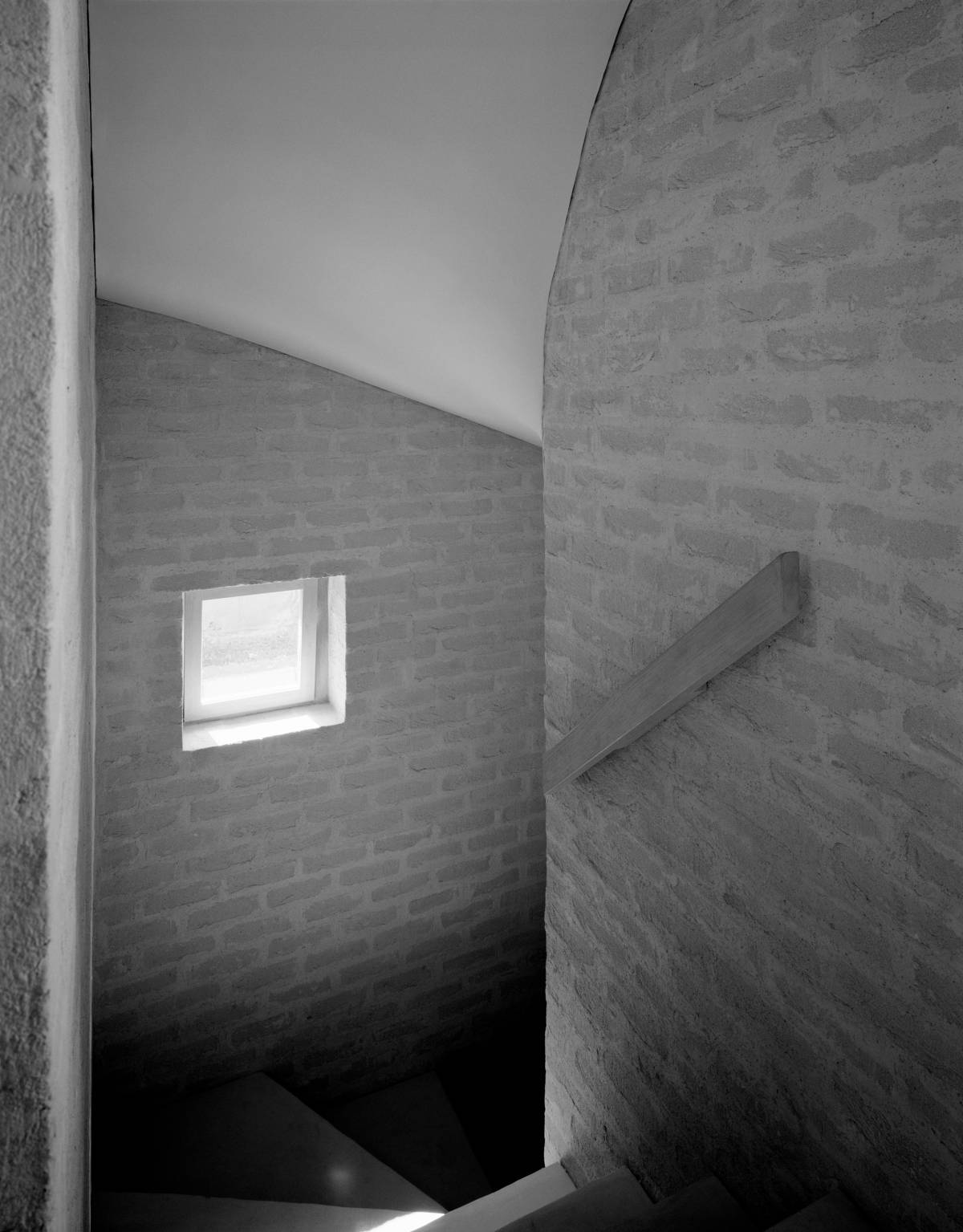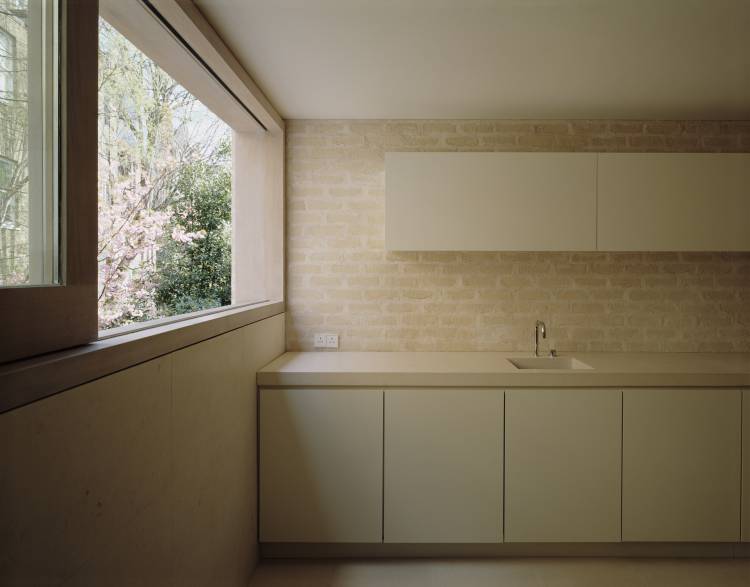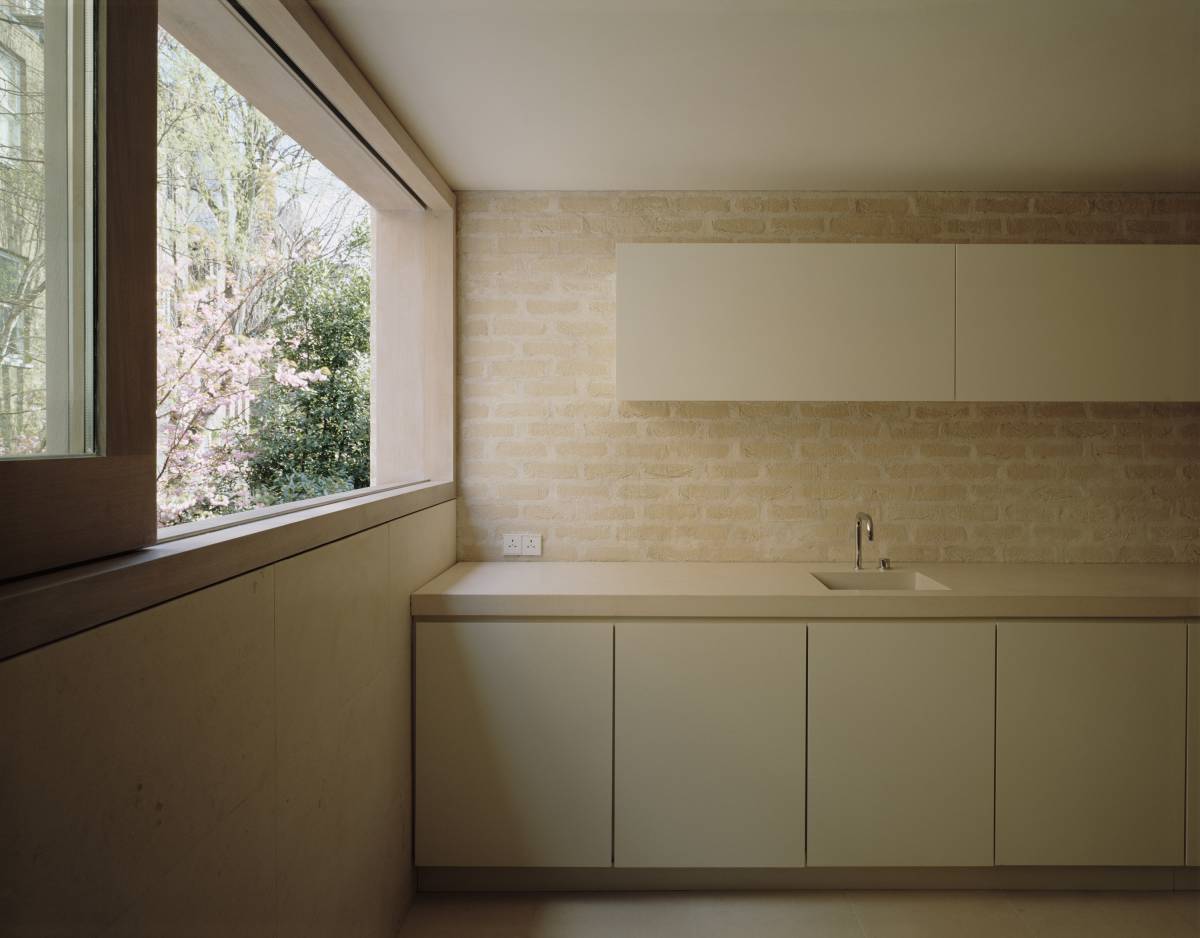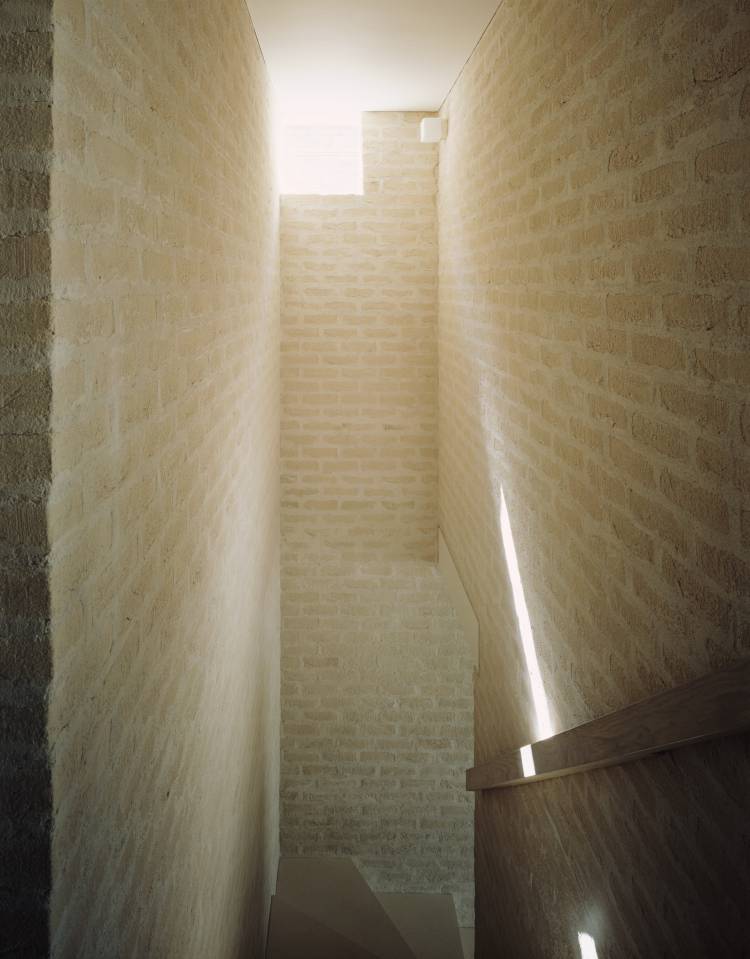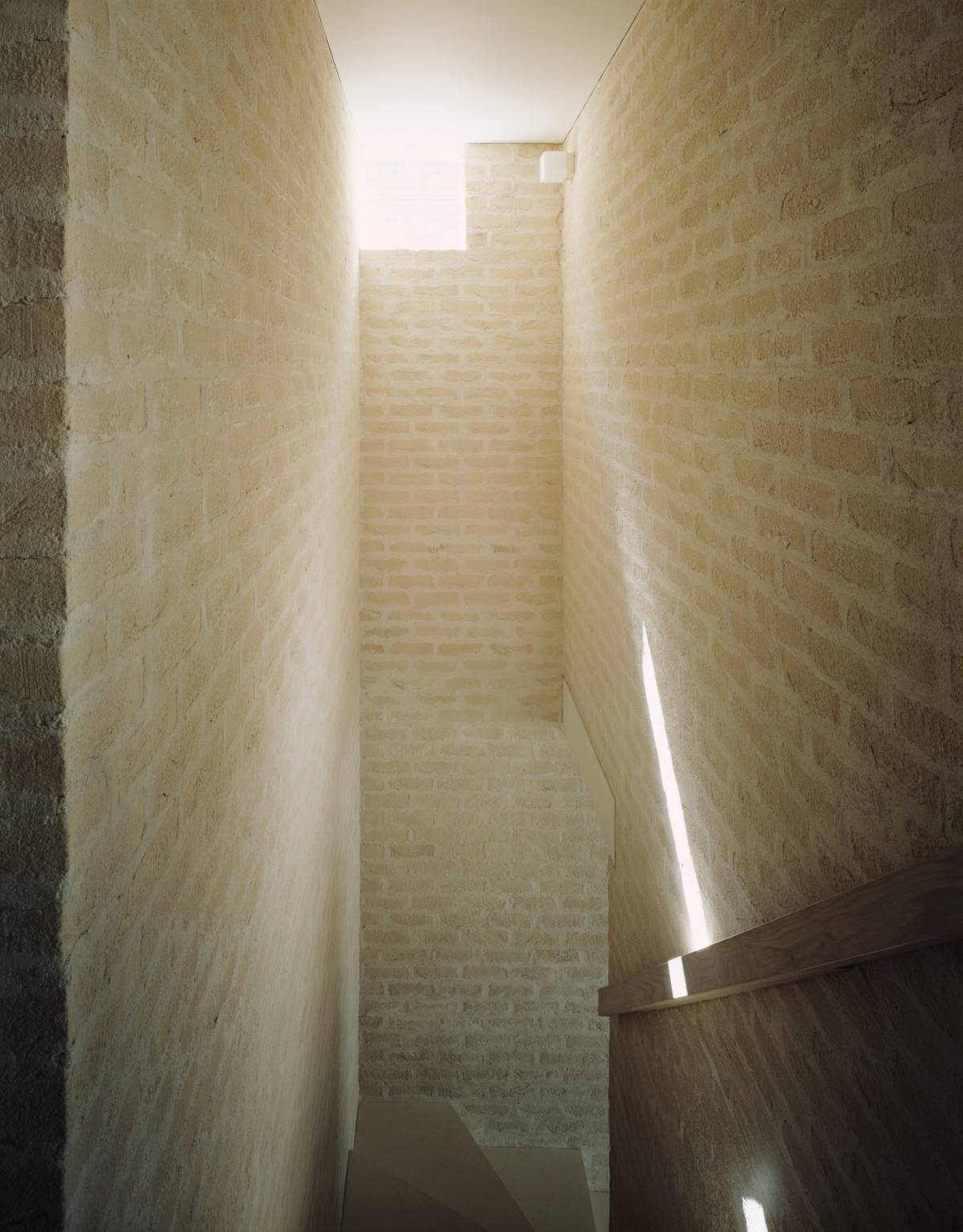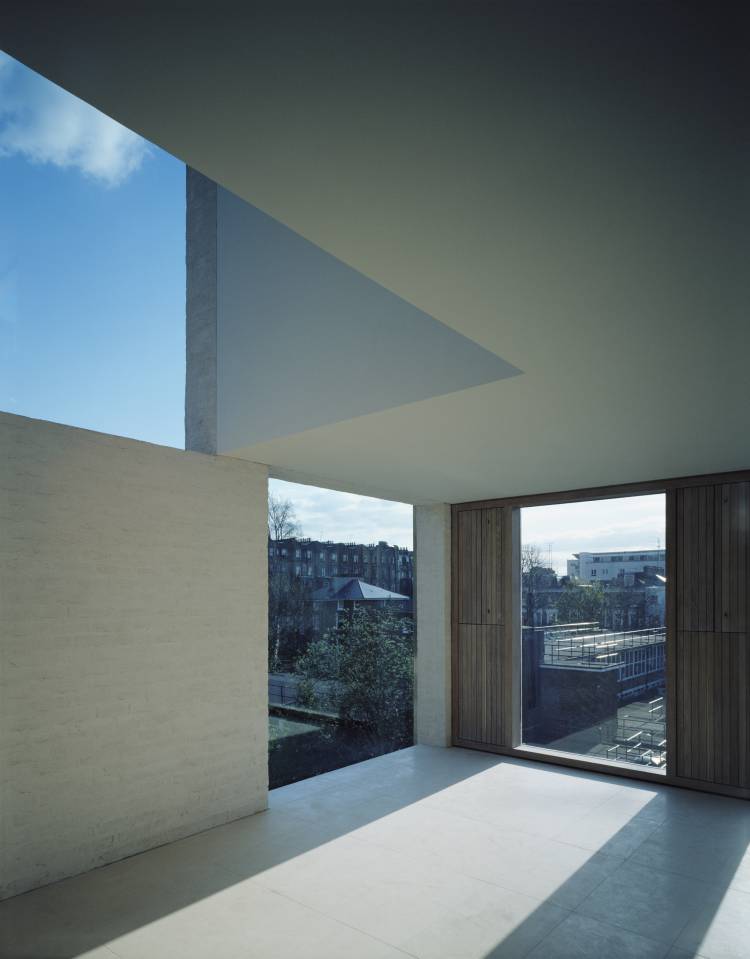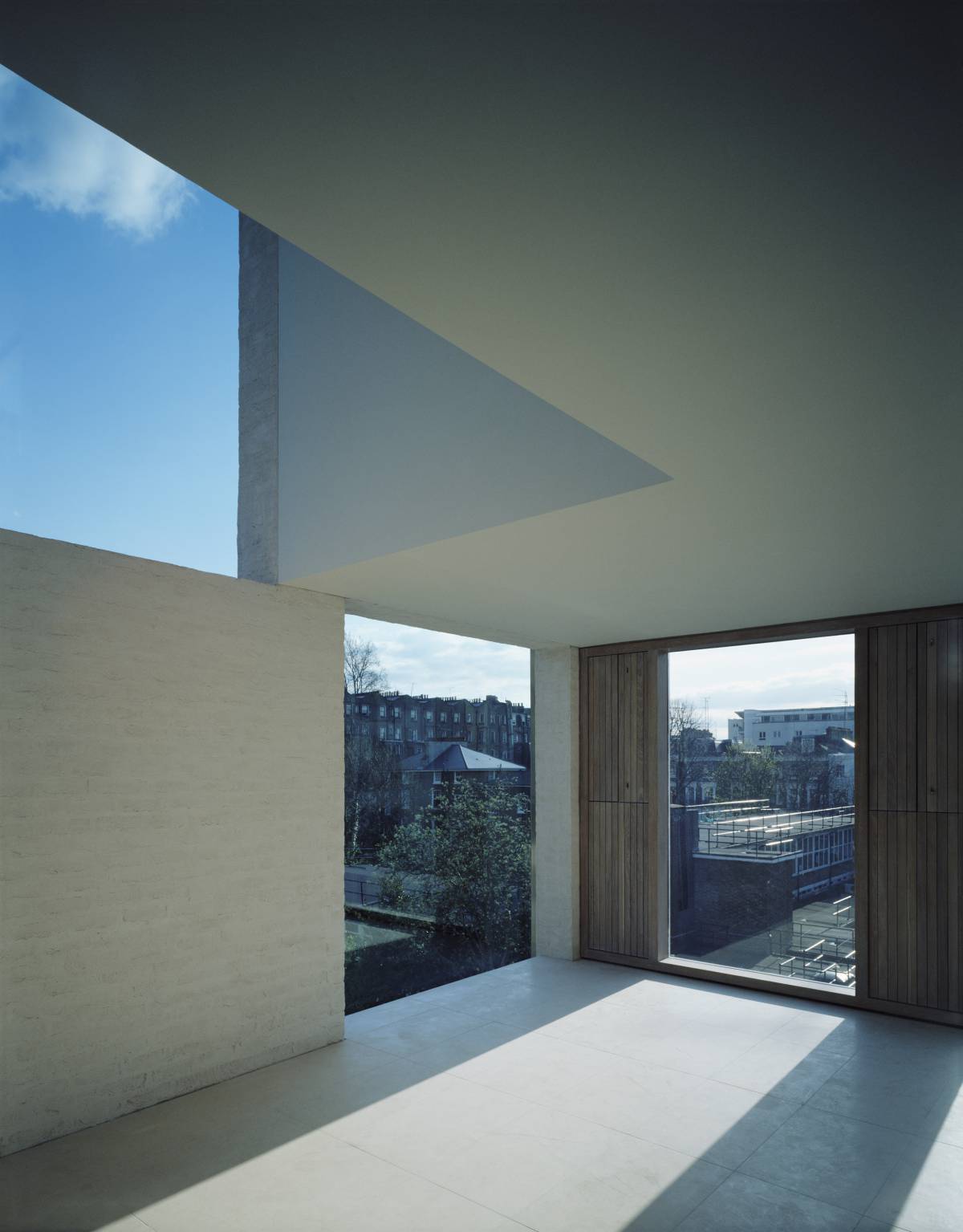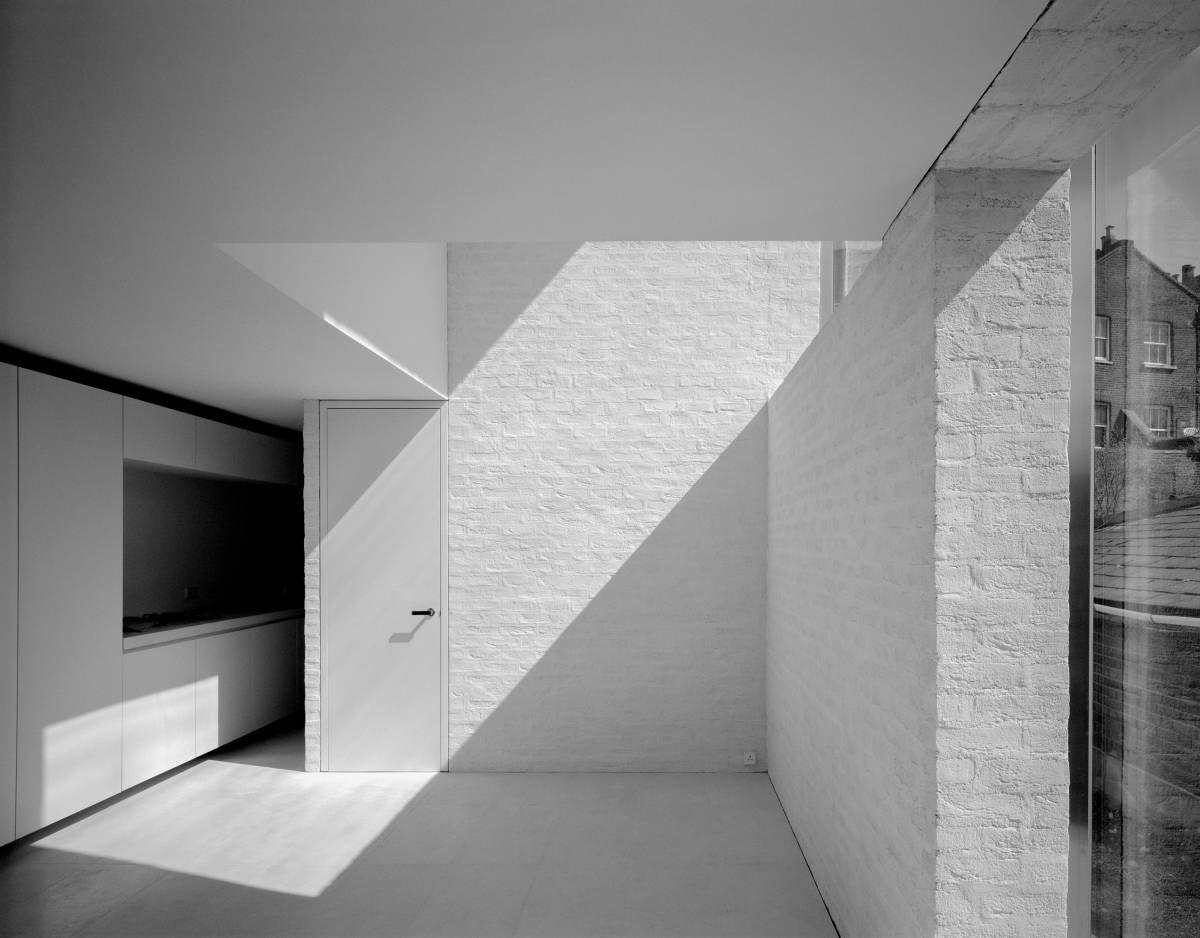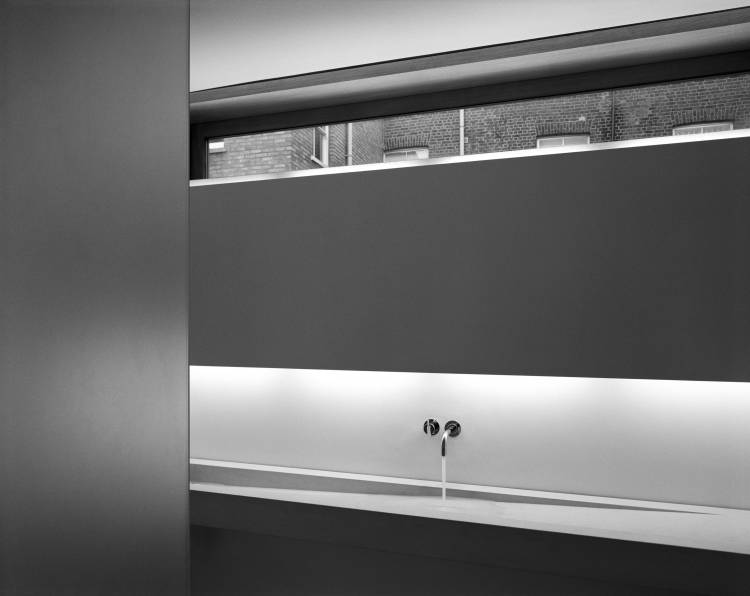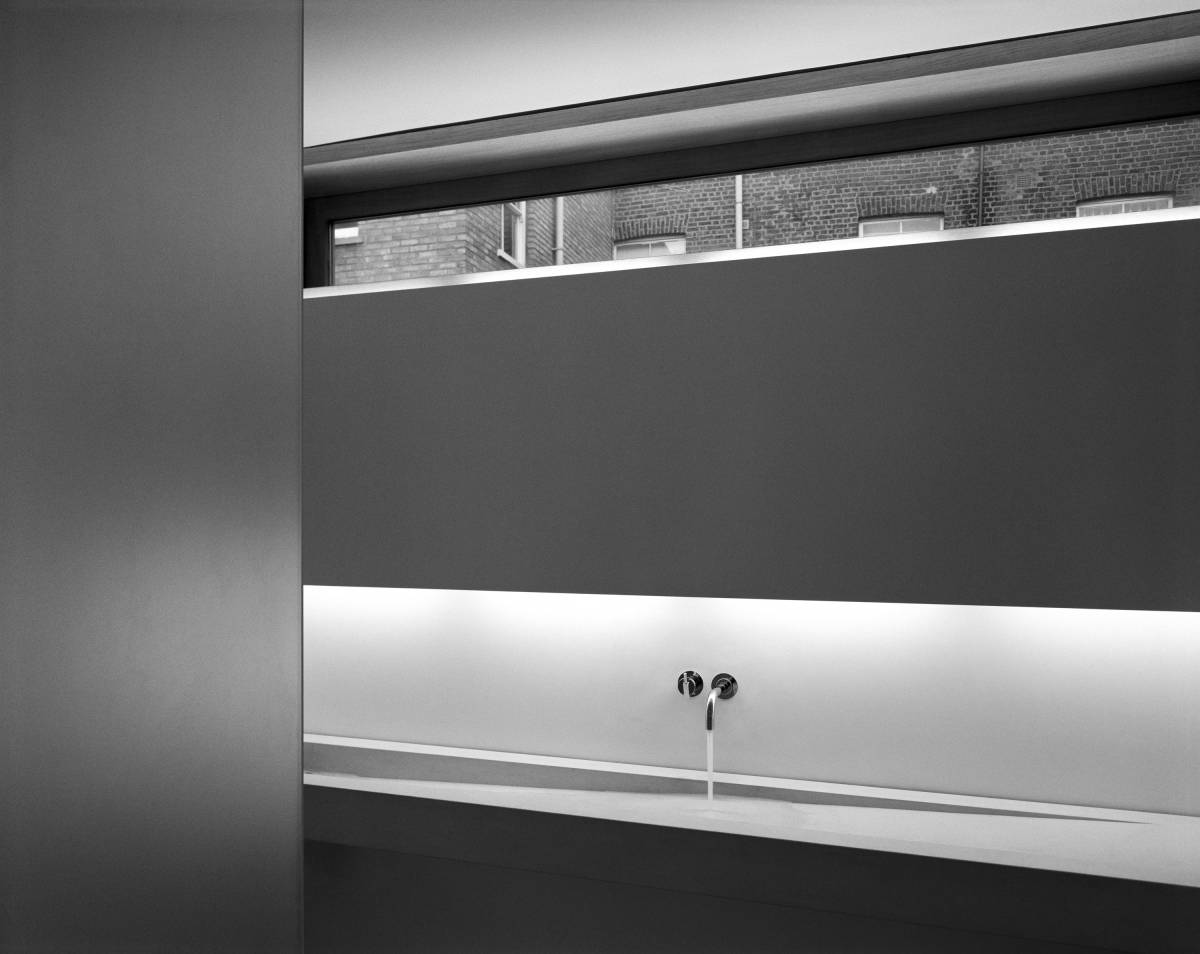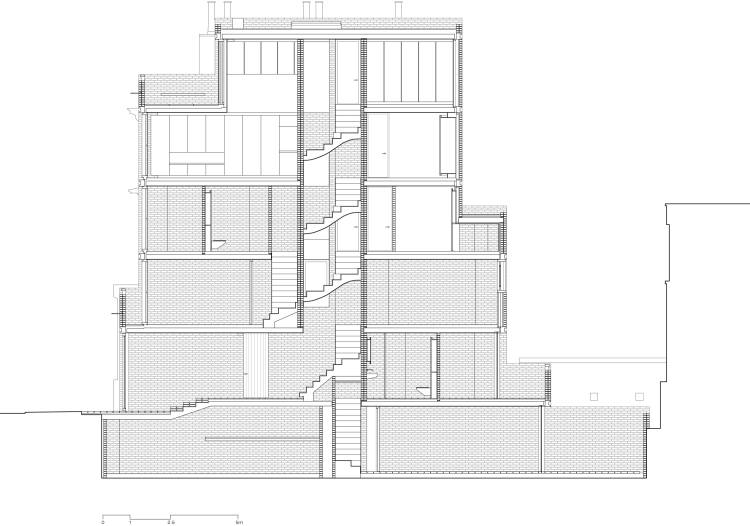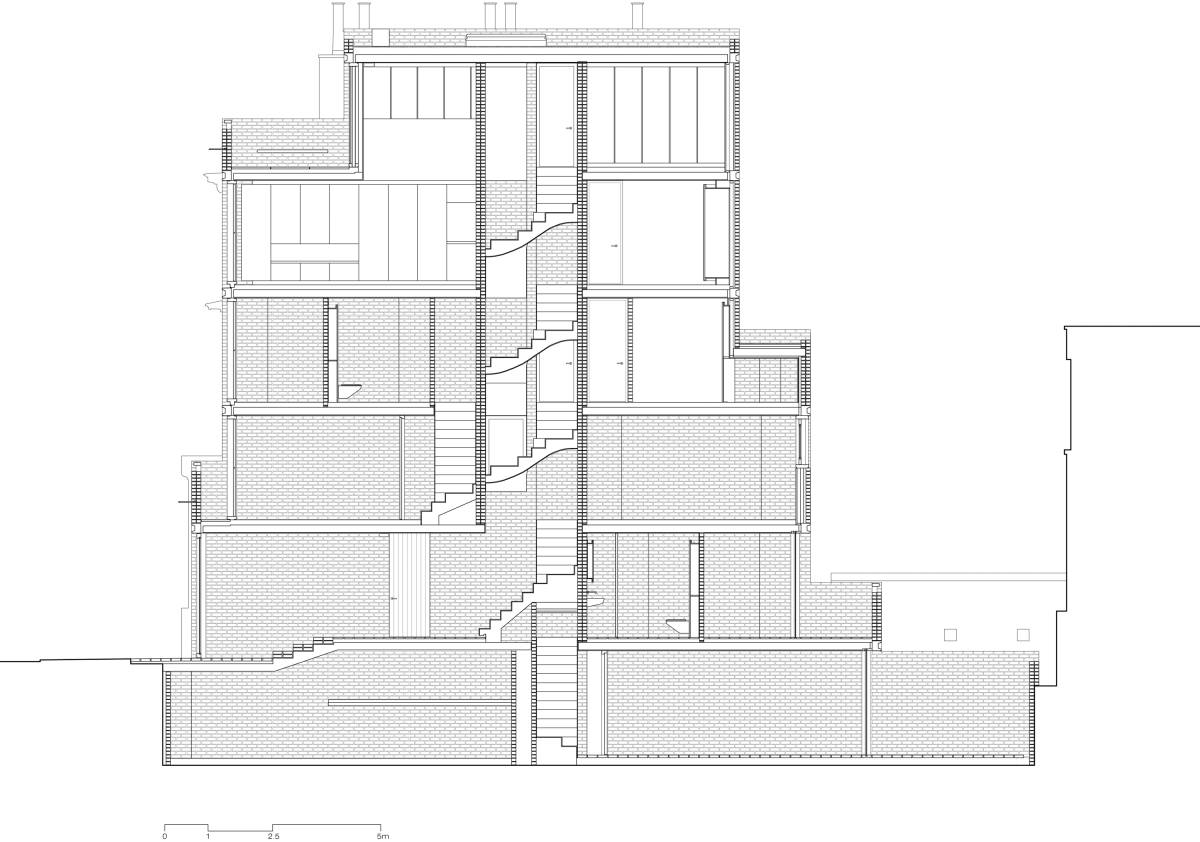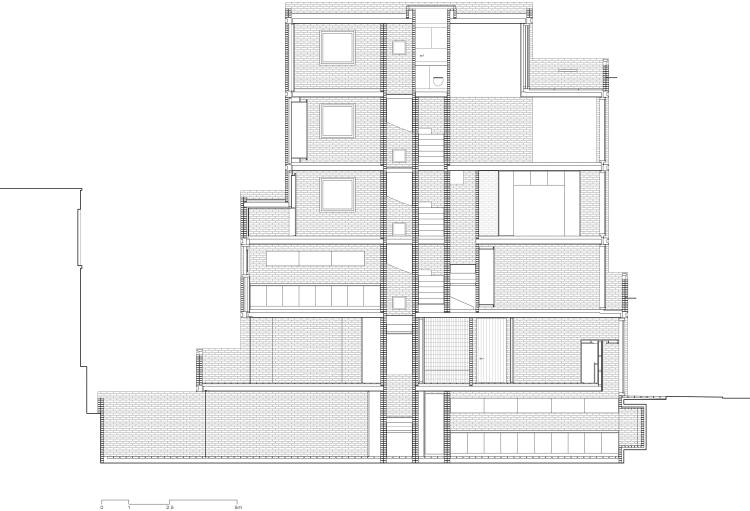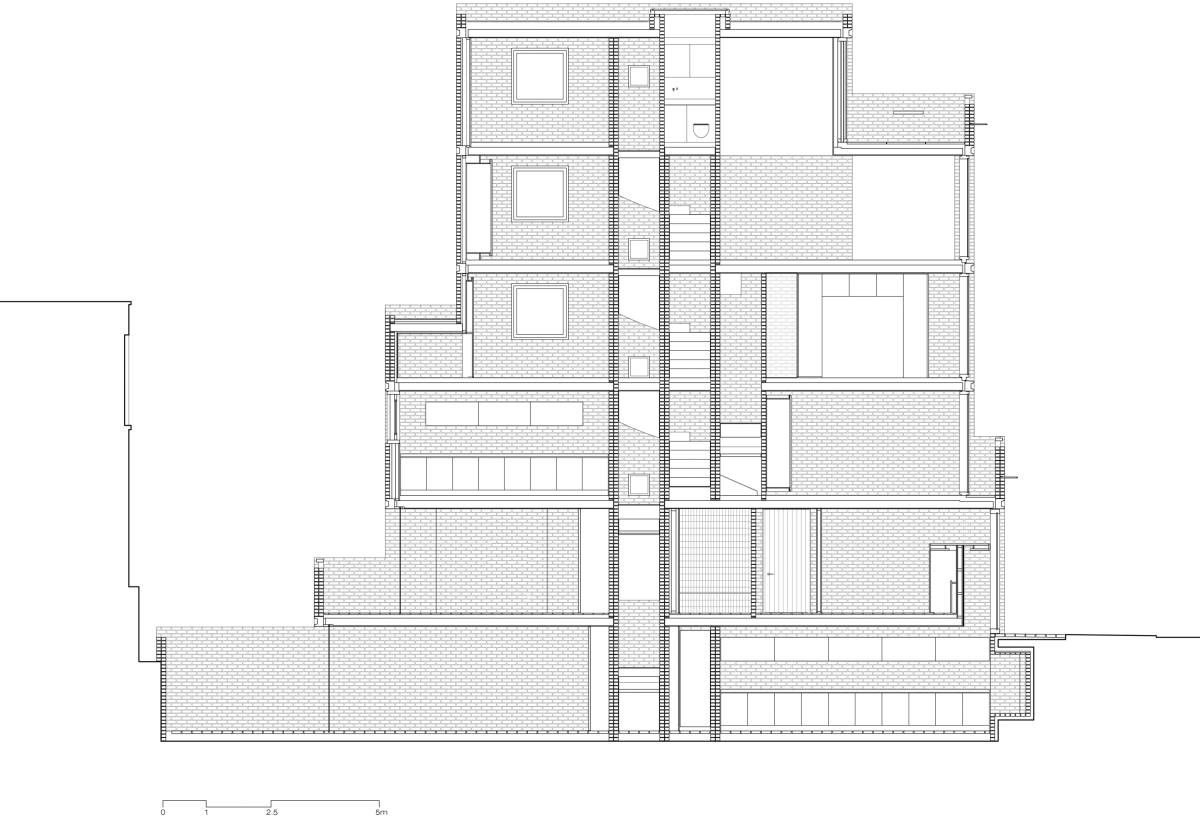 Bayswater, London, 1997–2006
This six level residential building in the heart of London's Bayswater Conservation Area, fills a space between existing listed terraces that was reputedly the last undeveloped bombsite in West London from the 1940 Blitz. A lengthy planning and consultation process with Westminster Council and English Heritage influenced the decision to build using load bearing brick construction. The building is divided in section into three two level apartments, each with distinct spatial qualities. Although its profile is loosely inherited from a previously approved scheme, the narrow site influenced the generation of plan and section. A single continuous staircase and soffit creates a compact processional route as it winds its way to each of the apartments.
A textured and hard ivory brick with was chosen as the primary building material. The visibility of the south elevation influenced the decision to build using a mortar capable of producing a construction joint free wall of over twenty metres length and seventeen metres in height from lower ground level. The load bearing brick structure is bound together using natural hydraulic lime mortar with white sand. Wide mortar brushed joints contrast slightly with the brick walls, floors and soffits throughout the building. Oak fenestration, whitish precast concrete and two face fixed sheets of double glazing to the south elevation complete the external envelope. Internally, work tops and benches are of limestone or oak carefully proportioned to match the brickwork, bathroom sinks are carved from solid limestone, ceilings are unadorned and lighting is concealed.
Selection of internal finishes within each apartment is relative to exterior, section and light penetration. In the lower apartment all walls and floors are brick. All joinery is oak and frames are articulated to ensure continuity of brick surfaces. In the middle apartment limestone is introduced to floors. In the upper apartment the presence of load bearing brickwork diminishes and large apertures in the south elevation take over and dominate the internal and external form.
The top most residence was designed for the client, a past director of London's Twentieth Century Society and secretary of Docomomo UK.
Assistants

Maria Speyer Gron
Orlando Rodriguez
Sofia Ferreira
Malcolm Thorpe
Ross Tredget

Contractor

Task Specialist Contractors

Structural Engineer

Techniker
Matthew Wells

Photography

Hélène Binet