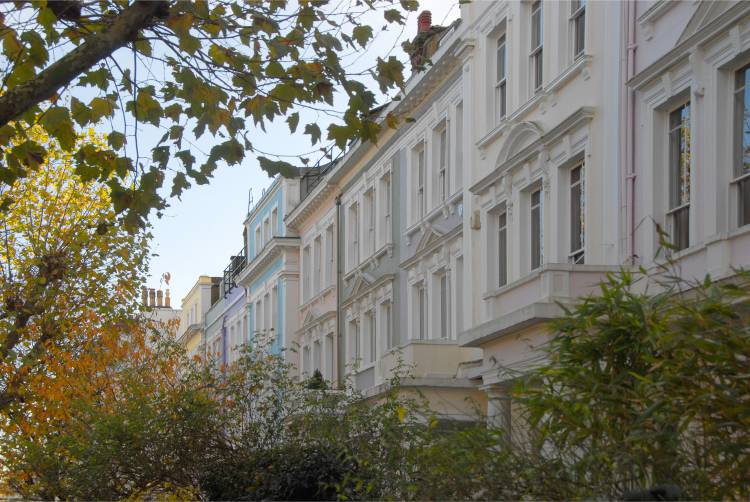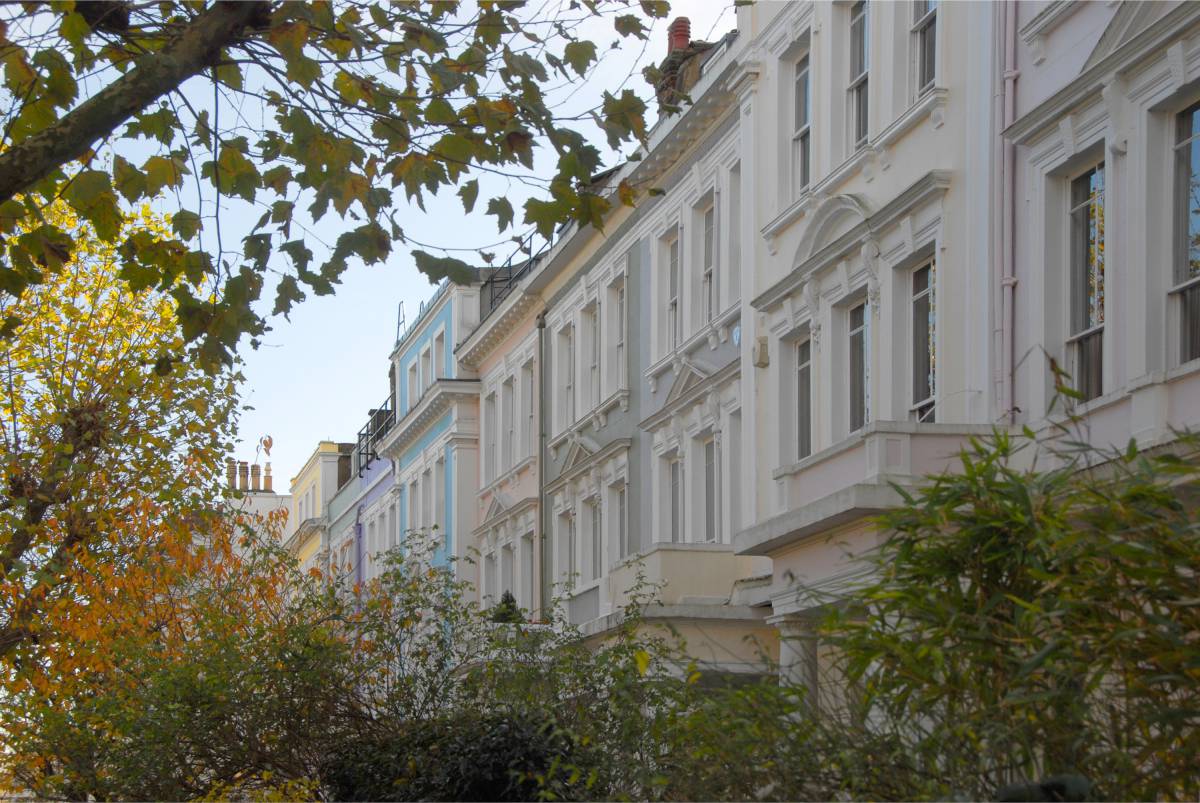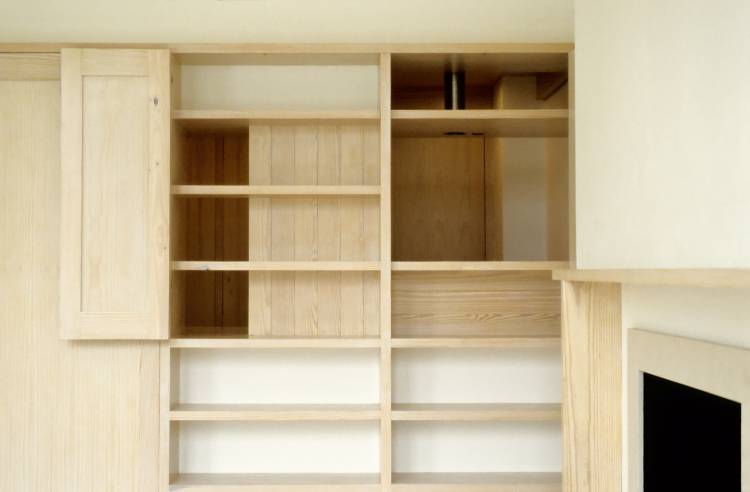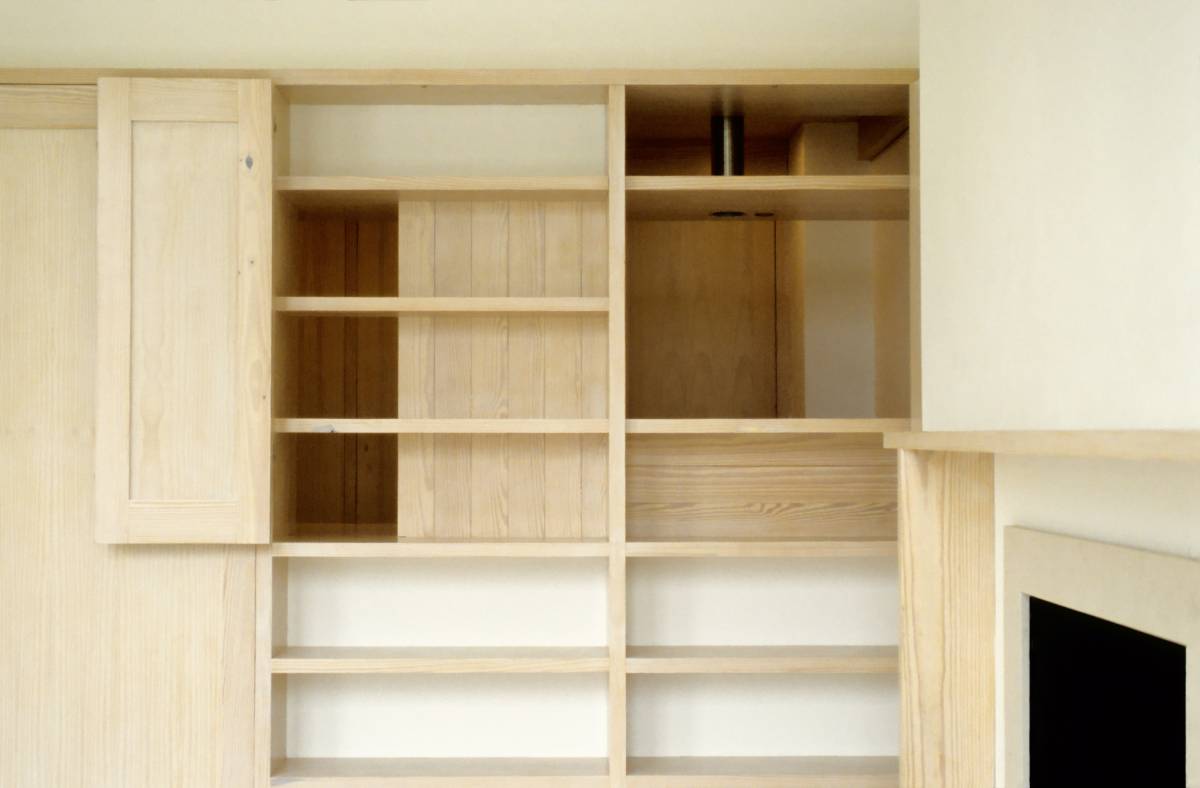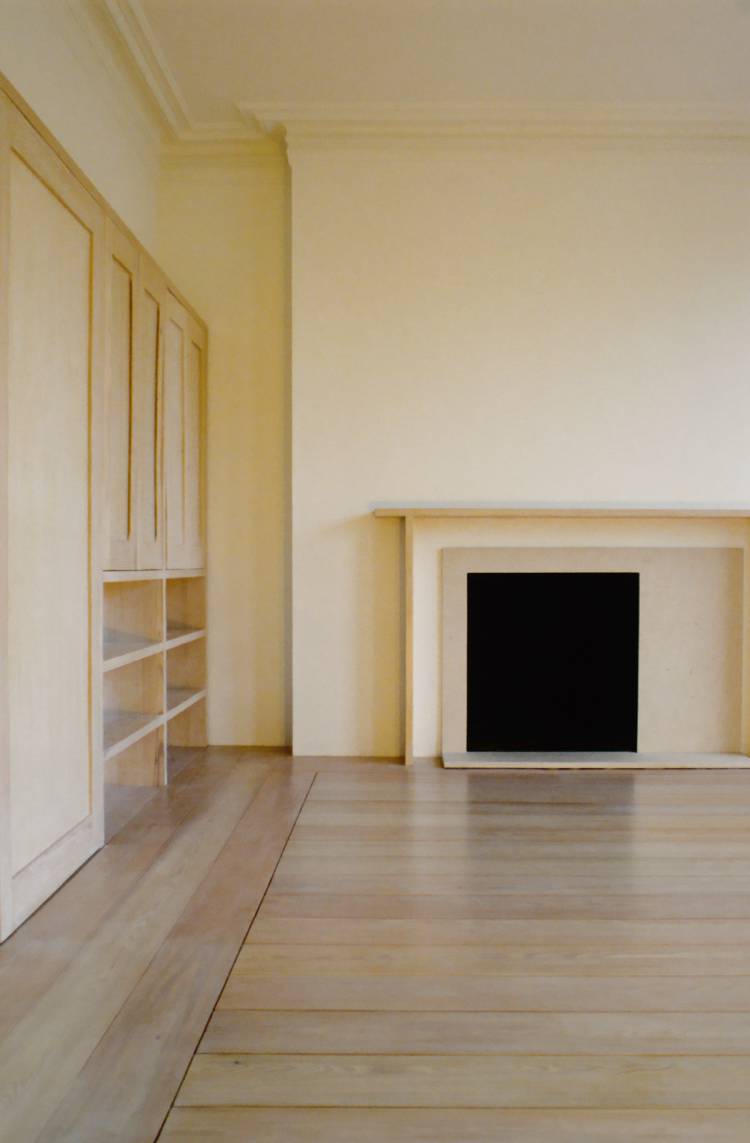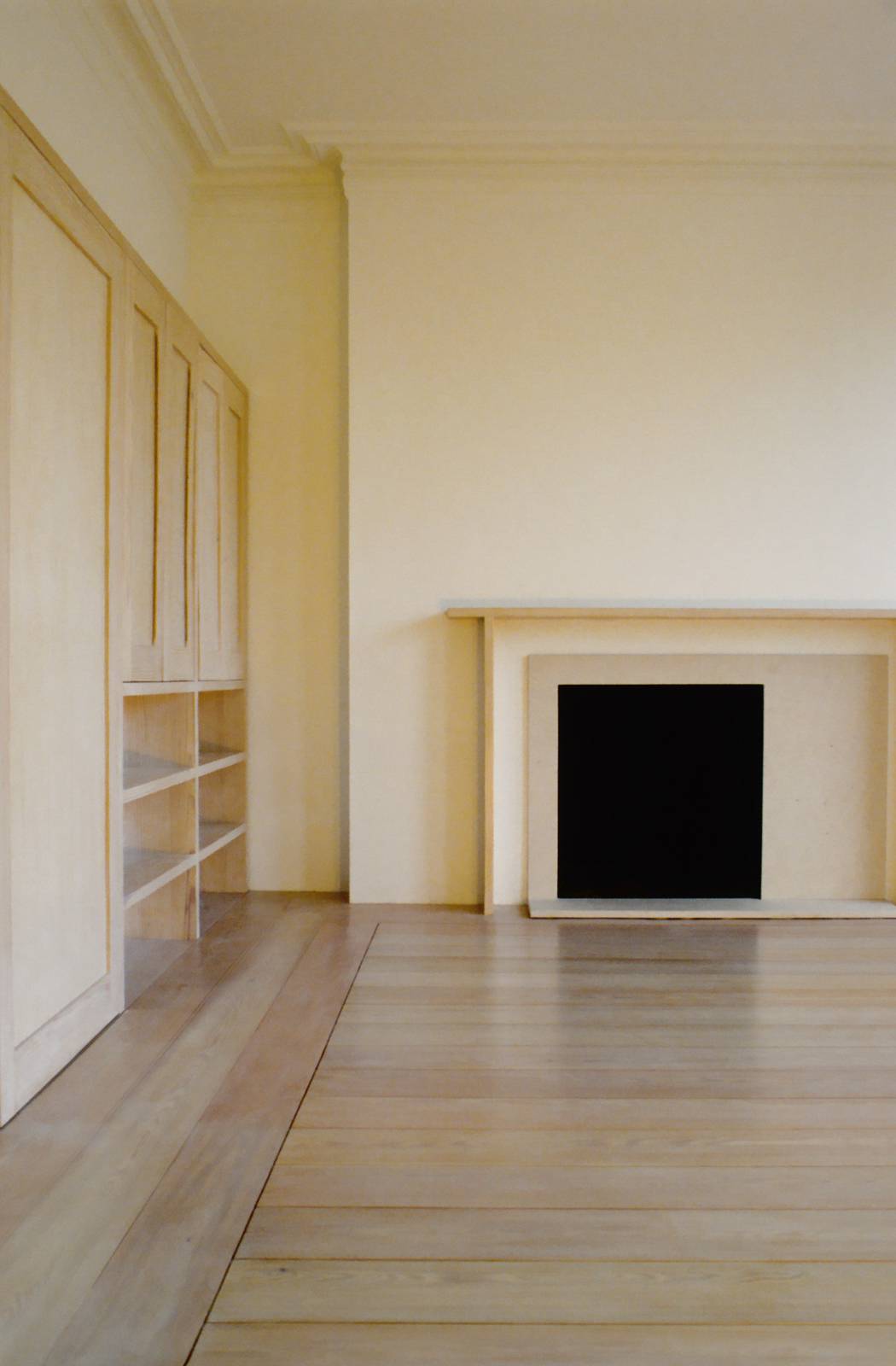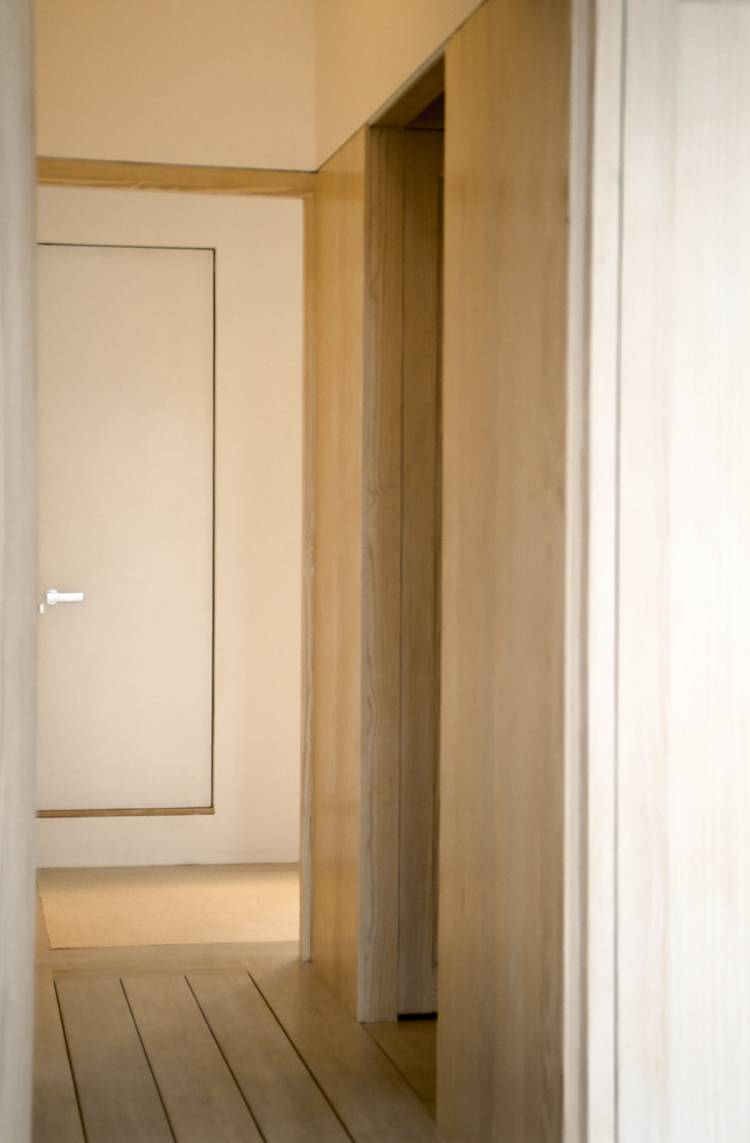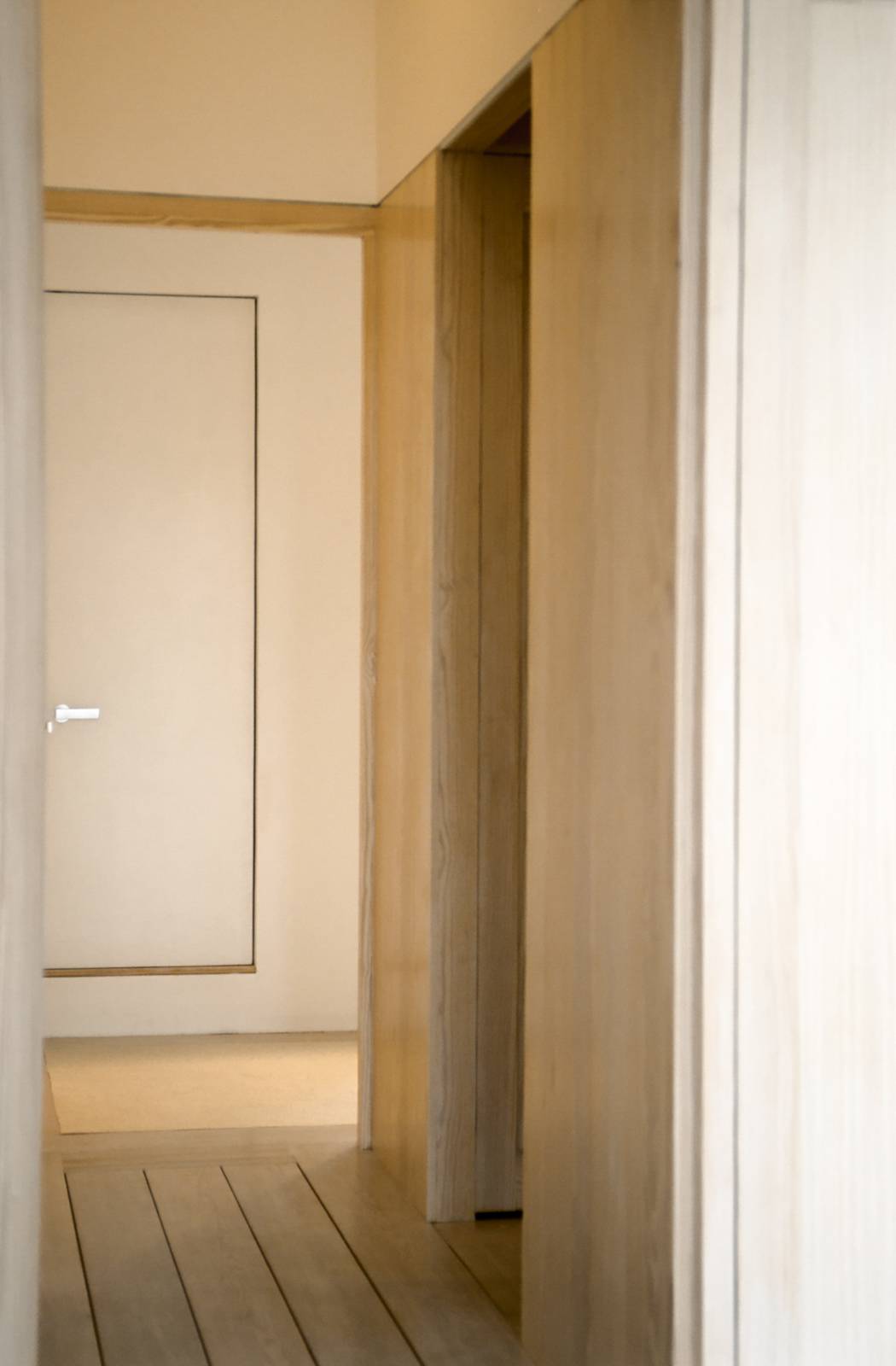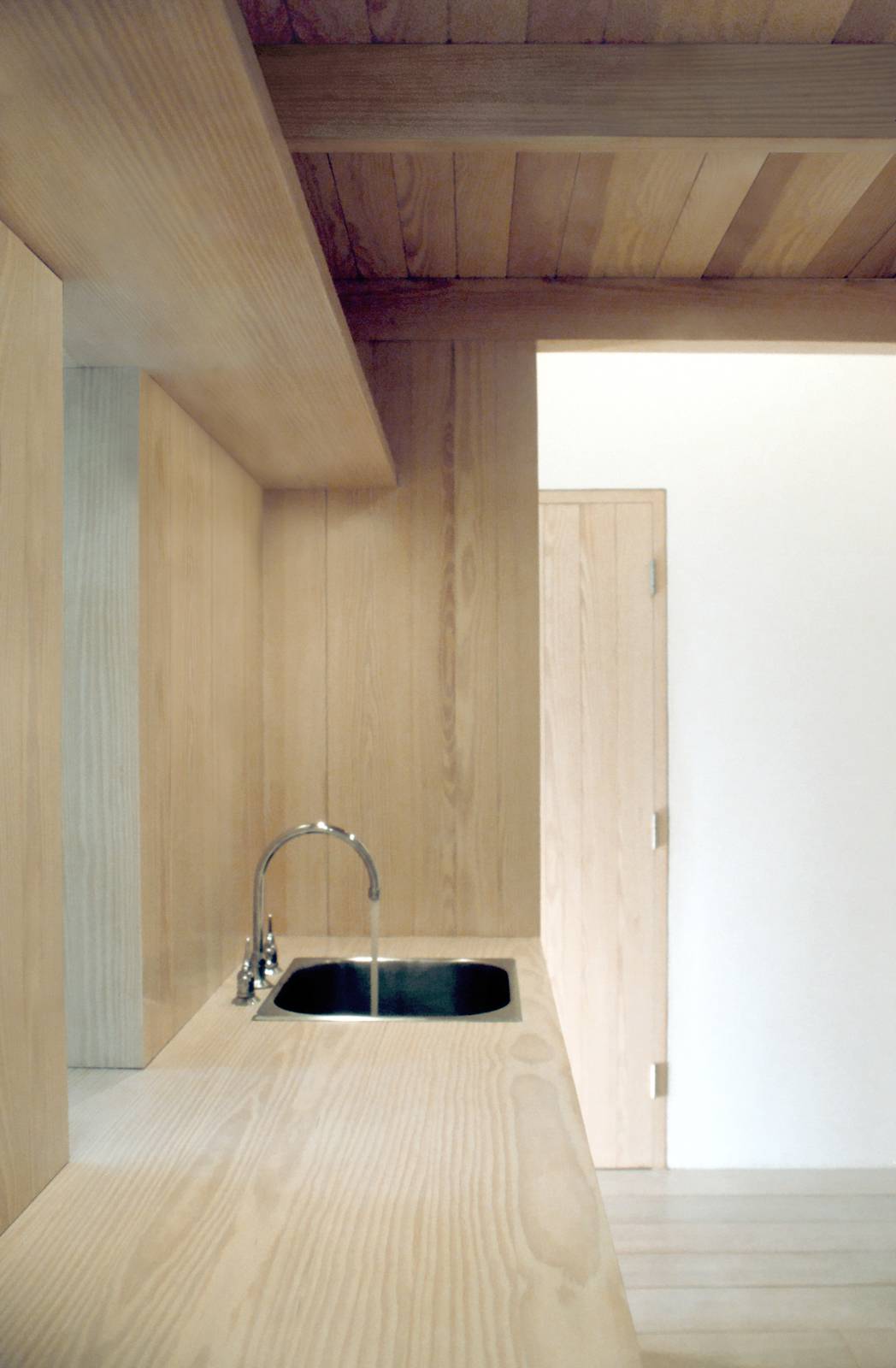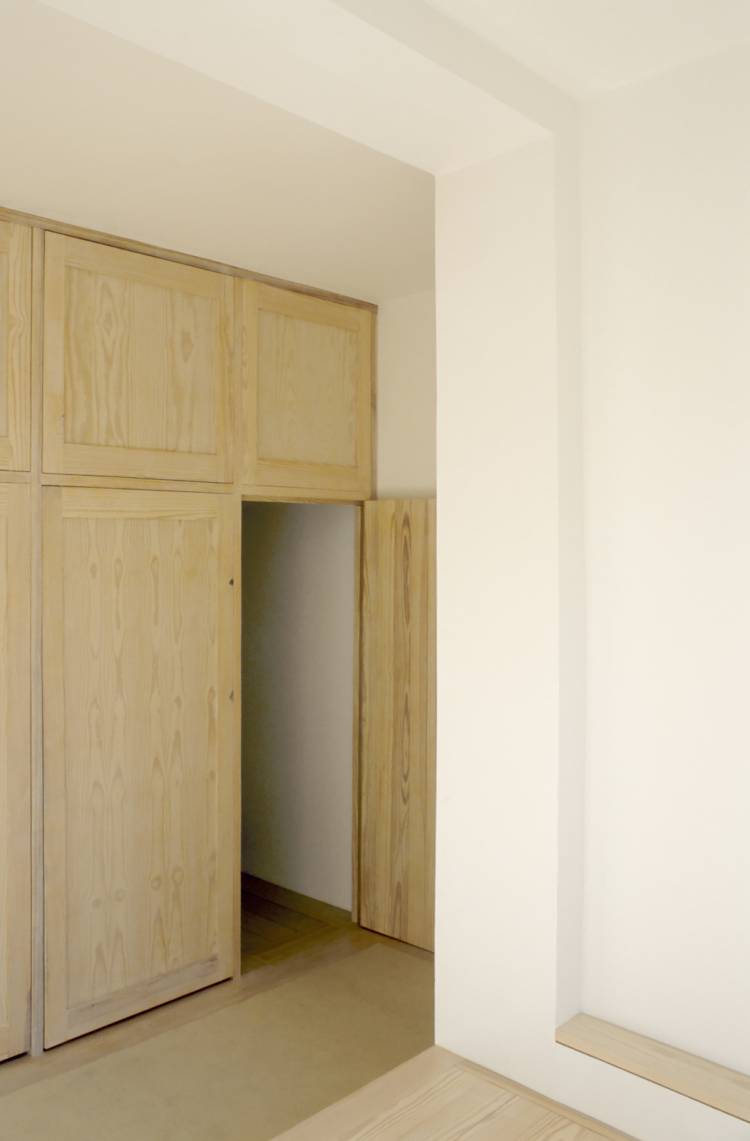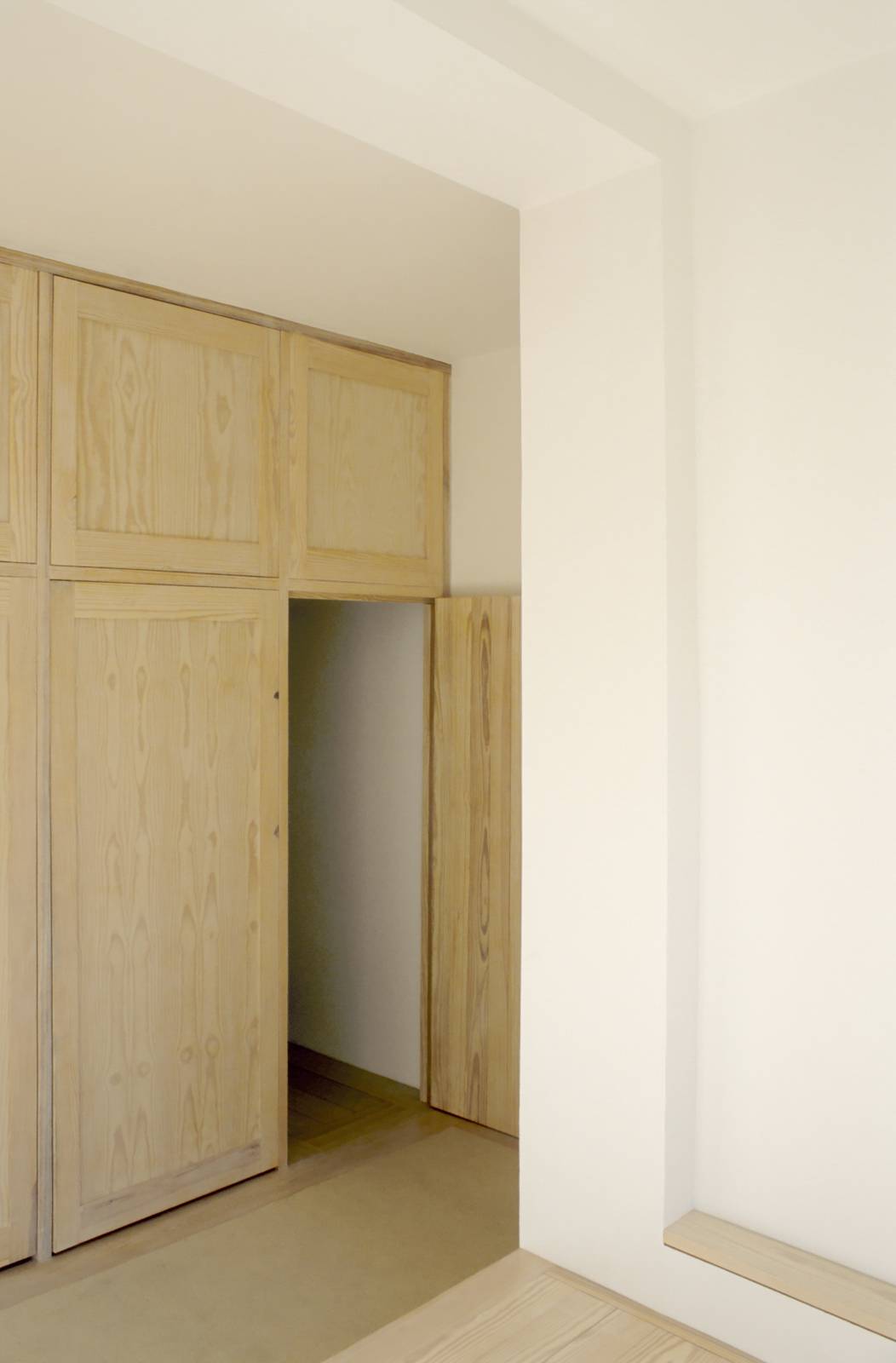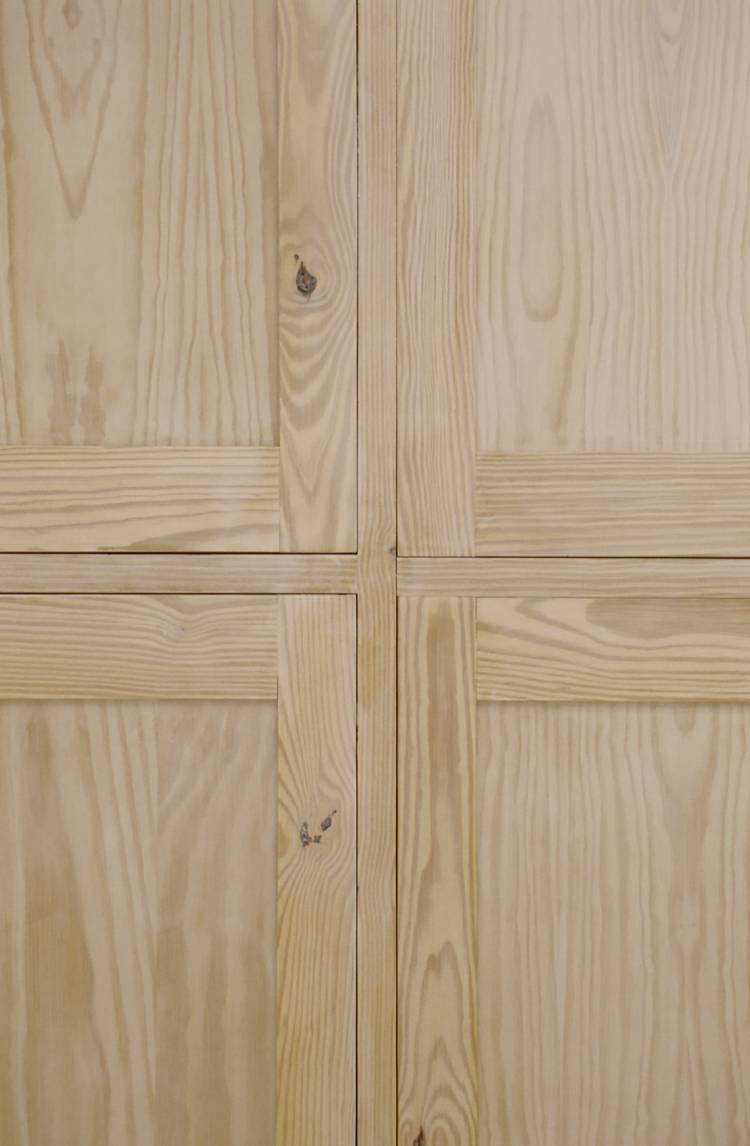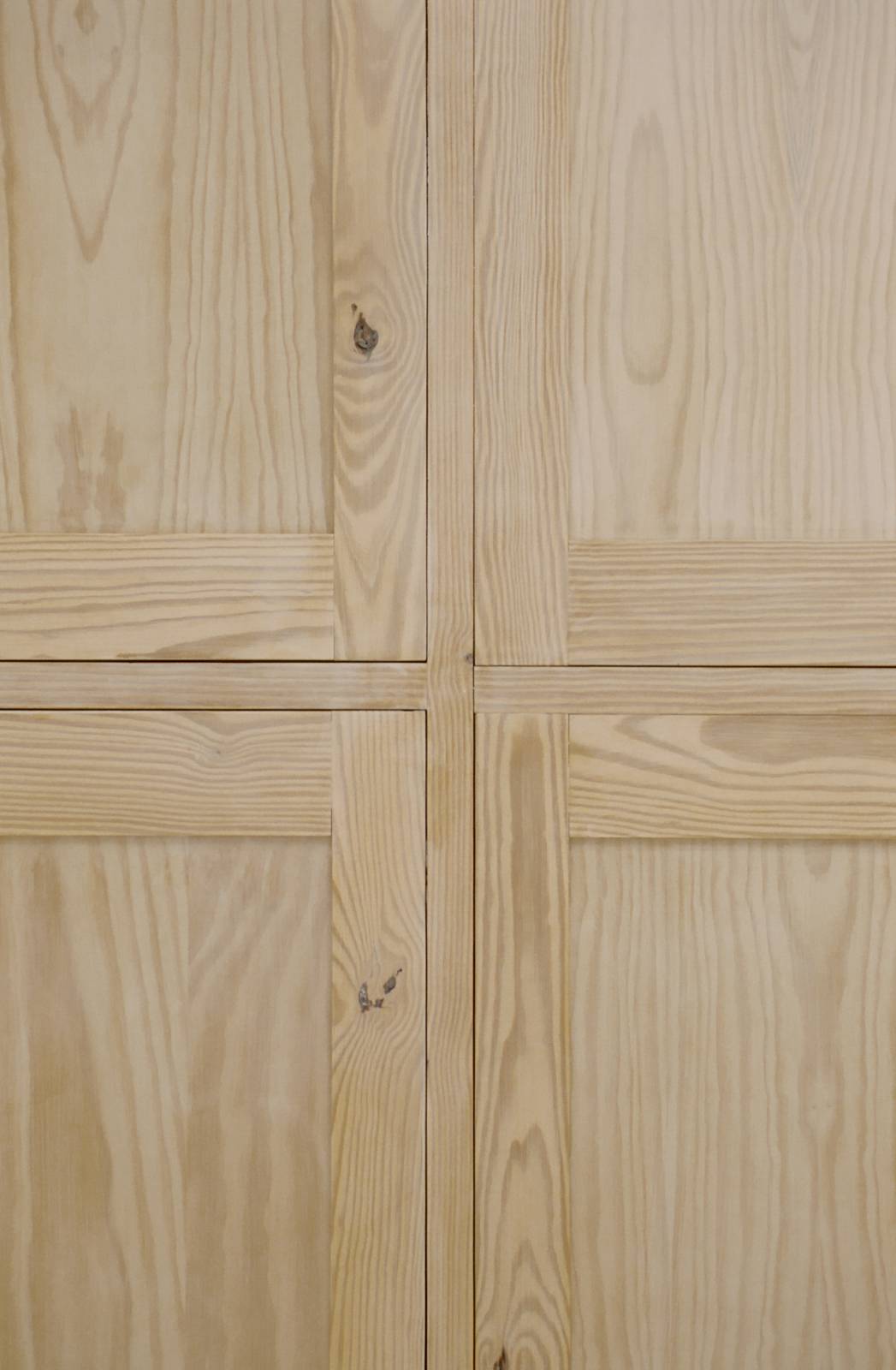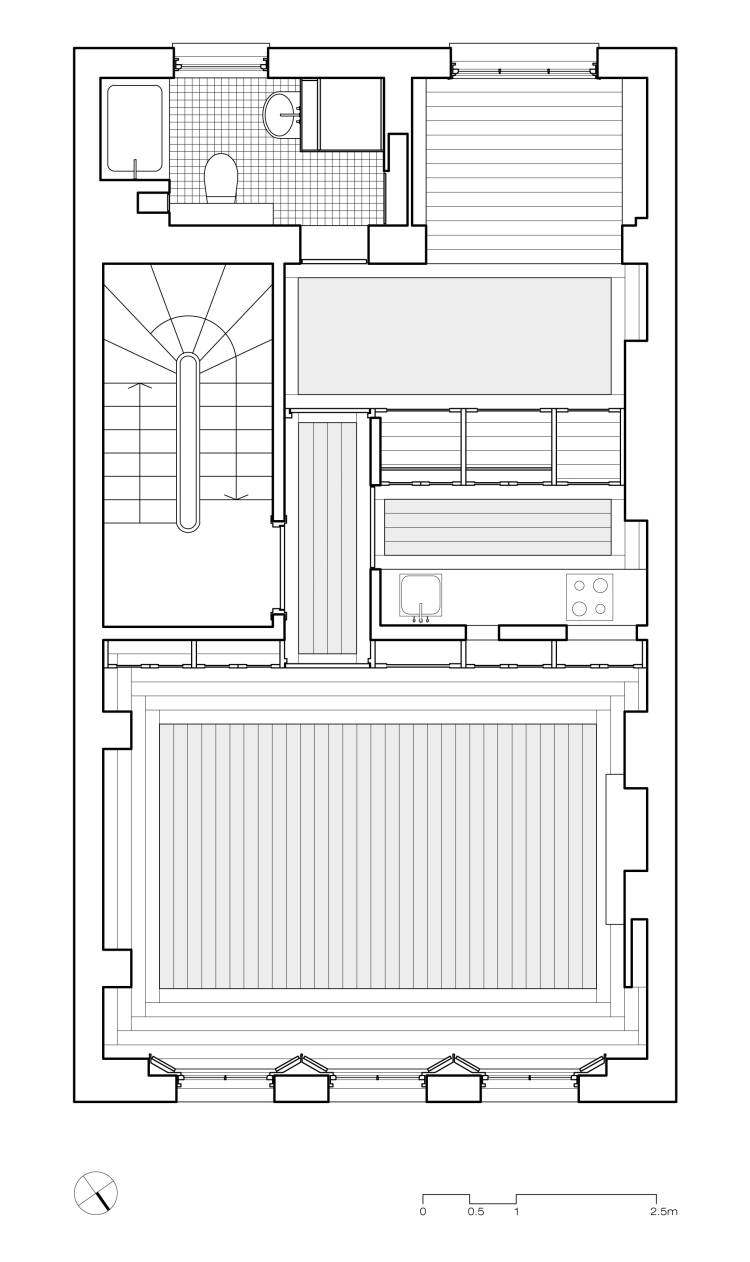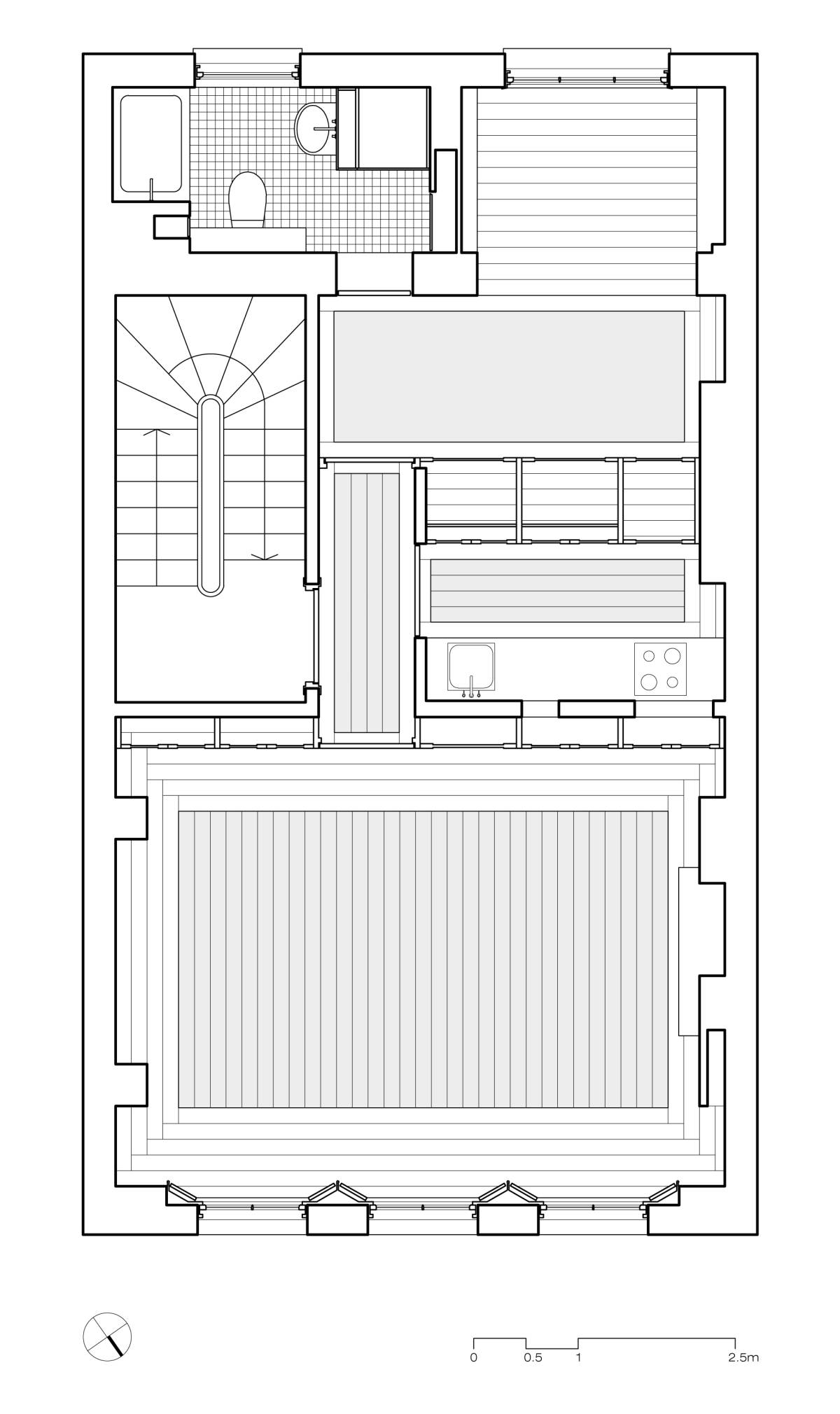 Primrose Hill, London, United Kingdom, 2002–2004
Situated on the first floor of a Listed mid 19th century terrace on the South side of Chalcot Square in Primrose Hill, this project is a London pied-à-terre for a fashion critic.
As little of the original fabric was intact prior to the works, a decision was taken to carefully strip the interior to reveal its bare structure, so the volume available could be reinterpreted in both plan and section, with the aim of creating a new, special interior.
Arranged as a cluster of interconnected rooms with varying volume and detail, each is subtly different in character. A simple palette of materials unites the individual rooms and helps emphasise the Raumplan composition. Recognizing the quality of detail lost from the property as a result of previous modifications, new works were detailed and crafted in a fashion mindful of its heritage.
Existing fenestration was stripped back to its timber surface. All joinery, both new and old was finished with lye and white oil. The original cornice profile was reinstated in the main living space, assisting in defining its symmetry and central position facing onto Chalcot Square.
Assistant

Orlando Rodriguez

Contractor

Jerome Richman

Photography

Russell Jones